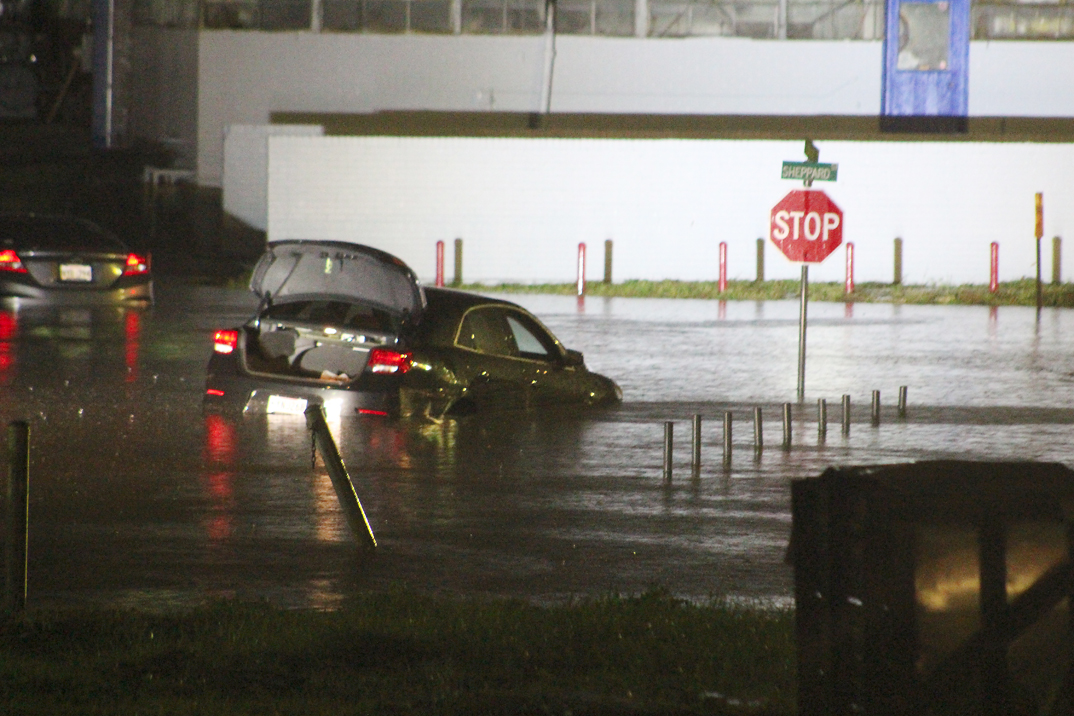 Mother Nature has dumped just under 10 inches of rain across Minden and Webster Parish Tuesday into Wednesday.
Flash floods kept emergency personnel busy across the parish as homes started flooding and cars began to stall on rapidly flooding streets.
Webster Parish Sheriff Gary Sexton says as of Wednesday morning, there have been no major incidents, but that could change.
"It's continuing to rain and everything is backing up," he said. "We are trying to be prepared for the worst. We've just got so much water. We're just monitoring and trying to keep people off the highways right now. There's just no easy access to anywhere right now."
Sexton said some residents along Carter Road in Doyline were being evacuated by Louisiana Wildlife and Fisheries agents.
No major incidents were reported in the Minden city limits.
Floodwaters also filled homes and businesses. The Minden Fire Department was called to Horton Street where firefighters went door to door in a rescue boat to help evacuate residents whose homes were flooding.
Family Dollar on Homer Road remains closed after water from a nearby creek flooded the store causing employees to seek refuge.
"It just started rushing in the front door all of a sudden – the whole back of the store caved in, Norie Drew, who manages the store said. "Stuff inside the store started popping as we were trying to get to higher ground."
Drew said a fellow employee had to assist her out of the store, which was waist high within seconds.
As Drew fled to higher ground, she watched floodwaters fill her new car before the Minden Fire Department pulled it to higher ground in a nearby parking lot.
"I just got that car today, I haven't even drove it home yet, she said. "I don't even know if it will run or how I will get home."
The rising water also caused the dumpster to float from the back of the store to just in front of the main front doors.
Floodwaters also stranded Shawn Slone of Sibley and his two passengers in the Family Dollar parking lot.
"As I was backing up, the water lifted the truck up and it just floated up against the tree," he said. "I just thought – oops, why did I do this?"
Sloan said firefighters assisted his two passengers out of the back window while he had to climb out of the driver's window.
Northwest Louisiana is under a flash flood watch until Thursday, Lisa May, a hydro-meteorological technician with the National Weather Service in Shreveport, said.
"We could see some torrential rain and flooding in lakes, rivers and bayous," she told the Press-Herald.
Officials with National Weather Service say chances of rain will remain near 100 percent through Thursday, and will reduce to 60 percent by Saturday. Temperatures will hover in the 60s and 70s through Saturday with lows in the high 50s.
Michelle Bates contributed to this report.