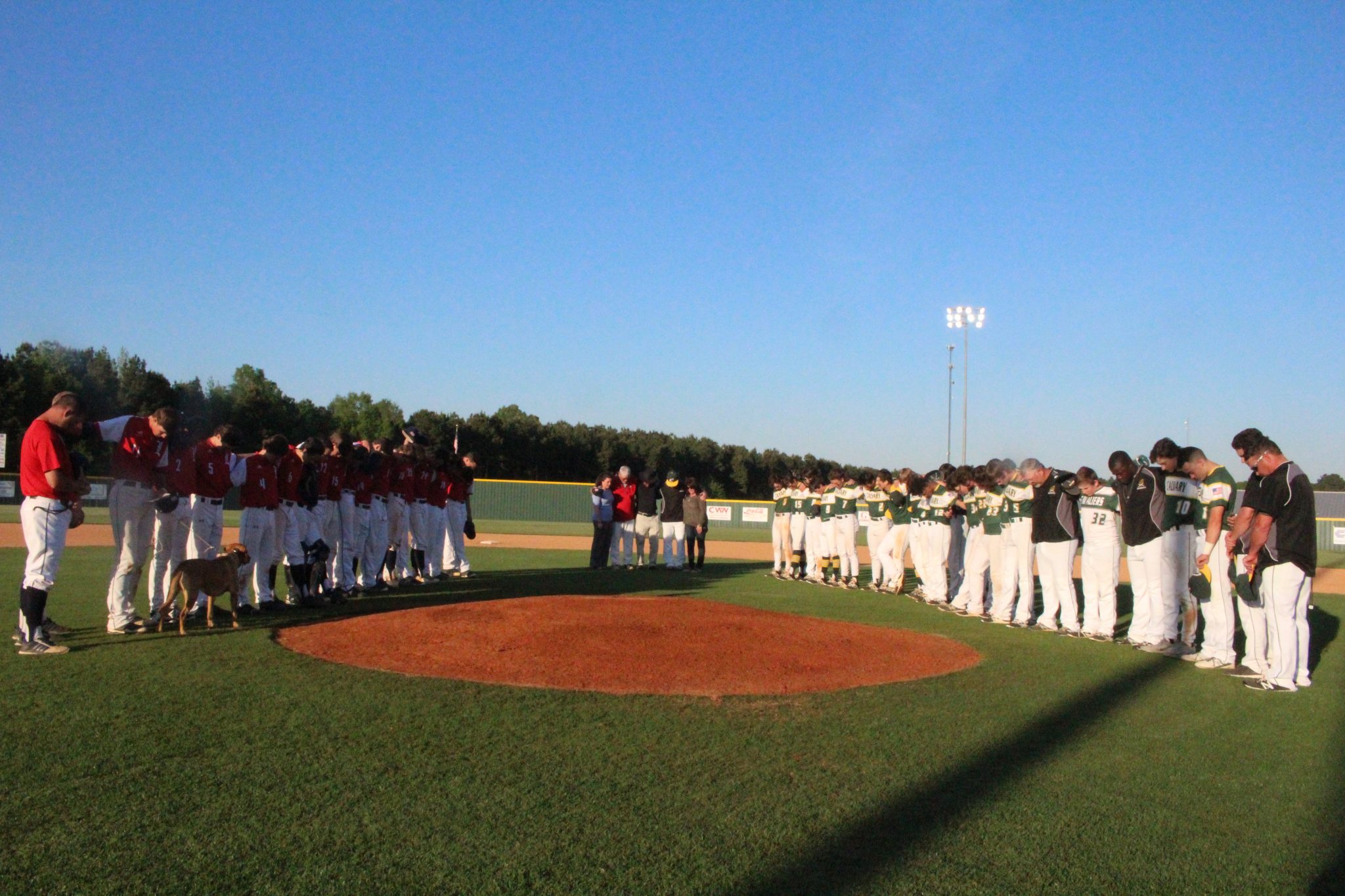 Spotting Bob Festervand at a high school baseball game, cigar clinched securely between his teeth, although never lit, meant the world to the players and coaches lucky enough to brush shoulders with the long-time Texas Rangers scout.
A baseball lifer and beloved father, grandfather and friend, Festervand found his heavenly home on March 23, leaving the baseball scene in northwest Louisiana a touch darker than before. Festervand was a light of hope and opportunity, helping countless players achieve their dreams of playing professional baseball.
His friend of more than two decades and fellow MLB scout for the Colorado Rockies Dave McQueen was in Sibley on Friday afternoon, along with Festervand's daughter Cindy Caldwell and granddaughter Lindsay, to spread a portion of Festervand's ashes on Warrior Field, ensuring his eternal happiness
Lakeside and Calvary paused what was a fantastic day for a doubleheader after game one to honor Festervand, with McQueen, Lakeside's Bob Gray and Calvary head coach Shannon Cunningham sharing thoughts and memories as declared by Lakeside public address announcer Jack "Buddy" Slaid.
Tears flowed from the eyes of Festervand's daughter and grandaughter, who were both perfect pictures of poise through their most-trying time.
Festervand always wore a smile, even after he had to trade in his signature cigar for popsicle sticks once stadiums started banning tobacco use.
Festervand, who also spent time scouting for baseball's premier franchise, the New York Yankees, worked for $1 hour during his years with the Rangers, with compensatory pay coming when players he recommended were drafted or moved up the team's minor league system.
Festervand was a skilled salesman in retail during his earlier years, but it was never about the money; baseball was his passion.
More ceremonies are expected at other schools, and some have already reached out in the form of paying for Festervand's funeral costs. All of these gestures are a miniscule way to honor the man with the cigar for a life well-lived.
Festervand has nothing left to do but talk baseball with whoever is listening upstairs. He probably would have loved the action on display Saturday.
Whether any future professional players were on the field is unknown, however the competitive juices flowing on both sides would have made it hard for Festervand to contain a grin.
Lakeside fought back from a three-run deficit in the sixth inning in game one, but still fell to Calvary 6-4 in eight innings. In game two, the Warriors fell 3-1 and were forced to watch the Cavaliers celebrate a district title.
It wasn't the outcome any Warrior players, coaches or fans wanted or expected, but Lakeside head coach Will Gray tried to keep things in perspective after the tough losses.
"Calvary is a quality ball team," Gray said. "We would have loved to have won district, but it just didn't go our way on Friday. We're still fine in the rankings, and maybe we can use this to refocus and get back on track."
Among the players Festervand had drafted was Brandon Chreene of Sibley.
"As for Mr. Festervand, he was a really good guy," Gray said. "A baseball man. He did so much for the kids in this area. I'm going to miss seeing him at the ballpark."