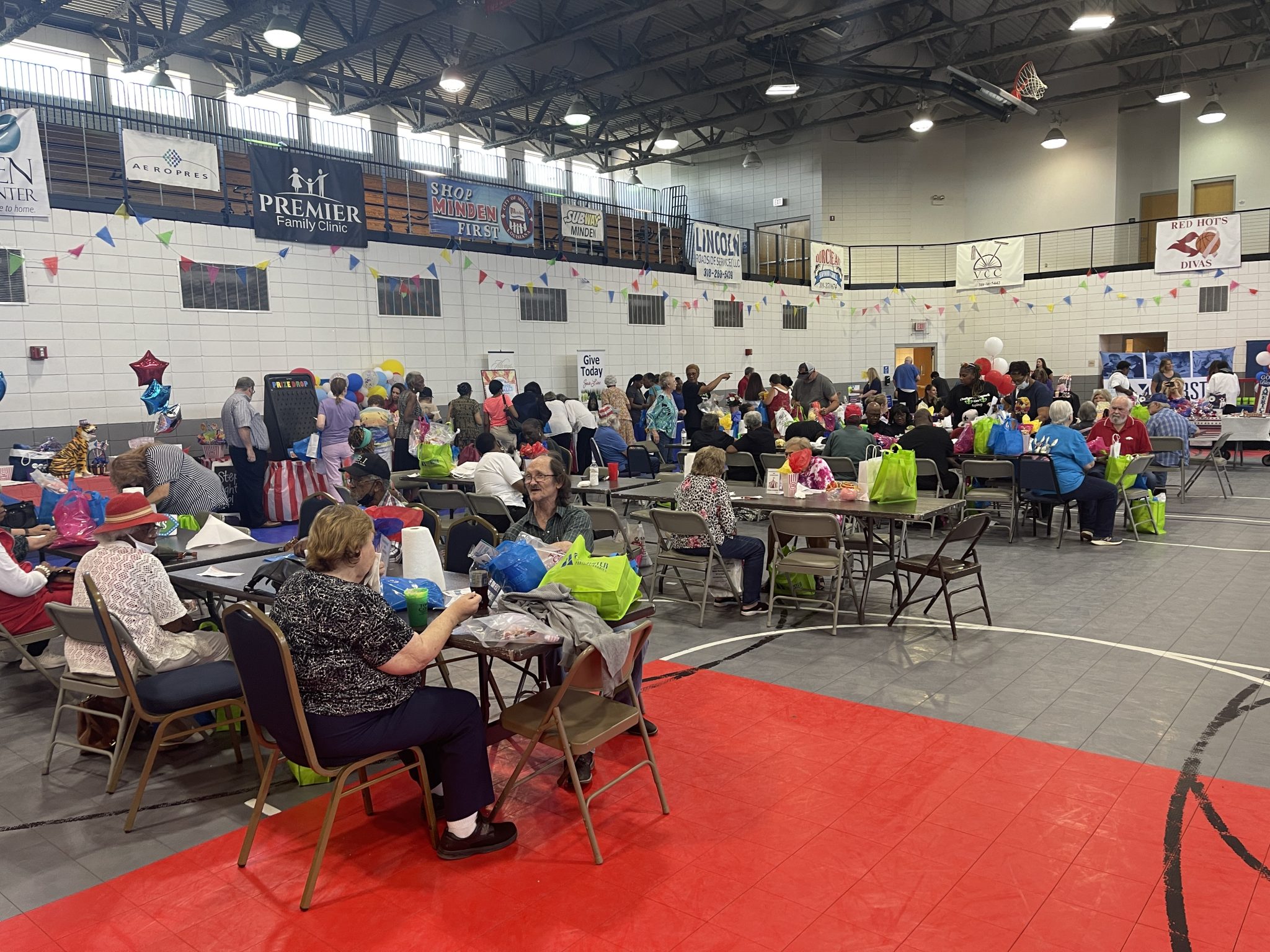 Minden Medical Center took part in the 30th Annual National Senior Health & Fitness Day hosting the event at the Minden REC Center.
"National Senior Health and Fitness Day is an annual awareness day, so this year we are taking advantage of that for the seniors here in our community. That way they can come in, we can continue to keep them active and living healthy lifestyles," said Liz Baker, Circle Program Director at Minden Medical Center.
Minden Medical Center joined with an estimated 100,000 seniors across the country to help promote active, healthy lifestyles through physical fitness, good nutrition, and preventive care. In addition to in-person activities, online/virtual options will also be available nationwide. 
"Older adults at all levels of physical fitness are encouraged to participate in National Senior Health & Fitness Day," said Patricia Henze, National Senior Health & Fitness Day program manager. "Our event goals are to increase awareness of the benefits of regular exercise and to encourage all older adults to take advantage of the many health and fitness activities offered in their communities, as well as online."
Staying in line with these goals, the event hosted over 30 vendors from the local area to help make the attendees aware of all that is available to them here at home.
"We brought in a lot of resources from the community, so they are aware of what is available and in the area," said Baker.
"As we get older, we need those facilities so, if they don't know about, them we wanted to make sure we had them here to raise awareness.
"We just want to make sure that they're staying healthy and active and that, if they have any questions, they can feel comfortable coming to us. That way we can provide the best care to them."