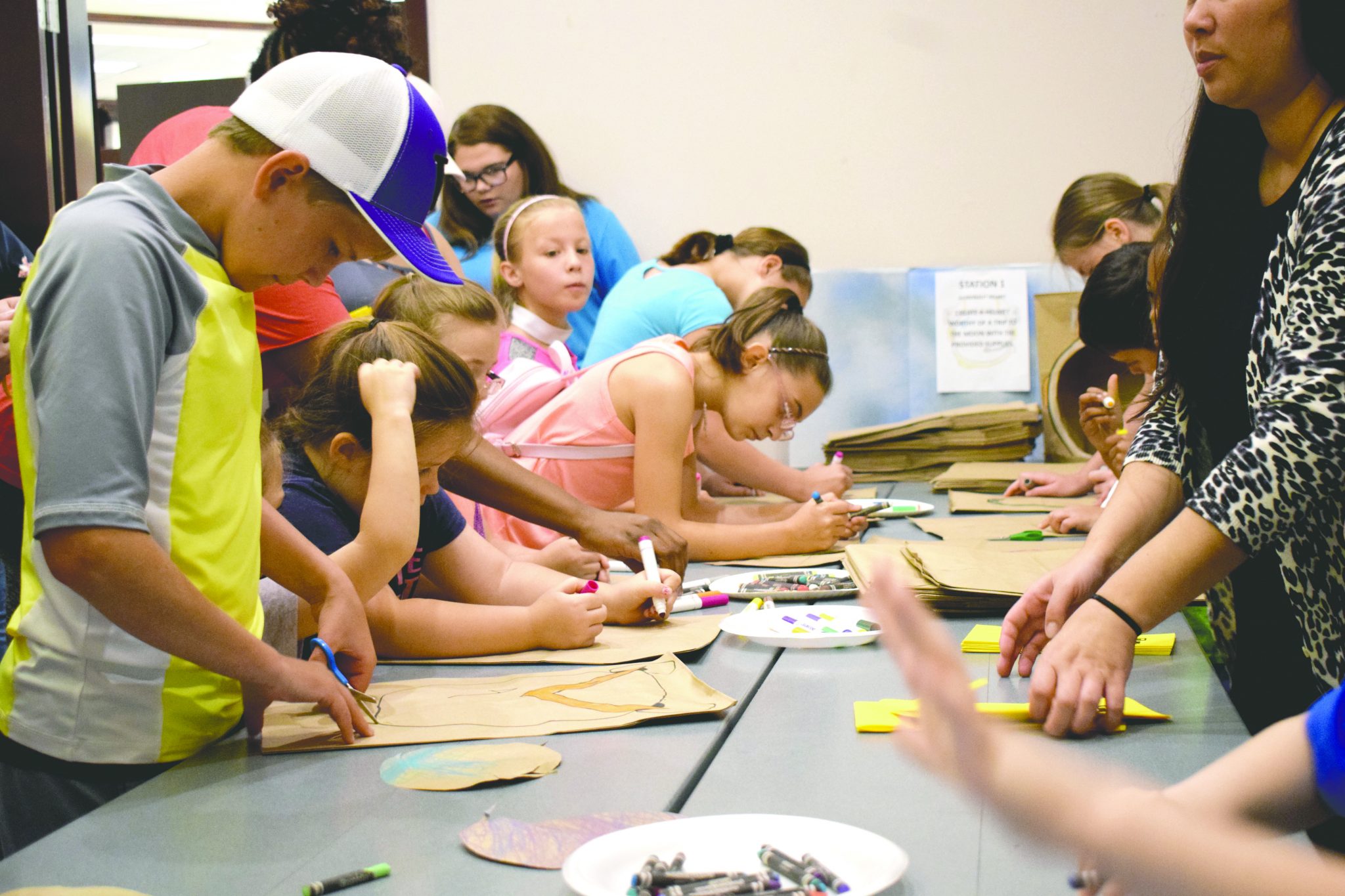 Webster Parish Library starts summer reading program
The Webster Parish Library hosted the Kickoff Party for its Summer Reading Program this last Friday from 10 am to noon. The party had plenty of food, music, and activities available for the anticipated 150-plus kids who showed up to participate.
Coordinator of the event was Jennifer Heard, who works in Children's Services at the Library. Also there to help were young women volunteering their time from the Louisiana National Guard Youth Challenge Program.
The Activities were connected in an "Amazing Race" type fashion with a Universe of Stories space theme. The kids would have to go through all seven stations, completing various activities such as making space helmets, fashioning space aliens, moonwalking with sponges on their feet, and many others. There were also side activities such where kids could have their faces decorated with aliens and shooting water guns outside.
Local Fireman Tyler Mandino was also in attendance, bringing with him one of the fire station's very own fire trucks which the children could get inside of and explore.
While the event was successful in and of itself for bringing in so many kids, the main objective of the Kickoff Party is to promote attendance for the future programs and activities the Webster Parish library will be hosting. Jennifer heard said, "The Universe of Stories summer reading program will run through to June 26. There will be events every week during both mornings and afternoons."
To find more information about the Webster Parish Library and their summer reading program, you can check out their facebook page or on their website at www.websterparishlibrary.org.