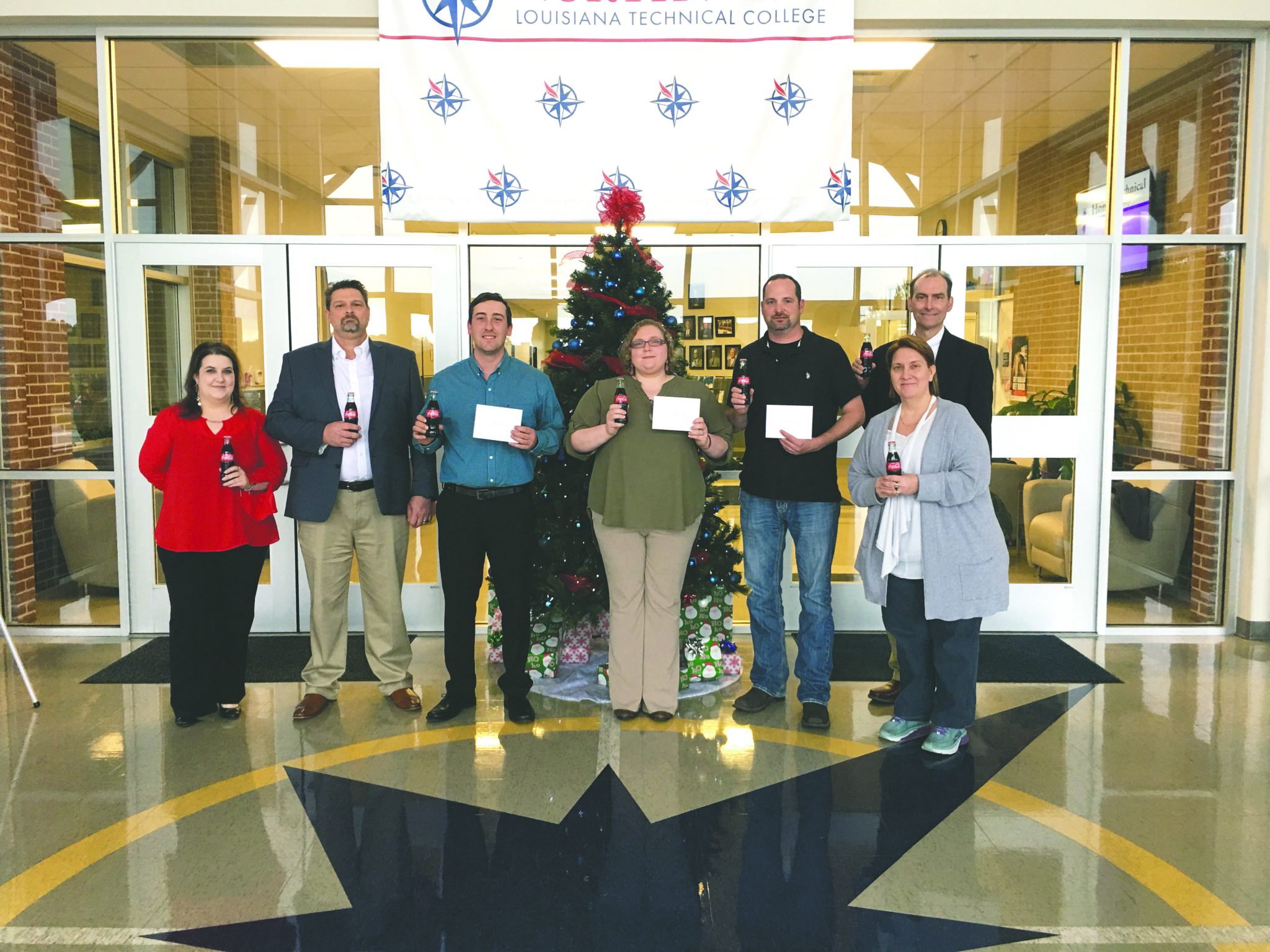 Special to the Minden Press-Herald
On behalf of Minden Coca-Cola, Matthew Hirsch and Steven Lingenfelter presented the scholarships, along with a case of Coca-Cola for each student. The NWLTC student recipients of the $1500 scholarships were: Amber Johnston, a Practical Nursing student, Jonathan Ewing and James O'Brien, both Industrial Instrumentation and Electrical Technology students.
Hirsch said, "The scholarships are an important way in which Minden Coca-Cola partners with Northwest LTC to help build community leaders and a skilled workforce, which is vital to community growth and prosperity."
NWLTC Chief Academic and Student Affairs Officer DeDe Griffith thanked Minden Coca-Cola for the generous scholarships and continued support of NWLTC. Griffith said, "Minden Coca-Cola and its leadership participate on Occupational Advisory Committees, provide generous scholarships and employment opportunities for students time after time. They are incredible partners. We thank Minden Coca-Cola for all they do for our students and NWLTC."
When asked, the scholarship recipients said they hoped to stay and make their living in this community. Business and industry partners like Minden Coca-Cola make that possible through their support.