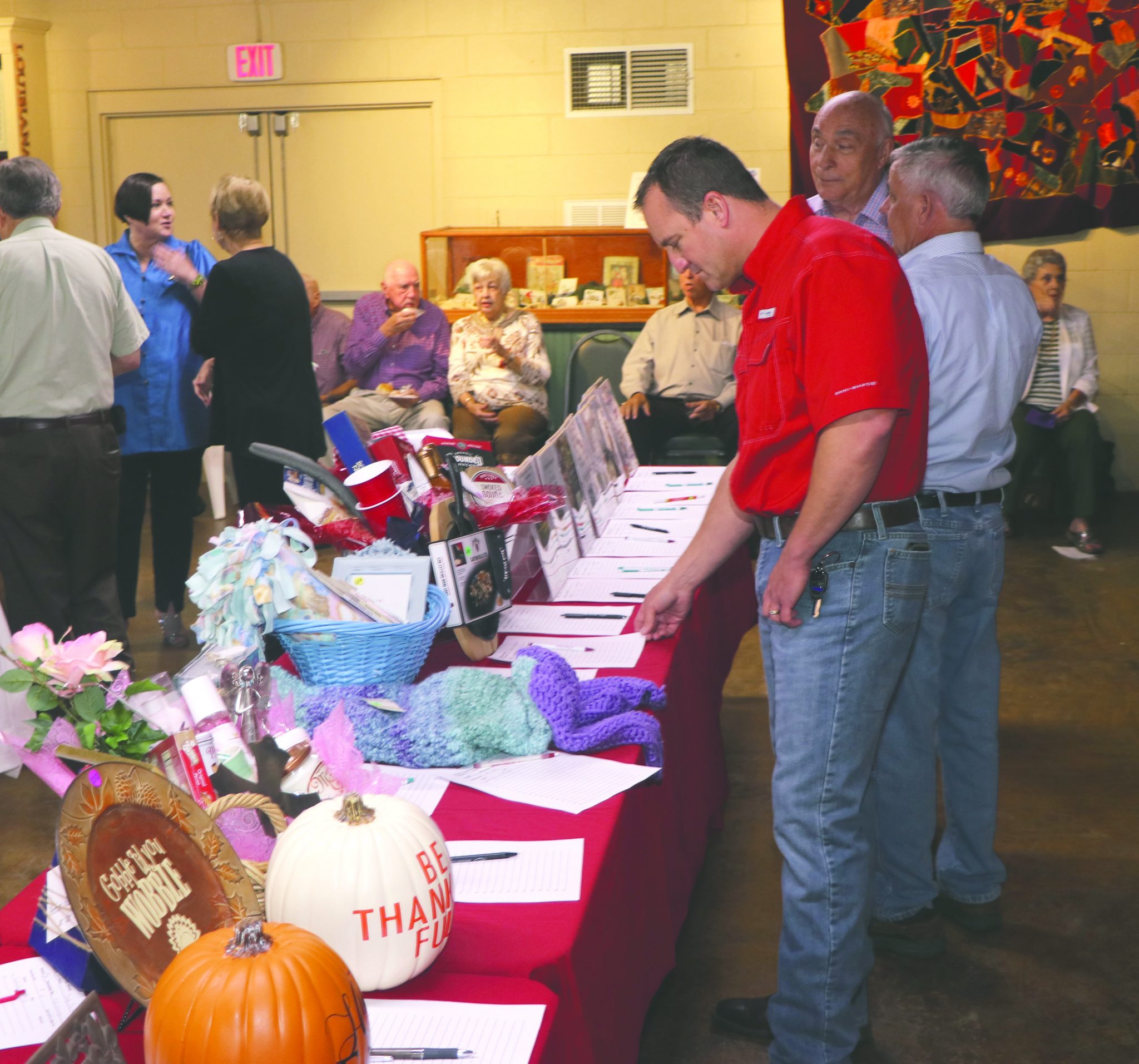 Museum celebrates 10 years, raises money at event
A packed house was on hand for the 10-year celebration gala and silent auction at the Dorcheat Historical Association Museum Monday night.
Tables were lined with donated items, and bid sheets were filling up throughout the evening, to the delight of the association board and Director Schelley Francis.
"We could not have done it without all the support we have had in the last 11 years," Francis said. "We could not have done it without all our board members past and present."
From arts and crafts to gift certificates to local businesses, there were plenty of choices for bidders.
"For the first time ever, we have our own special labeled bottled water, thanks to Music Mountain water and the Wren Family," Francis said.
Patrons could add cases of water to their totals for the night and have them loaded into their vehicle.
Each year, the auction raises money to help with the operation of the museum. "Thank you all for your support and your love of our Museum," Francis said. "I hope you all continue to support us through the year."