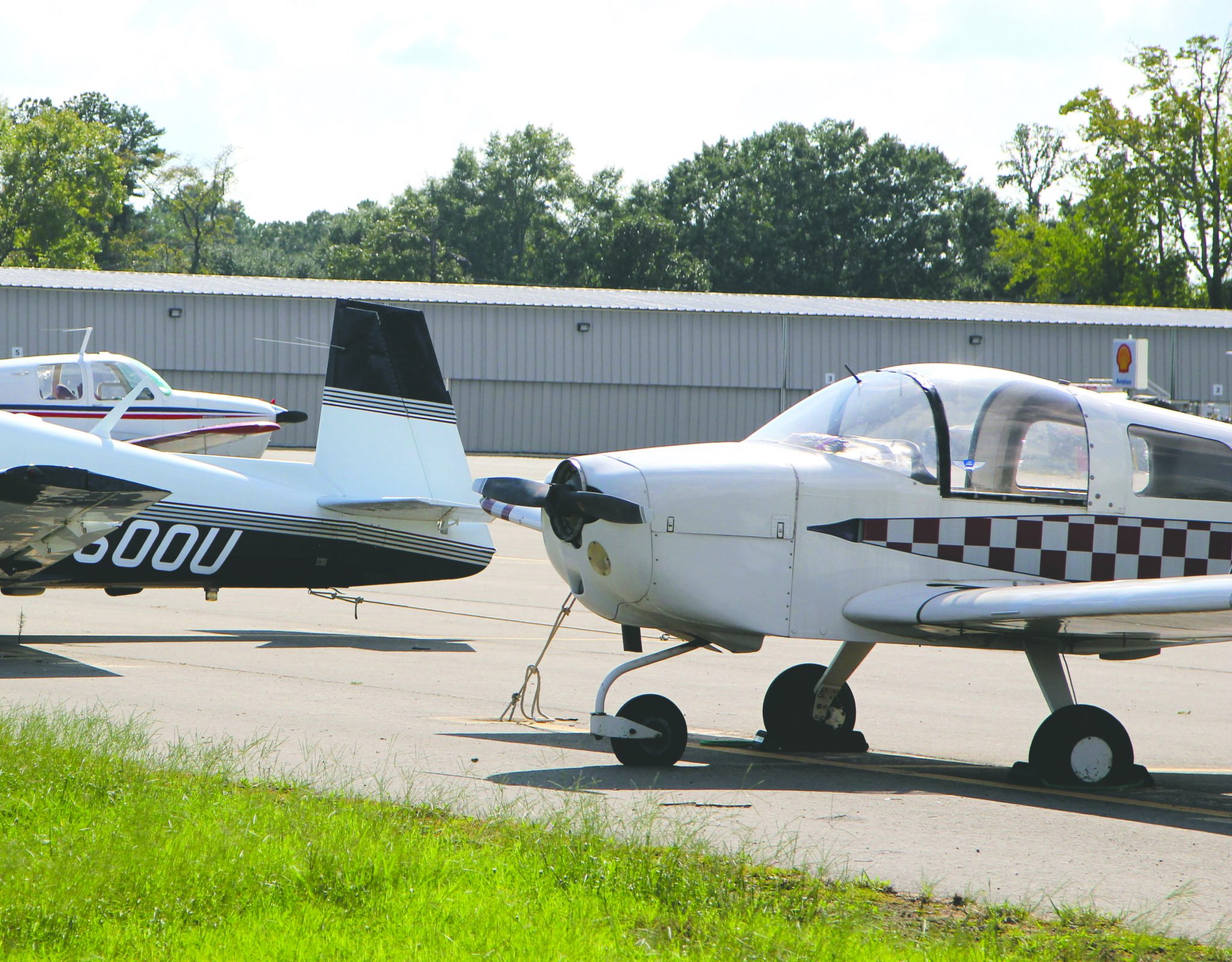 When you enter the Minden airport you see sleek red couches, weather updates on the television and fresh coffee available. There is a person there to greet you as soon as you walk in. Fuel is available right outside for your aircraft, and there are three rows of hangars, with doors that open like a garage.
The Minden Airport has undergone several renovations over the past three years. They've built a new terminal, gotten a new fuel system, and opened and filled 30 hangars. They are presently finishing a parallel taxiway that will keep planes not landing or taking off from being on the runway unnecessarily and help with the safety of pilots and passengers.
"You want as much pavement in front of you as you can when you take off," airport manager Steven Burdeaux said.
All of these improvements were funded mostly or totally through federal and state aviation funding.
"The taxiway is 90 percent federal and 10 percent state. The FAA paid for 90 percent of it and 10 percent came from Louisiana Department of Transportation Aviation. And that's how most of these projects have gone. Very little or not any local taxpayer monies have been put into any of these projects out here. The beauty of the aviation trust funds, both federal and state, is you get that money from aviation fuel taxes and that kind of stuff, basically aviation related things. That money just gets reinvested back into the airports," Burdeaux said.
All 30 hangars are being leased and there are 2 aircraft tied down on the ramp so there are 32 based aircrafts at the Minden Airport. The airport provides opportunities for economic advancement according to Burdeaux because businesses often favor places that have local airports.
"The airport is already a tremendous economic value not just for Minden but for Webster Parish and Northwest Louisiana just because of the nature of aviation. The airport either directly or indirectly creates jobs and brings dollars to the area. So whether that's being spent on hangar rent or its being spent on fuel or Wal-Mart flying into the airport to check out [the local] Wal-Mart. There are different ways it affects the community. We're getting bigger, we're getting better, we're getting all of this additional infrastructure so essentially we're going to be looking at attracting more businesses and more airplanes which moves us up on the priority list to get more funding," Burdeaux said of the airport's economic impact.
The funding from aviation trusts was granted to Minden Airport because of issues with the safety of the facility. The old facility was too close to the runway and the new taxiway increases safety of anyone flying.
"We're extremely lucky in how we got all of this stuff. All of this was actually too close to the runway in our old location so it was a safety issue," Burdeaux said.
The airport hopes to grow to accommodate even more flyers in the future.
"Of course, our growth is tied to the community growth. We can't do it by ourselves. It has to be a community effort to bring businesses and businesses bring spending money and having airplanes and everybody grows at that point," Burdeaux said.
Burdeaux wants people to know the airport is here, not costing the citizens of Minden much money and is important to the community.
"Everybody thinks the airport is just for rich people who want to go out and buy planes and fly places. Yeah, that is partially it but it's a business. We bring in revenue to the city with hangar rental and fuel sales.
"We're trying to get it to where we can lease property so that you can put in your own hangar if you have a plane. So if any corporations wanted to move into Minden and wanted a plane, then we have the land that they can lease for longterm and build their own facilities, which improves our facilities and money in like a snowball effect. We are here, we're important, we're not just for rich people with planes and even more than that, we're not costing you very much money at all to be here."