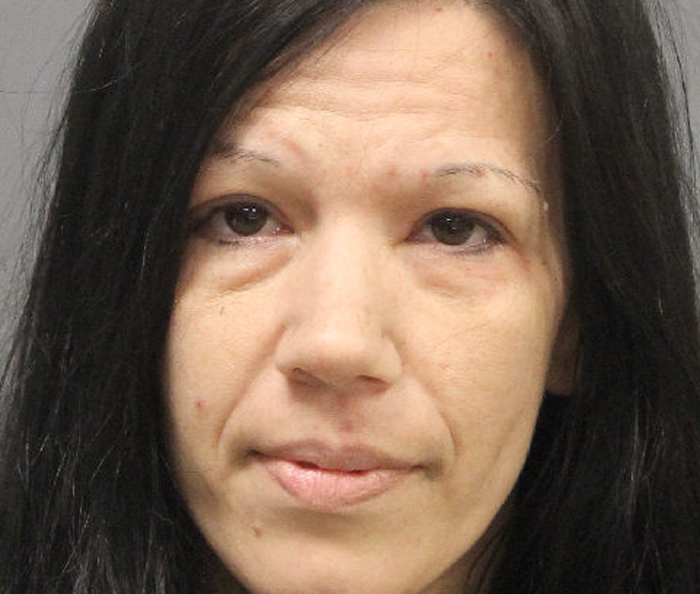 A Minden woman was arrested after she was reportedly caught stealing antiques from a Fuller Road house.
Deputies were called to the 600 block of Fuller Road after receiving complaint of a suspicious vehicle in the driveway next door.
The caller told deputies he walked over to the car, thinking it was broke down, but it was still running. He noticed a chair against the house under an open window.
When the deputy arrived, the caller told them he believed someone was in the house and no one had permission to be inside.
As the deputy approached the home, Whitney Mathews, 36, walked out of the side door holding a bucket with antiques from inside the home, according to the arrest affidavit.
Mathews reportedly told the deputy she had been told by someone that there were abandoned homes along Fuller Road and she should check them for antiques.
She also told the deputy she did not have permission to be in the home, according to the report.
Three other buckets with antiques were found outside the home that Mathew reportedly took from the home as well as other items in her car.
Mathew was placed under arrest and transported to the sheriff department's patrol office where she was checked by EMS after suffering from an apparent panic attack before being transported to Bayou Dorcheat Correctional Center and booked on charges of unauthorized entry of an inhabited dwelling and theft.
In an unrelated incident, a cashier at a truck stop accused of taking money from the register was arrested on theft and drug charges.
April Williams, 34, of the 100 block of Bagwell Road in Sarepta, is facing charges of misdemeanor theft, possession of marijuana, possession of meth, possession of Suboxone pills and possession of drug paraphernalia.
Deputies were called to the Timberland Truck Stop Monday after the owner saw Williams take money from the register till on surveillance footage, according to the arrest affidavit.
Williams was placed under arrest.
Williams reportedly gave the deputies to consent search her purse for weapons. During the search, they reportedly found burnt marijuana cigarettes, one and a half of a Suboxen pill, three used syringes and a small baggie of methamphetamine.
Williams was then transported to BDCC.
In an unrelated incident, a Shreveport man was arrested after suspected drugs were found in his car.
Minden Police officers were searching for a vehicle that was being driven by Christopher Dean, 36, in relation to a theft.
Deputy Scott Herrington located a car at a casino on Goodwill Road and notified Minden Police.
Sergeant Kenny James met the deputy and driver at the casino and questioned the driver in relation to the theft and searched the car for the stolen items.
During the search, James located scales, needles containing suspected methamphetamine, a bag of suspected methamphetamine and pills, according to the arrest affidavit.
Dean was placed under arrest and transported to BDCC.