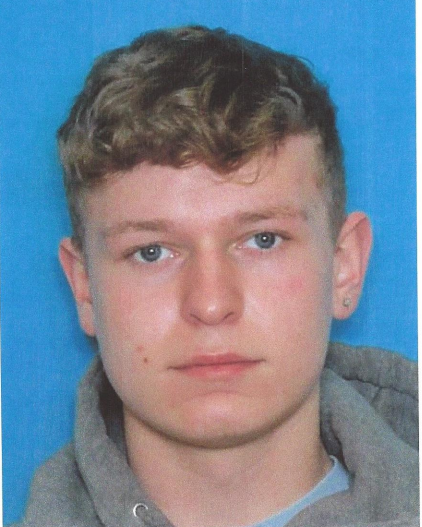 A Doyline man was arrested on weapon and drug charges in Minden last Saturday night. Trenton Fausett, 18, and a juvenile female were at Johnny's Pizza when "some men were 'barking' at his girlfriend and made him mad," states the arrest report. One of the men called for police, claiming Fausett had pulled a gun on him. He also told police that he could smell marijuana coming from Fausett's vehicle.
Officers responding to the call spotted Fausett's vehicle and pulled him over in the parking lot of Minden Pawn & Gun. Fausett admitted to having a gun and marijuana in the vehicle, according to the report. When his vehicle was searched, officers located a Glock 9mm under the driver's seat and a backpack with a combination lock on it in the back seat. When asked, Fausett provided the combination to the lock. "Once the backpack was opened, I observed the three individual clear bags with a green leafy substance inside them, suspected to be marijuana. Inside the bag was also a metal tray, a scale, a glass pipe (suspected to be used for smoking marijuana), rolling papers, a one-hitter dugout, and a plastic grinder (with suspected marijuana inside of it). After using the scale in Fausett's bag, it was determined the total approximate weight of the marijuana was 30.58 grams," the officer reported in the arrest record.
In regard to the incident at Johnny's Pizza, Fausett reported to police officers that he had exited his vehicle and put the pistol in his pocket, but that he had never pointed the pistol at the men.
Fausett was transported to the Minden Police Department without incident and booked on these charges: Illegal carrying of a weapon, possession of schedule I with intent to distribute, and possession of drug paraphernalia.