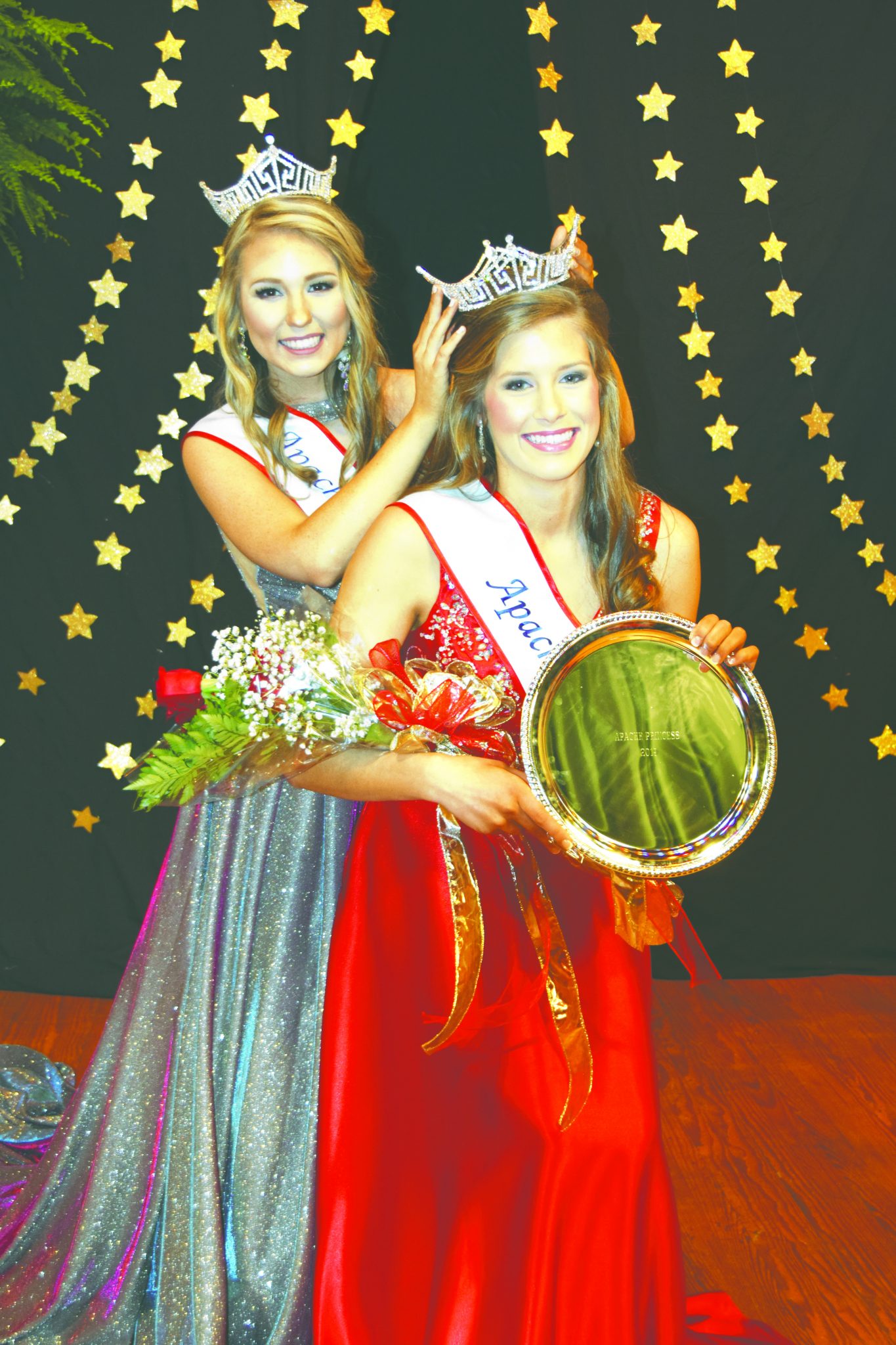 Alyssa Martin crowned Apache Princess 2019
Alyssa Martin was crowned the new Apache Princess 2019 at the Minden Civic Center Friday night. She said, "I feel excited and blessed to be able to represent my school that I love."
She is the seventeen year old daughter of Albert and Toni Martin. Martin is a member of the Apaches Sundancers and was selected to represent Glenbrook School at the Hugh O'Brian Youth Leadership seminar in Port Allen, Louisiana this past summer. She serves as junior class president and is a member of FBLA and the Sports Medicine Club.
Her athletic honors include being voted as MVP in basketball and softball. Martin received first team All-District in softball the past five years, along with being named All-Parish pitcher. She is a member of the Glenbrook track team and was a state qualifier in the high jump her sophomore year. Martin plans to attend Louisiana Tech after graduation and major in biology.
When asked what she is most looking forward to during her year-long reign as the new Apache Princess, she said, "I am so excited to represent Glenbrook. Having attended Glenbrook since Kindergarten, I know how big of a role it is. I can't wait to see what this year brings as Miss Apache Princess."
Emma Pitman was rewarded first runner-up and Miss Congeniality. Second runner-up was Aubrey Gray, followed by the third runner-up, Anna Claire Lemoine.