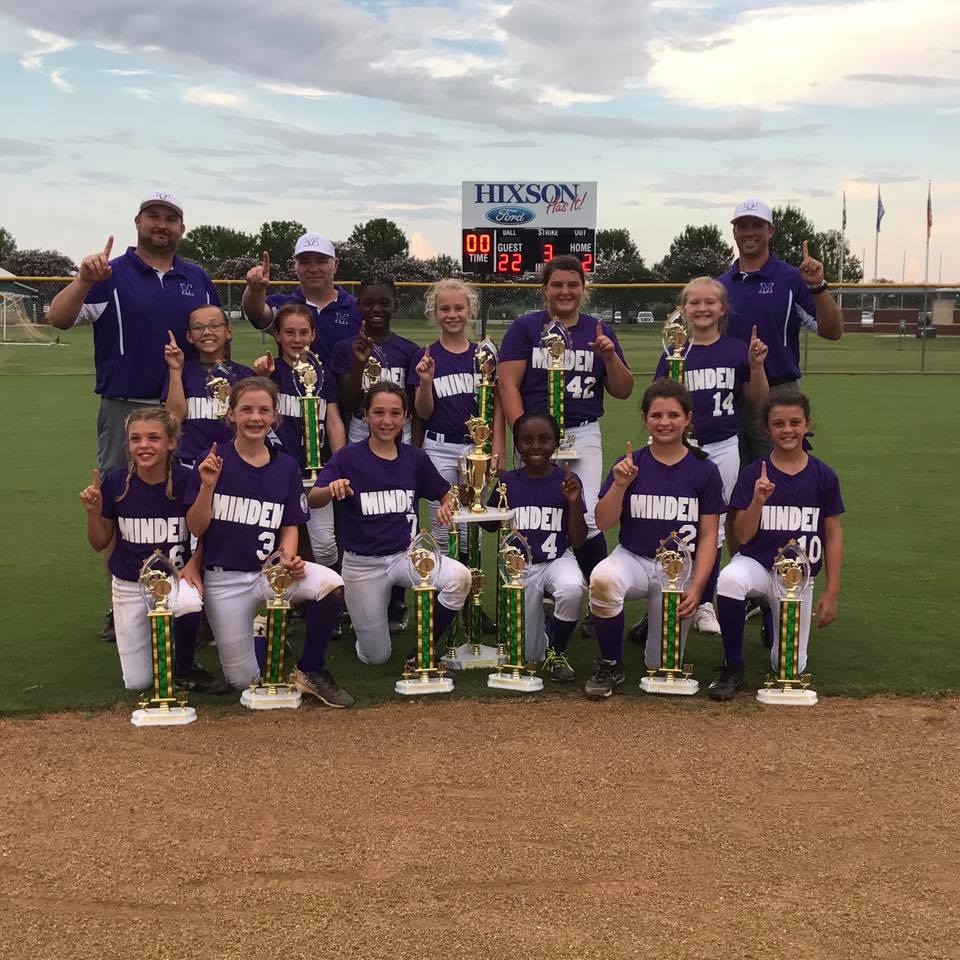 Angels
Minden 11, Rayville 0
Colby Hollis homered, singled and drove in 3 RBIs, Addison Monk tripled, singled and drove in 4 RBIs and Dakota Howard and Kylie Ryan added RBI singles for Minden in their first victory of the weekend.
Monk (6 k's) and Ryan (3 k's) combined to no-hit Rayville over 3 innings.
Minden 6, Springhill 1
Leigha Gilbert singled twice, Addison Monk had an RBI double and Dakota Howard, Rebecca Mosley and Vivian Still added RBI singles for the Minden offense as the Angels moved into the Championship game. Lainey Mercer added a single.
Addison Monk struck out six once