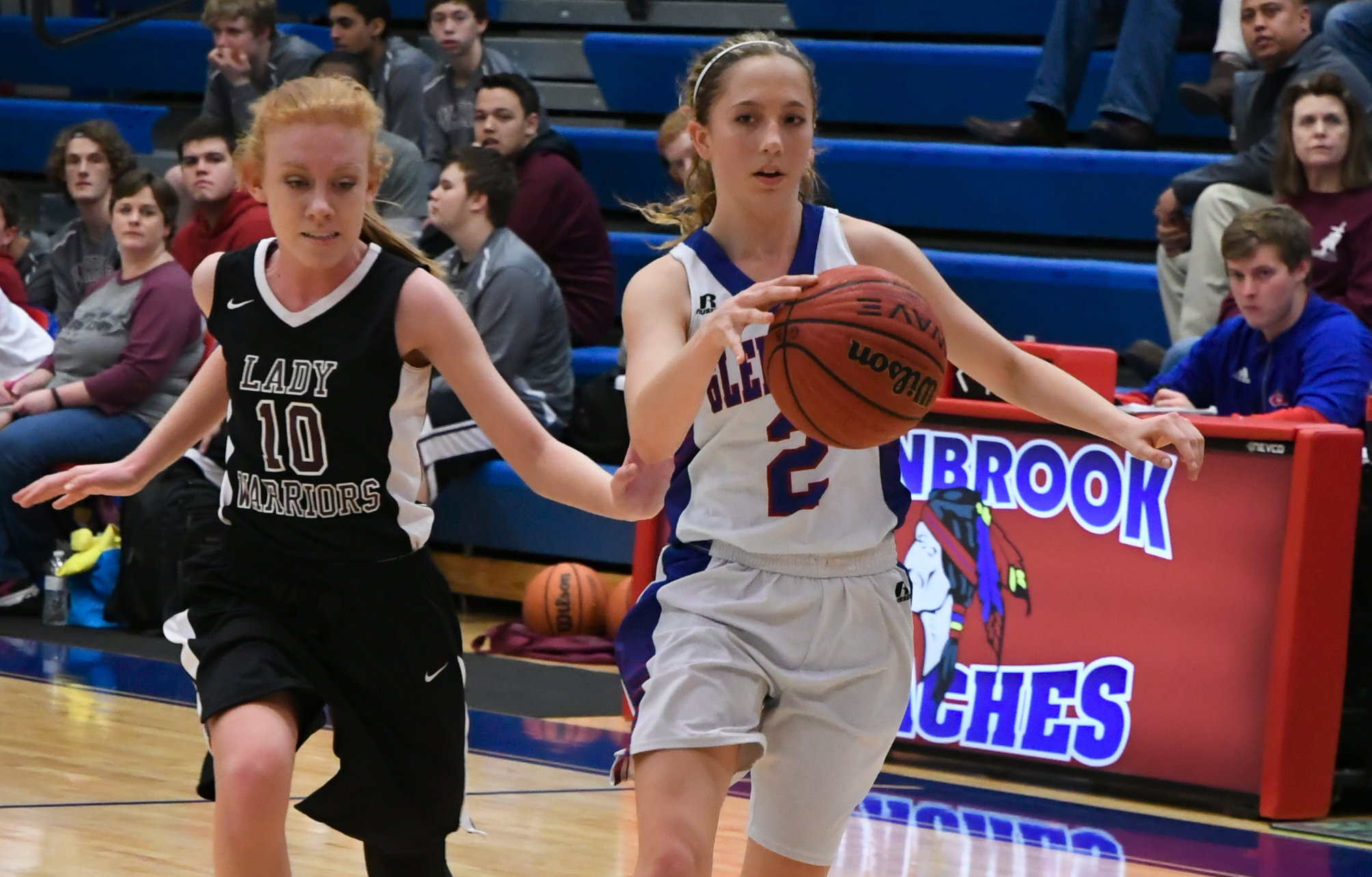 The Glenbrook Apaches moved their winning streak to six games Thursday night at home against Westside Christian School.
The Apaches held their opponent under 50 points for the third consecutive outing, as they continue a stretch that has them playing their best defense of the season.
It was a satisfying win for the Glenbrook boys (12-5, 4-0) considering Westside got the better of them by 8 points earlier this season.
"Westside is a well-coached, relentless team that gets after it," Glenbrook boys head coach and Athletic Director Jeff Dalton said. "We withstood their runs and were able to keep our composure to get the win."
Cade Conterez had a signature night offensively, going for 20 points to lead the Apaches. Joseph Windham added 12 points and Da'maza Robinson finished with 10 points for Glenbrook.
"Guys were knocking down shots tonight," Dalton said. "We got another really good performance on the defensive end and showed some toughness on the boards."
Glenbrook vs. Westside (girls)
In a low-scoring game, the Glenbrook Lady Apaches picked up their second win in three days as they defeated the Westside Christian girls, 35-20 in Minden.
The Lady Apaches had a tough time scoring down low against the height of Westside Christian, but stifling defense proved decisive for coach Rendi Dillard's team.
"Overall, the girls played really well tonight," Dillard said. "Westside has good height, but I thought we managed them well. We still have work to do in a lot of areas, but it was a good win."
Offensively, the Lady Apaches were led by junior Amelia Christy and her 11 points, followed by freshman Alyssa Martin with 8 points.
Christy did most of her damage at the free throw line, where she made 7 of 10 attempts.
Up Next
The Apaches and Lady Apaches will hit the road tonight for a district 6AA game against the Prairie View Academy Spartans. The girls game will start around 6 p.m. with the boys game to follow in Bastrop.