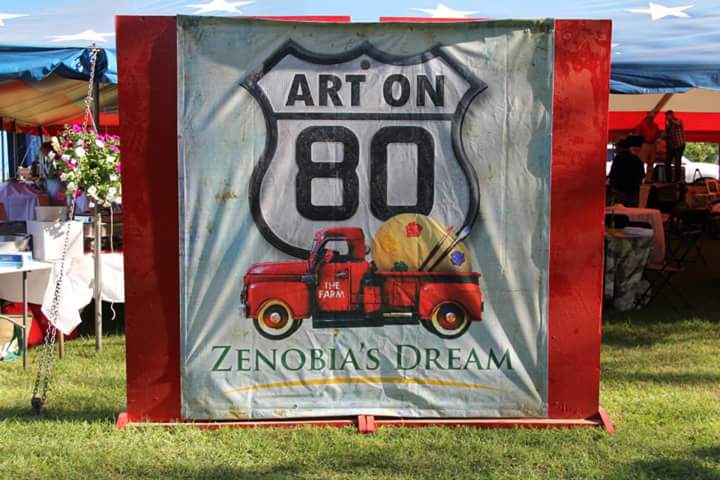 Cultural Crossroads is hosting its second Art on 80 Benefit for the Arts April 18 to ensure the arts continue to enrich the lives of local children.
Set for 6 p.m., at The Farm, tickets are $25 per person or $250 for a reserved table for eight.
Tickets can be purchased at The Farm on Tuesdays and Thursdays from 10 a.m. until 2 p.m., or by calling 318-773-7268. Tickets can also be purchased at Citizens Bank, It's Sew Monica, The Children's Center or by emailing Rachel Harrington at rlw1977@gmail.com. Other ticket outlets will be announced soon.
Free valet parking will be provided.
"It was such a huge success last year, that we are expecting even more participation this year," Harrington said.
The fundraiser will include dinner and drinks along with music from local musicians. The benefit is patterned after years past, the original "Art on Broadway."
"Increased cuts in state funding for the arts and increased need for operational funds led us to the decision to bring the annual fundraising event back but move it from Broadway to The Farm," Chris Broussard, Cultural Crossroads chair, said. "The event is being sponsored again by Citizens Bank. We are so grateful to them for underwriting this event. Their support of The Farm and the arts over the years is truly appreciated."
Silent and live auctions will be going on as well to raise funds for The Farm. Several items will be auctioned including paintings from local artists and a painting from the famous children's illustrator George Rodrigue's "You Can't Drown the Blues." Rodrigue was famous for his depictions of the Blue Dog. Also up for auction will be hot air balloon rides. Another painting includes a crawfish painted on reclaimed cedar planks from Jennifer Heard.
Not all donated items are fine arts pieces, although there will be several to admire and bid on this year.
A team of volunteers is rounding up auction items, including Cultural Crossroads board members and volunteers Danita Rentz and Sandi Wilkie. Any business or individual interested in donating may call Cultural Crossroads executive director Dani Deshotel at 268-2122.
Festival Week starts Monday, April 20, where more than 400 children throughout the parish will be bused to The Farm for a full week of art-related activities.
"With no arts curriculum in the elementary schools, this festival and this week of 'Kids Day on The Farm' is, for many of these children, their first real art experience," Broussard added.