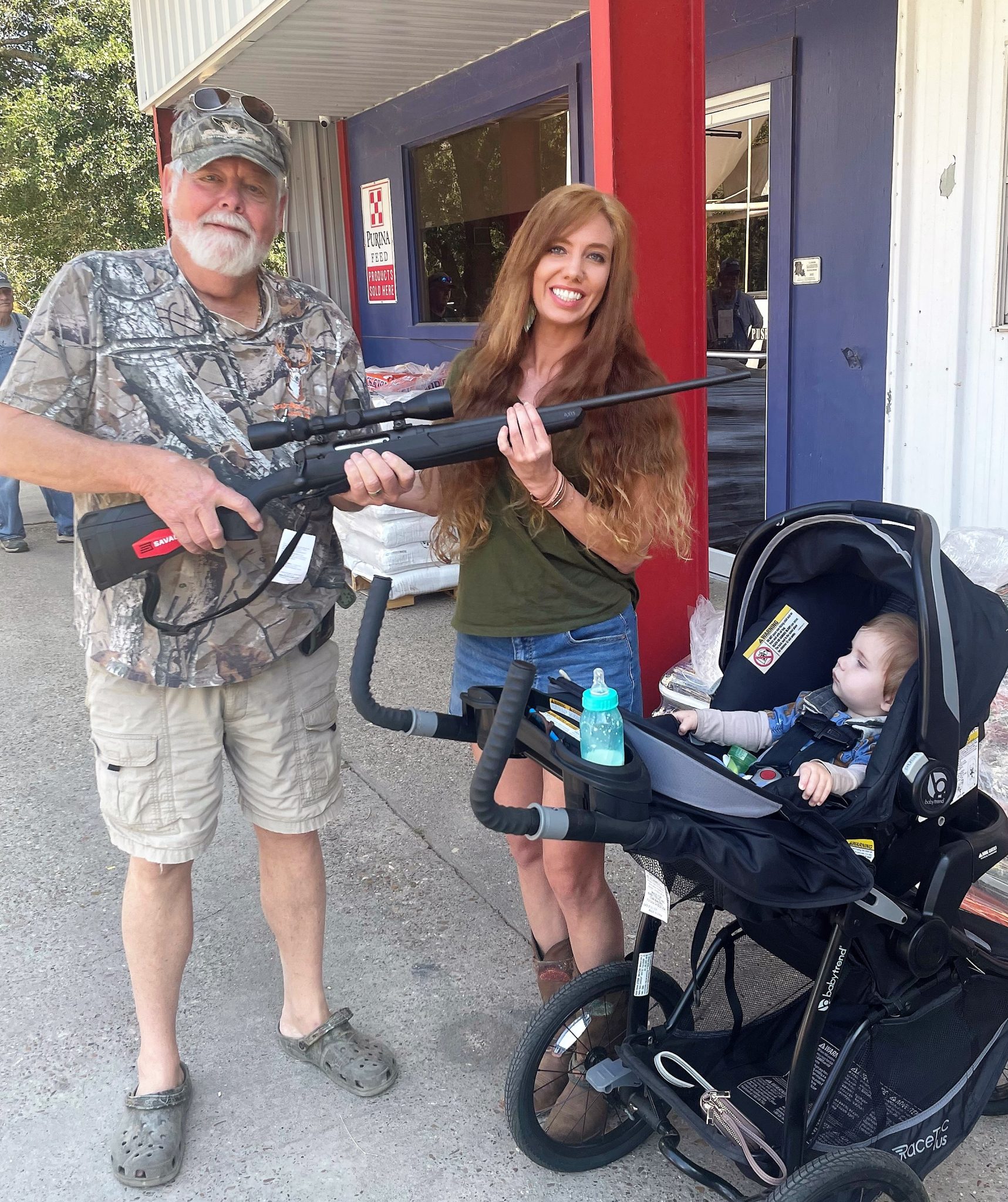 The Krewe of Artemis-Springhill announces their annual gun drawing winner is Erin Rene Mejia. Ms. Mejia, pictured with son Jack, are new residents of this area. She purchased her winning ticket on Saturday, September 24, at the Springhill Rodeo. Presenting the Savage 308 Winchester Rifle with Weaver scope, gun case and sling, is Artemis member, Mike Reeves. The drawing took place at the Lumberjack Festival on October 8.
The Mardi Gras Krewe of Artemis-Springhill is a local non-profit organization, has a diverse membership and is involved in community activities. Artemis, who in Greek mythology is the protector of the woodlands and the hunt, was chosen for the name since Springhill and surrounding communities have always depended heavily on the woodlands industries and hunting is a major pastime. Their big Signature Float, featuring the statue of Artemis up front, is familiar to most parade enthusiasts.
This year, Artemis celebrates their twentieth (20th) year of being Ambassadors for the North Webster area. Membership is open to anyone eighteen (18) years old. The Krewe meets at 7:00 P. M. on the first Thursday of each month at their den located at 25 Bice Street in Springhill. Annual membership dues are $50.00, if you are over thirty-five years old. If you are thirty-five (35) or under, the dues are $35.00 a year. For additional information about the Krewe of Artemis-Springhill, please phone 318-539-5951.