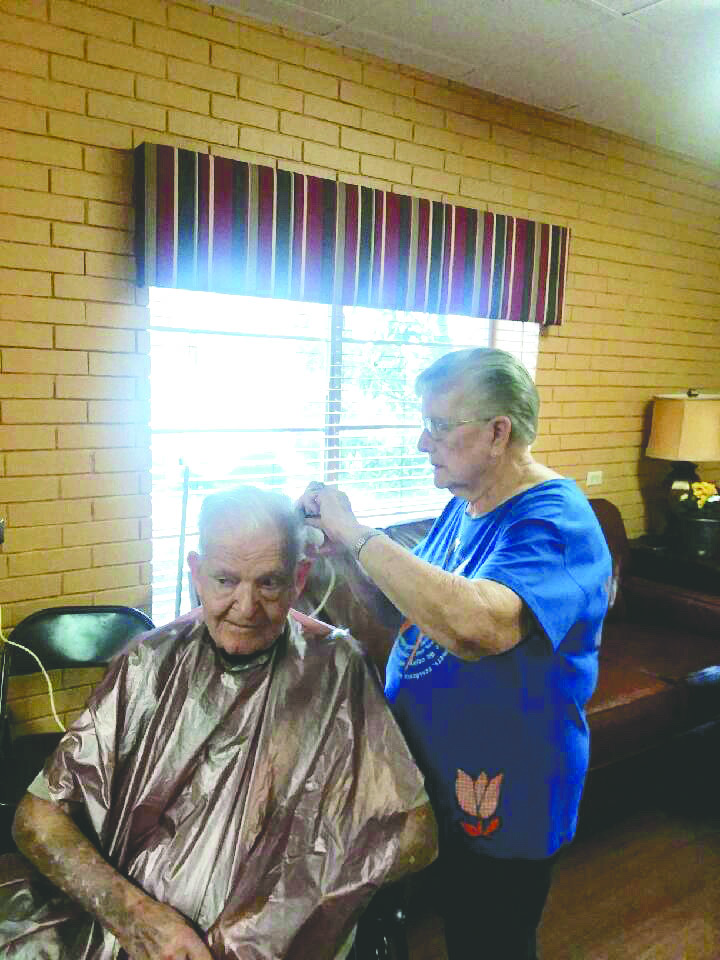 You can find 95 year old Faye Miller at Meadowview Health and Rehabilitation every Tuesday but she's not a resident, she's a volunteer.
Miller has been volunteering by styling and cutting hair at the nursing home for 34 years.
"I just love to help people," Miller said. "I don't have any free time, I find something to do all the time," Miller said.
Miller still lives on her own, takes care of her own house and does her own yard work.
"I work around the house. If something has to be done, I do it," Miller said. "When I get done mowing, I jack the lawn mower up, take the blades off, sharpen them and put them back on."
"I just don't climb on top of the house anymore," Miller laughed.
She was born in Ashland, Louisiana and has lived in the Minden area ever since she married. Miller, who is a longtime member of Antioch Baptist Church, attributes her strength to work and God.
"God is so good. I can say Lord, I need a little strength to get this can of gasoline out of the back of the car. He'll give it," Miller said. "He's what's keeping me."
Miller also maintains her friendships. She has a friend whose hair she cuts and styles who is 99 and lives by herself as well. On rainy days Miller knits, sews and crochets, which she taught herself to do.
As she keeps going strong in handling her day to day life and helping others, Miller is approaching her ninety-sixth birthday on Sunday, February 10.
"To me I don't see anything special about a birthday, but everybody else seems like a birthday is real special," Miller said.
Her family is throwing a party to celebrate another year.
"They have the birthday all planned and then they'll be through with it I hope," Miller laughed.
Miller doesn't cook often, living by herself but for Christmas she cooked dinner for 32 people.
"They said next year, everybody's going to bring something, I said don't do that! That's the only time I get to cook!" Miller said of her holiday gathering.
Miller has a stationary bicycle she rides nightly and she stands on one foot to work on her balance and keep her from falling. She doesn't take any prescription medications.
"I get up exercising and go to to bed exercising," Miller said.
"Work, talk to God, and exercise," Miller advises those who want to live a long life.
Miller plans to continue to volunteer and keep up with her own day to day responsibilities. She reassertds the reason she's been able to do it all is because of God.
"God has been good to me," Miller said.