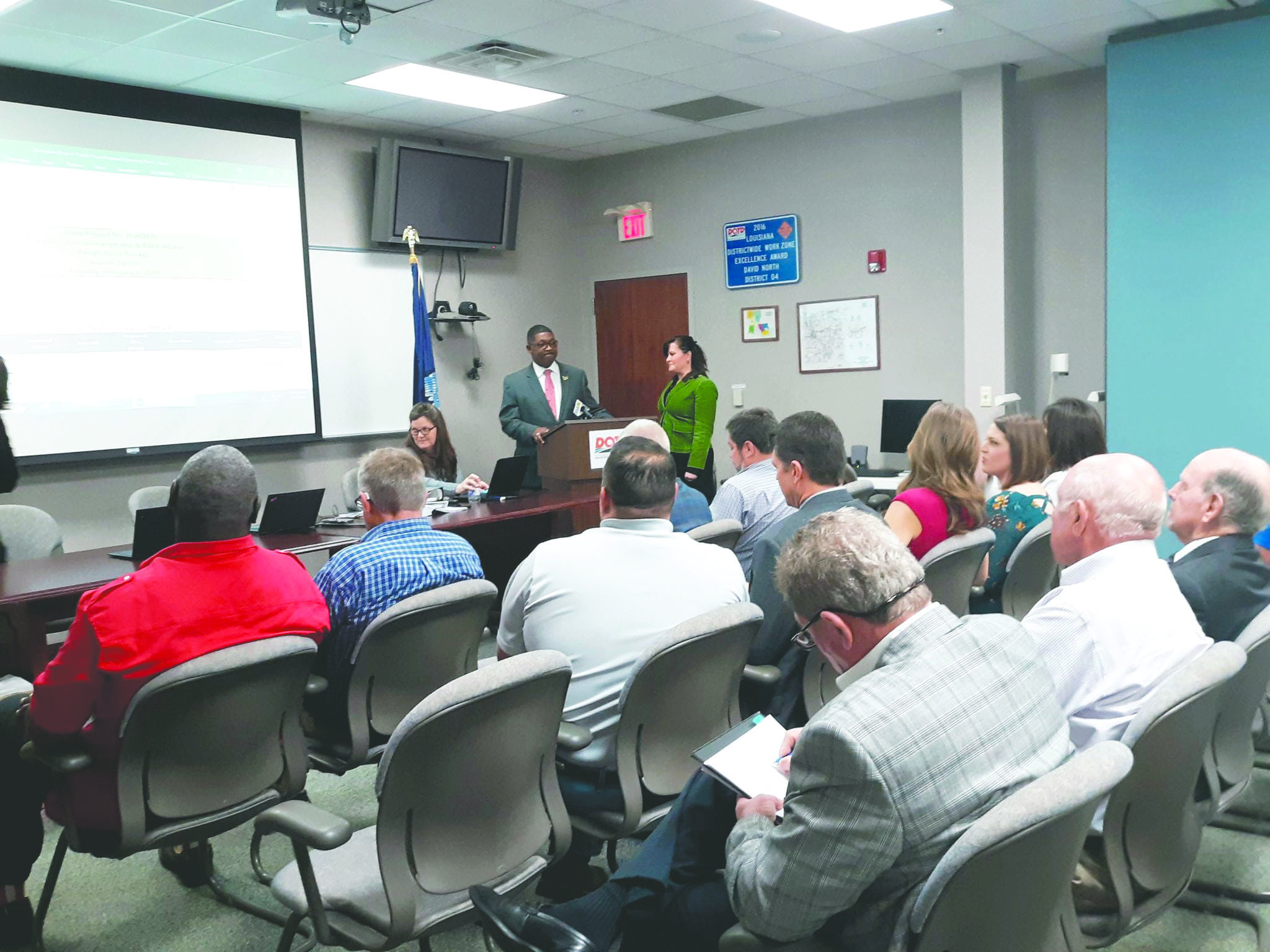 Stacey Tinsley
stinsley@bossierpress.com
The new entrance to Barksdale took another step towards completion this week with project bid openings.
The Louisiana Department of Transportation and Development (DOTD) held a public bid-opening Tuesday for the I-20/I-220/BAFB Interchange Project in Bossier Parish.
DOTD Secretary Dr. Shawn Wilson opened sealed bids from James Construction Group, LLC. and Gilchrist Construction Company for the project.
James Construction Group, LLC was identified as the successful bidder with an amount of $71,818,850 and a proposed time of 912 calendar days,