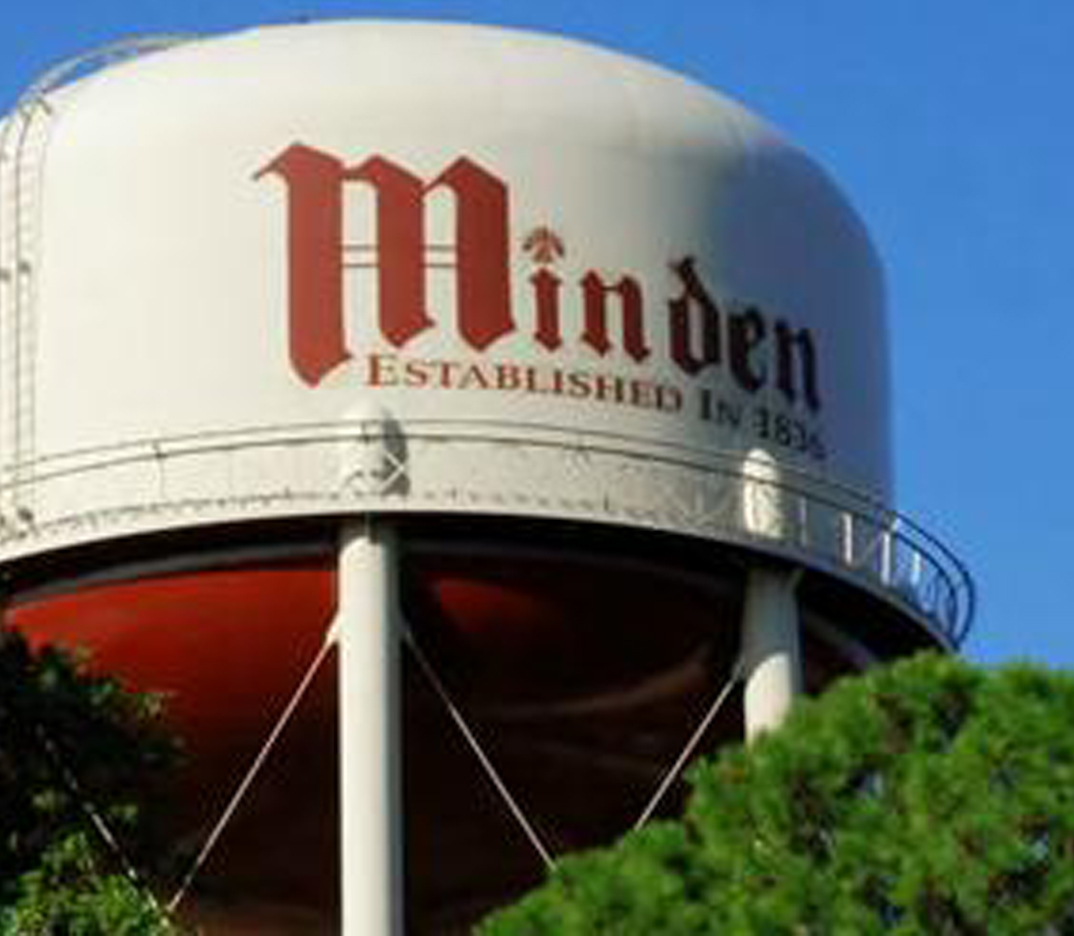 The Minden City Council met in regular session Monday evening to hear findings from their 2016-2017 fiscal audit, conducted by accounting firm Wise, Martin & Cole, as well as to welcome in a new police officer and promote another.
Kristine H. Cole joined the Council to address the city's fiscal audit, noting that the city's general fund revenues fell from $4.8 million in 2016 to $4.3 million in 2017. Cole reported expenditures of $12.8 million dollars in 2017, compared to $13 million in 2016. For the year 2017, the general fund shows a deficit of nearly $8.5 million.
"That deficit was actually funded by transfer of funds from other funds," Cole said. "For example, you have several tax revenues that are reported in a different fund. The sales tax fund has about $2.8 million in revenues over expenses and about $2.9 million was transferred to the general fund to cover some of those excess costs. As a result, you'll see there were more expenditures in that general fund."
Cole said that compared to 2016, there were increases in expenditures in areas such as the general government department, highways and streets and parks and recreation.
Sales tax continues to be a major source of funding for the City of Minden, according to Cole, who reports sales tax revenues of $5.7 million dollars for 2017, $157,000 higher than in 2016. The City of Minden collected $21.7 million in the utility fund from fees charged to customers for water, sewer and electric services; $4 million of that was transferred to the general fund, resulting in a $1.6 million deficit in the utility fund.
Upon conclusion of report, Councilman Benny Gray asked Cole if the city was better off or worse off than the year before.
"From a financial numbers standpoint…you see expenditures that are exceeding the revenues," Cole said. "…at this time, the general fund is not generating the revenues to cover the expenditures that were reported in that time. The sales tax revenues is taking everything that's been collected and transferring that into a little bit more. What that represents to me, is you now see potential deficits."
"The utility fund has traditionally had surpluses, but you're starting to see deficits in the utility fund. The last two years, that's been the trend. At some point, if that continues, there are only so many resources available. Then, you either have to decrease the expenditures, or the other option, increase your source of revenues."
While the deficits are alarming, Cole cautioned attendees to consider why the money is being spent.
"You have to look at the programs," Cole said. "There were street works that were done this year, you have work being done on the airport; that's a good thing. You have to consider the money being spent and what it's good for. The largest expense was for public safety, fire and police, but those expenses were still less than they were in 2016…It's a balancing act."
"We're spending more money, but we're providing more services," Councilman Mike Toland said. "We could stop doing services, spend less and be under the revenue. You have to pick and choose and stay within a certain percentage of our budget."
In other business, the Council unanimously approved Matthew Hicks Jr. to be appointed as a Minden Police Officer and for Officer Joshua Lavrinc to be promoted to Officer First Class. Hicks has previously worked as an officer for the City of Minden, now returning for his second stint on the force.
The Council also passed a revision to the City of Minden's employee manual pertaining to their Worker's Compensation Benefits policy.
City Clerk Michael Fluhr said the sales tax collected for the month of April was $650,000, $175,000 more than was planned for in the city's budget. Fluhr said this marks the seventh consecutive month where the city is above the budgeted sales tax collection.
Minden Chief of Police Steve Cropper presented the police report for March 2018 and informed the Council and attendees that arrests had been made and suspects were in custody in relation to four shootings that took place over the last month in Minden.