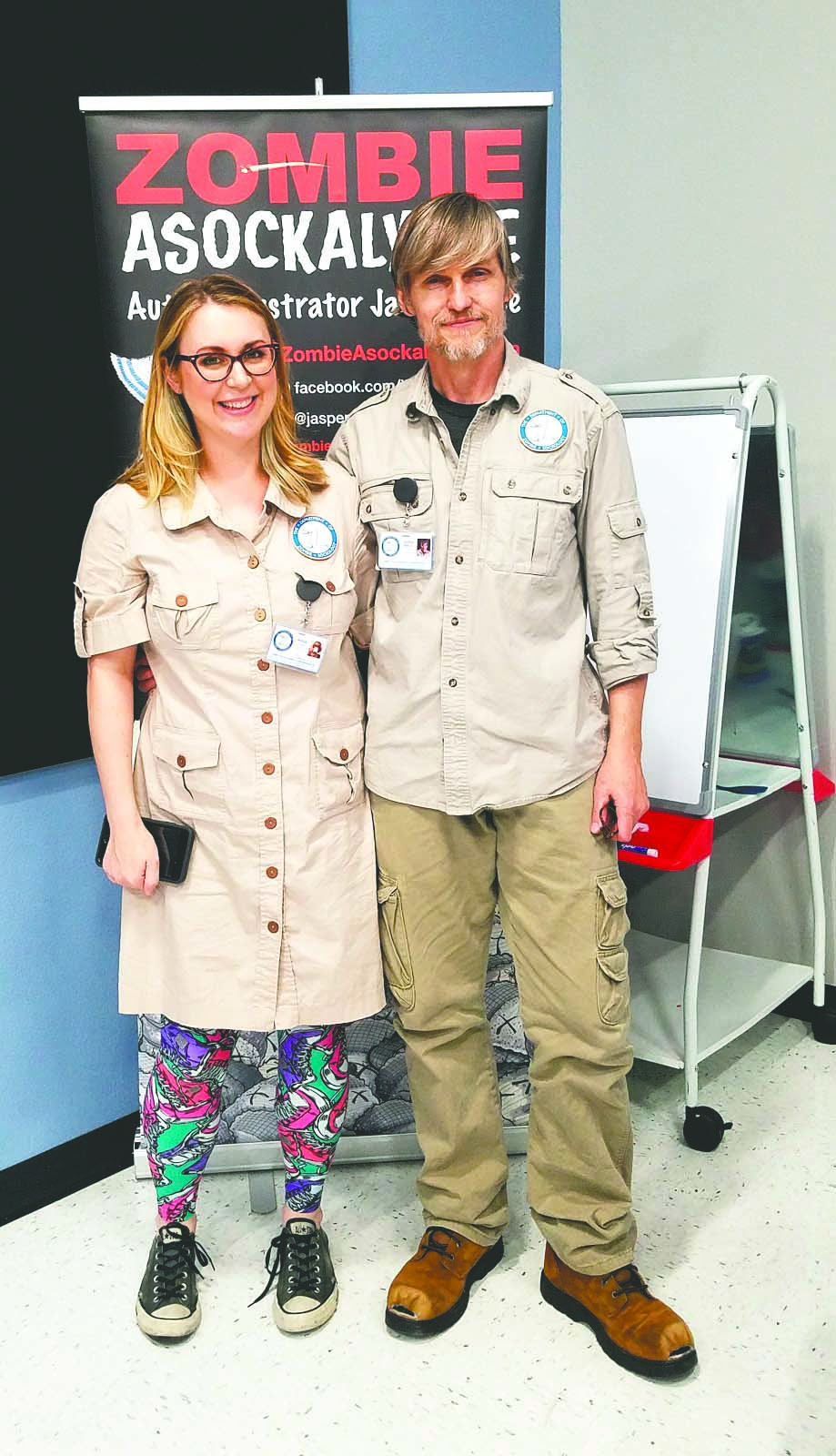 MARIA GONZALEZ
Special to the Minden Press-Herald
SPRINGHILL — Children screeched with delight and socks flew all around the Willie and Mary Mack Memorial Library Wednesday afternoon, as author-illustrator Jasper Price presented his book Zombie Asockalypse.
Price's "zombie sock catching" assistant, Angie Cason, was first on the scene captivating a room full of children with her variety of voices as she read aloud.
Once children were fully enthralled Price came out dressed as a "Zombie Sockologist", fearlessly wrestling socks into a laundry basket, helping children to create their own special zombie sock to take home, and autographing copies of his book.
"It took about six to eight weeks for me to write the book," said Price, as he showed off some of his original illustrations for the book. "Then these pictures have to be mapped out. They start out small and grow step by step.
It's a process. An adventure."
When not battling zombie socks, Price said he spends most of his time in his art studio, sketching, writing, painting, or making props.
With two more books set to come out soon, the library staff said they are already looking forward to Prices next visit.