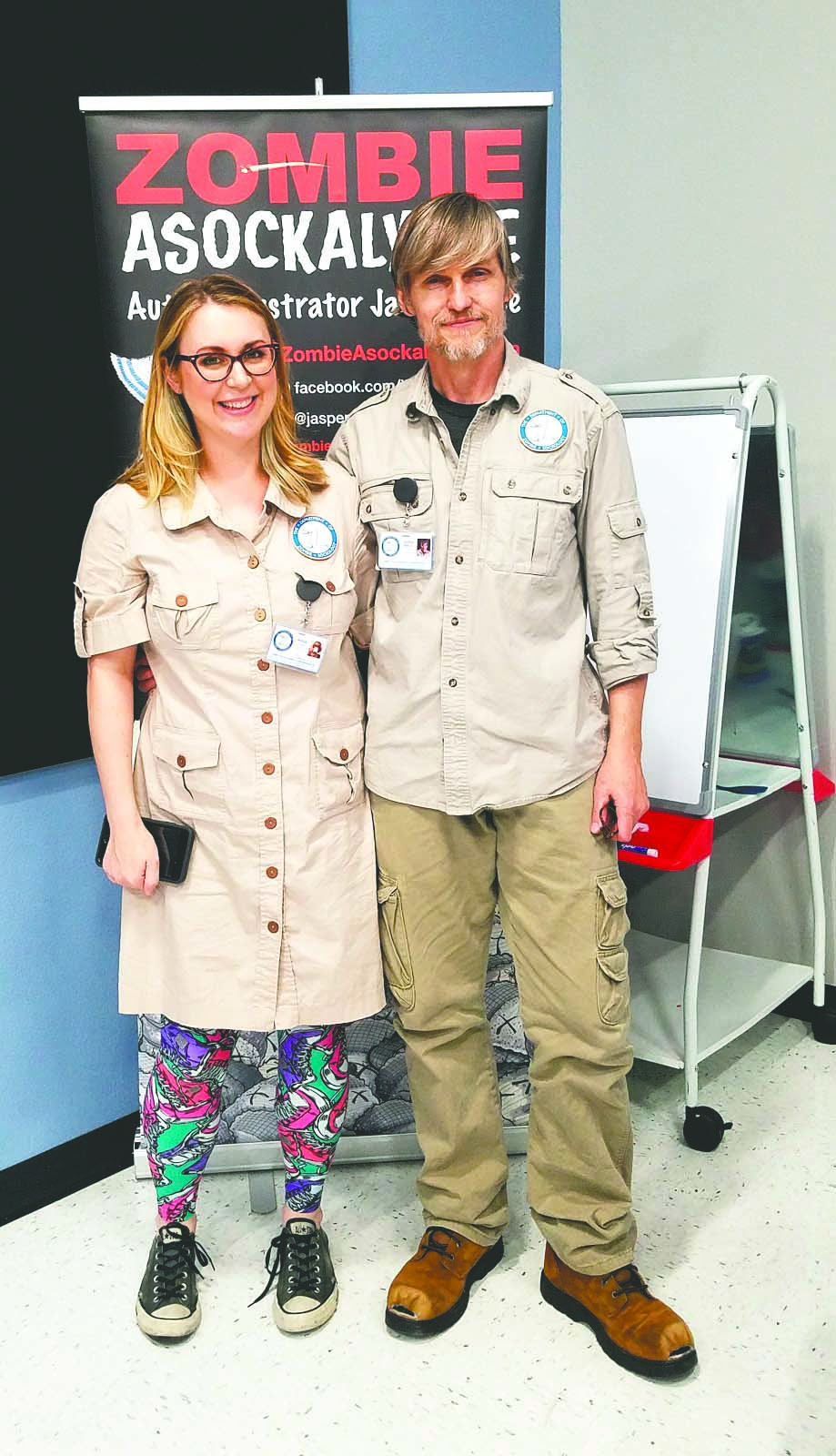 MARIA GONZALEZ
Special to the Minden Press-Herald
SPRINGHILL — Children screeched with delight and socks flew all around the Willie and Mary Mack Memorial Library Wednesday afternoon, as author-illustrator Jasper Price presented his book Zombie Asockalypse.
Price's "zombie sock catching" assistant, Angie Cason, was first on the scene captivating a room full of children with her variety of voices as she read aloud.
Once children were fully enthralled Price came out dressed as a "Zombie Sockologist", fearlessly wrestling socks into a laundry basket, helping children to create their own special zombie sock to take home, and autographing copies of his book.
"It took about