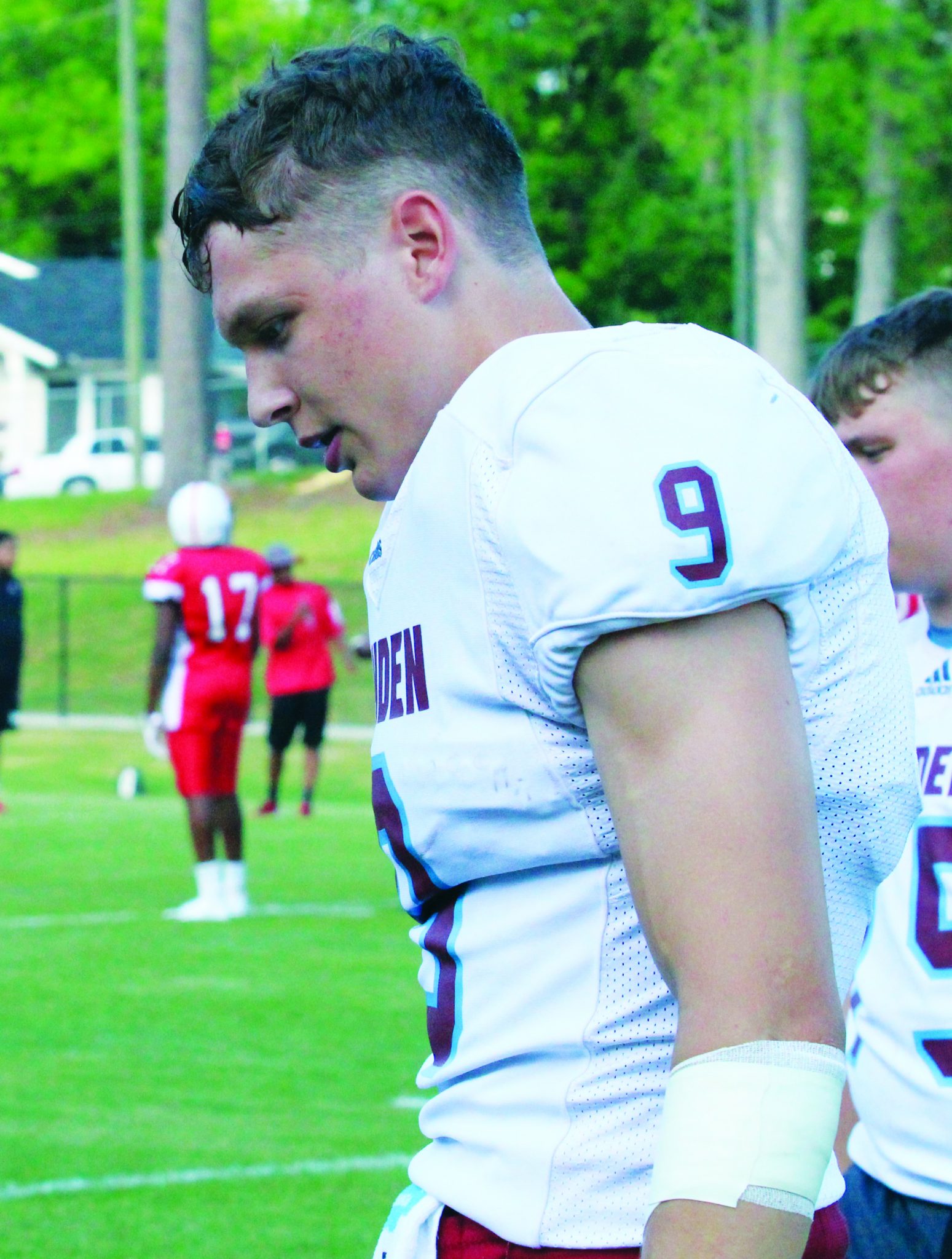 Despite the intense heat, hundreds of people came out to see the Crimson Tide in action in their spring scrimmage against Richwood on Monday evening at The Pit.
Both teams traded possessions on both sides of the ball in a coach-controlled scrimmage.
"Overall I'm very proud of the effort from our team," Minden head coach Spencer Heard said. "I was excited to see the speed and intensity at which we played. Coming in, the two main areas of concern were the secondary and a few spots on the offensive line. I felt like multiple players proved they have the ability to shine in those areas."
Minden returns a number of starters on offense who let their experience shine on Monday.
"The offensive skill play was fun to watch," Heard said. "Of course, there are some things to clean up, but for only having six days of practice, we are very encouraged."