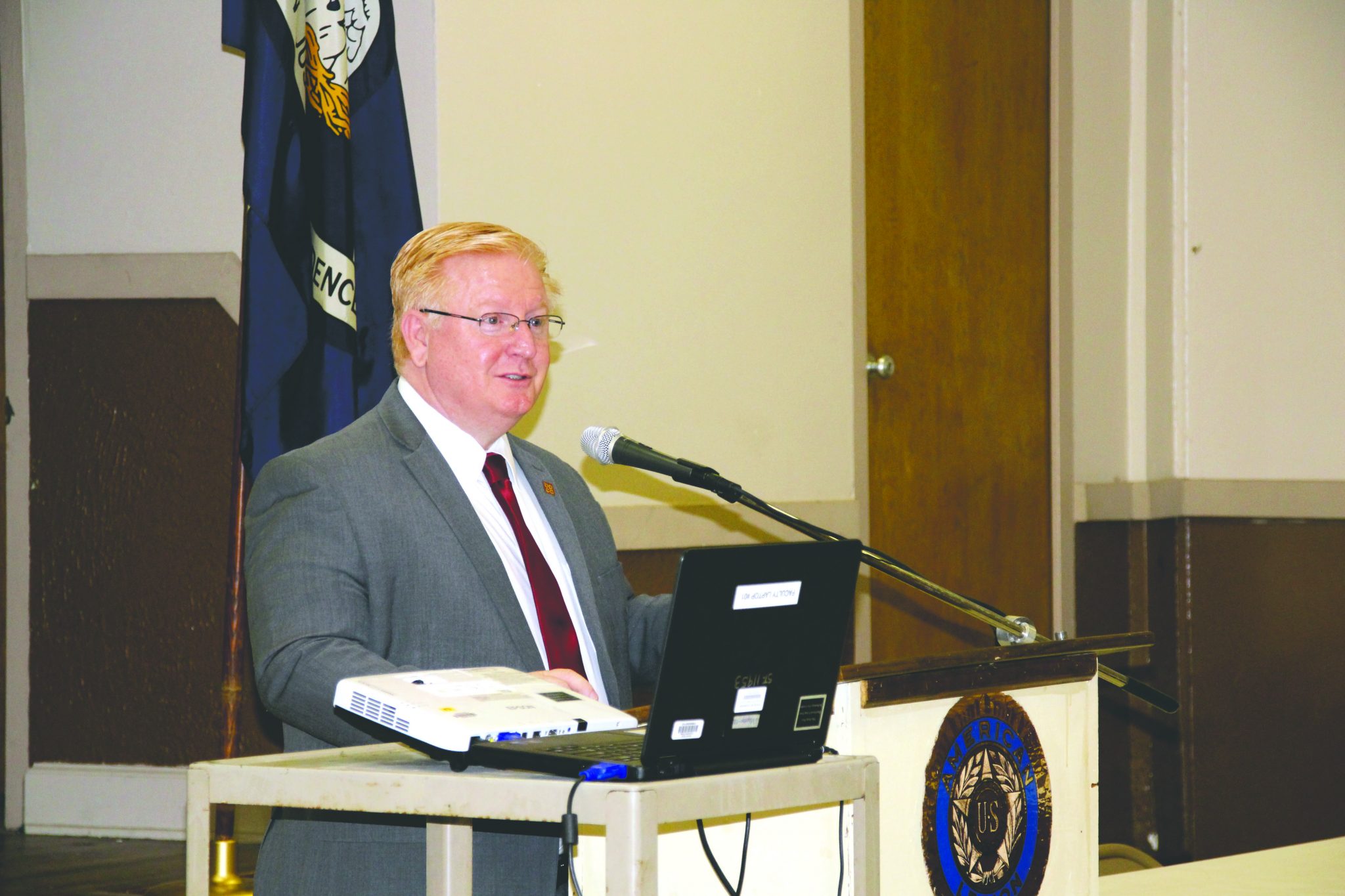 Community College proud of collaboration
Rick Bateman, chancellor of Bossier Parish Community College, visited the Minden Lunch Bunch Friday, updating attendees on new developments and collaborative efforts at the college.
BPCC will celebrate its 50th anniversary this year, and Bateman took time to tell the Lunch Bunch ways in which the college is doing more than ever to benefit the region.
"At 50, BPCC is an adaptive, confident group of folks deeply committed to being exactly what northwest Louisiana needs from a regional community college," he said.
Bateman said BPCC engages in a great deal of collaboration with education institutions from K-12 to four-year universities. However, he is most excited about the ongoing partnership between BPCC, Northwest Louisiana Technical College, and Louisiana Delta Community College.
"The three leaders of these institutions have committed to unprecedented collaboration in the area of training for manufacturing jobs," he said. "We've already seen some success in that regard, where potential employers have come and had an idea about bringing manufacturing to the region. And these three institutions have come together and said, 'We're open to leveraging our resources and working together to meet the needs that you have.' That's a formula that has already proven successful, and we think it will continue to do so."
Bateman went on to show attendees an economic impact report created by a national third-party firm designed to show how BPCC has influenced the regional economy. This includes the impact of alumni, operational spending, student spending, and more.
"BPCC had a $350 million impact on the northwest Louisiana regional economy," Bateman said. "What I want to compare that to is the $10 million in direct state appropriation that BPCC received from Louisiana last year, which we turned into $350 million for the economy. If you don't like that return on investment, I don't know what I can do for you."
One of the new developments highlighted in Bateman's presentation was "BPCC on Demand," an online learning platform launched last year.
"This is a non-credit, self-paced, online, customizable training platform, instantly available anytime, anywhere," he said. "We built it primarily to meet needs for our partner CSRA. Now we're growing that and offering all sorts of training in this new format. It's an example of how we've identified ways to be entrepreneurial, to rely less on the state of Louisiana and more on our own resources."
More information on this platform can be found at BPCCondemand.com.
Bateman closed his presentation by sharing a few photos and stories of recent and upcoming BPCC graduates.
"Next month we will have eight high school students that will graduate from BPCC with ten different credentials," he said. "They will graduate from BPCC before their high school graduation. We're excited about that kind of partnering that's happening in Caddo, Bossier and Bienville. We need to do more of it in Webster, and I think we can get there in partnership with Northwest LTC."
Several other stories on educational collaborative efforts in the region over the past few months can be found in our online edition at press-herald.com.