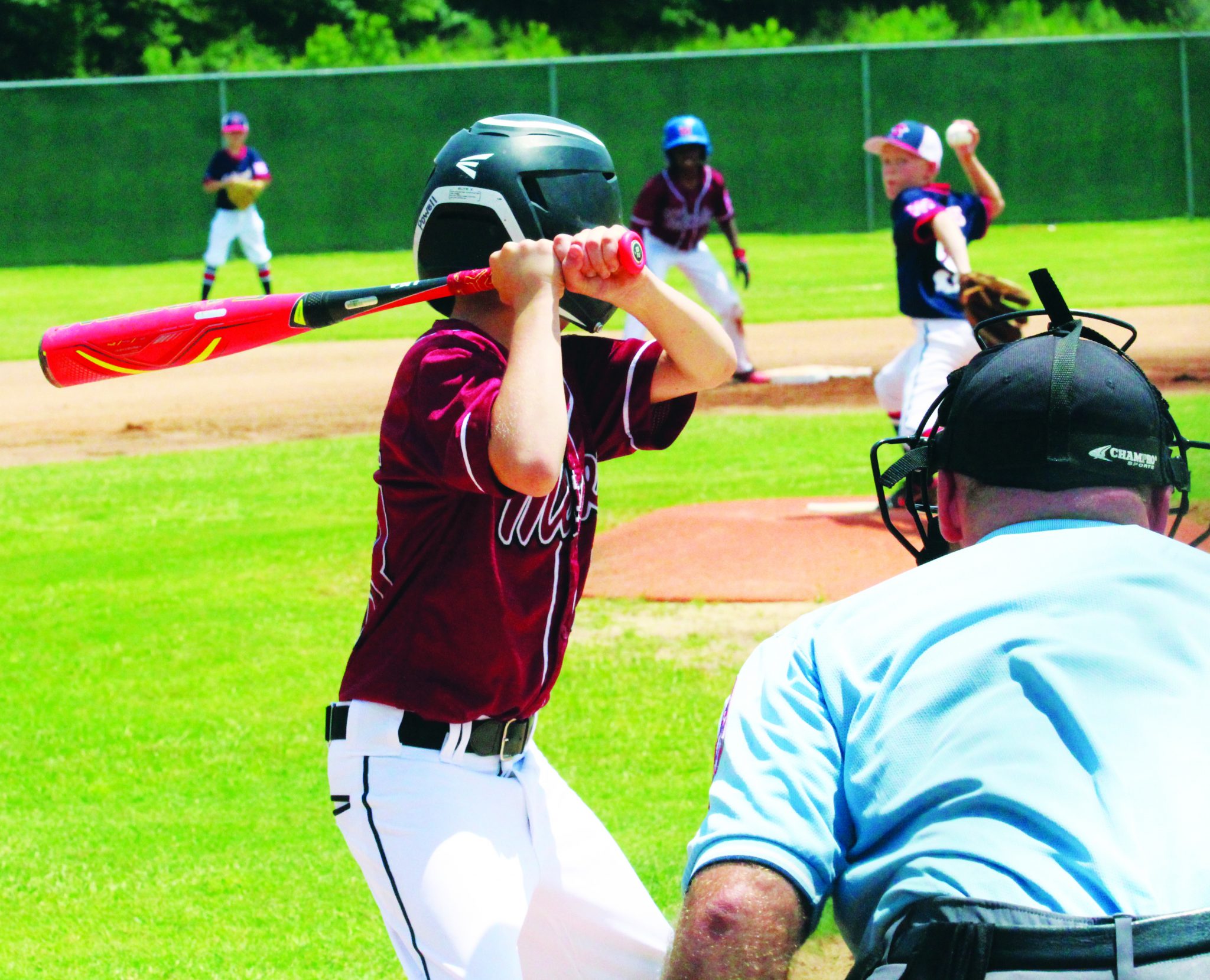 Everyone was delayed by heavy rain on Saturday, but that wasn't going to stop the AAA and O-Zone All-Stars tournament from happening at the Minden Rec Center. It was humid and sweaty, but the Rec Center director Rocke Musgraves and his crew had everything ready to go for Game 1 between the Minden and Shreveport Nationals AAA All-Star teams on Sunday.
Minden held off the Nationals, who made a four-run push in the sixth inning. Minden scored at least one run in the first five innings en route to an 8-6 win.
Jacob Jefferson, Jake Glass and Ayedin Verdin all had RBI for Minden as Keegan Pope, Blane Long, Carson Powell and Jaxon Melton combined for an excellent performance on the mound.
Minden AAA will play Bossier tonight at 7:30 p.m.
In the O-Zone bracket, Minden's Easton Sanders and Seth Mangrum combined for a no-hitter on the mound as Minden hit seven home runs on their way to a 19-0 win over Blanchard.
Jonathon Dick, Bryson Ranger, Reagan Coyle, Mangrum and Sanders all had home runs.
Hunter Sutton also had two hits for Minden, who will play the Shreveport Nationals today at the Rec Center at 5:30 p.m.
The Minden Angels dealt with a number of rainouts this weekend. They will play against Ruston on Monday night and on Tuesday night against Union at the Lawson Bo Brandon Complex in Haughton.
The Minden Ponytails won their first game over Haughton 10-0 on Friday night, but were rained out on Saturday of the district tournament. They went on to beat Ruston 10-0 on Sunday to advance to the state finals.
Two teams have already advanced to the state tournament: Minden's 11-U All-Stars and the Minden 8-U All-Stars.
The 11-U team will begin their quest for a state title on July 5 in Jonesboro, La. as they take on the Shreveport Nationals at 12 p.m. on Saturday.
Minden's 8-U All-Stars start their state tournament run on July 4 at 5 p.m. in ruston, La.
They will play again on Friday at 9 a.m. and again at 1 p.m.
If Minden advances through the round-robin, they will begin bracket play on Saturday .