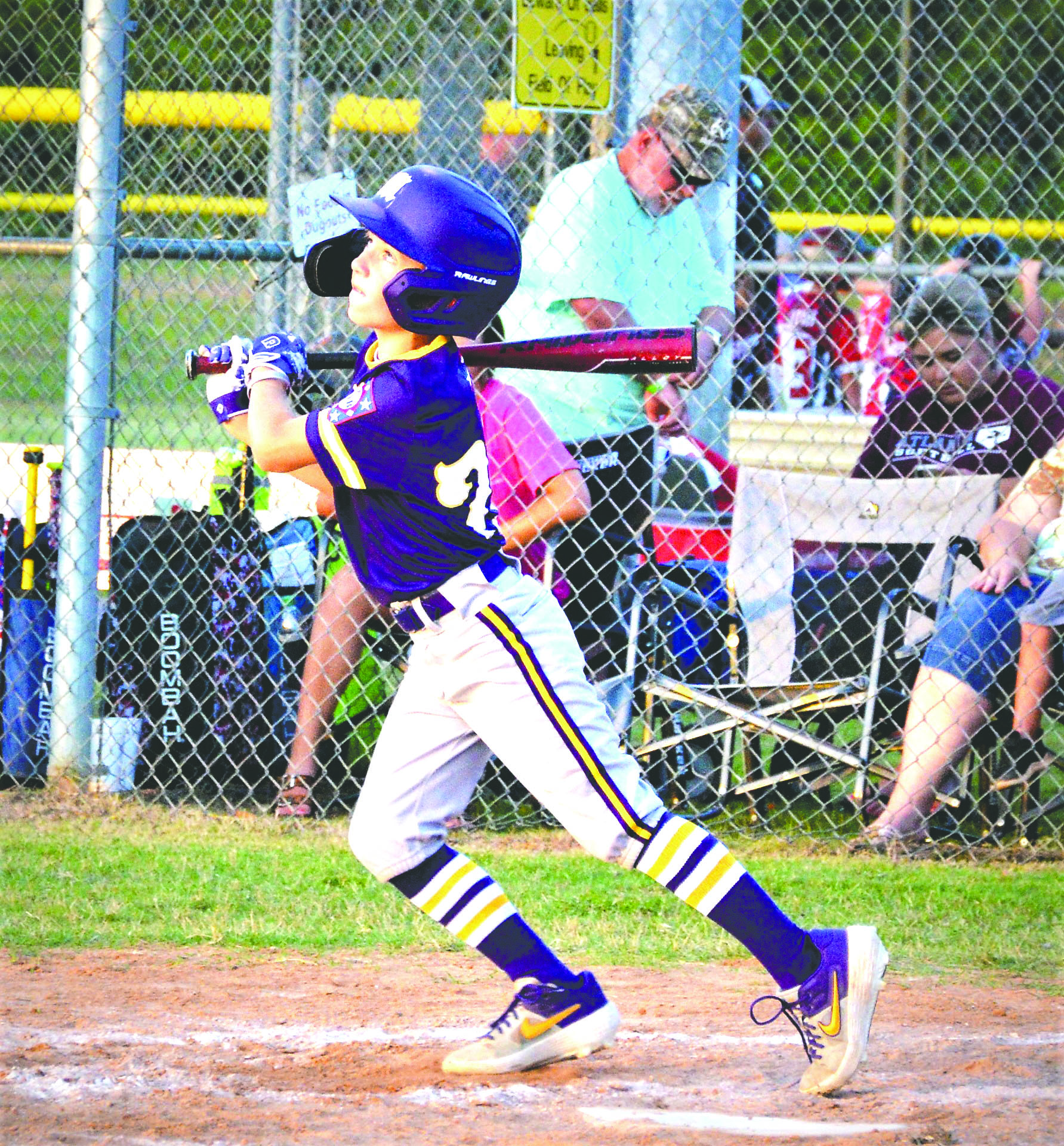 District round of Minden Dixie League All-Stars beings this weekend
All-Star season is mirroring the sweltering summer weather as both are heating up as July nears.
This weekend, the Minden Rec Center will play host to two Dixie baseball tournaments: the AAA District tournament as well as the O-Zone District Tournament.
"Right now, we're in the process of getting the fields ready for this level of competition," Minden Rec Center directer Rocke Musgraves said. "It's such a great honor for these kids and coaches to play at this level. We want to do our part of this and have the best and safest fields to play on."
Minden's 5-6 year old softball All-Stars (Sweetees) will play on Saturday at 9:45 a.m. in Haughton. Minden's 11-12 year old All-Stars (Ponytails) will begin on Friday at 7:45 p.m. in Haughton against the tournament hosts in a three-team double elimination tournament that also includes Ruston.
The Angels (9-10 year old) softball All-Stars play against Ruston at 8 a.m. in another three-team bracket. Each of the softball brackets will crown a champion by the end of the weekend, with the championship games set for Sunday afternoon and evening. The Darlings (7-8 year old) begin play on Friday at 6 p.m. in Haughton.
In addition to preparing the fields and grounds, Musgraves said there are a number of other items on the agenda that people don't always consider in preparing for tournaments of this size.
"We've been working and planning for the past four to six months," he said. "There's so much that goes into event management: scorekeepers, umpires, bathrooms, fields, concessions, the list is endless.
"Thank goodness for some great people in this Minden community. Frank Torrence and Roderick Thomas have been working tirelessly to get the fields ready. Jeff Haynes, C.L. Johnson and Charlie Rose have been a huge help as well."
In the AAA district tournament, Minden's All-Star team will open play on Saturday at 5:30 p.m. against the Shreveport Nationals. The AAA tournament is double elimination, and will culminate with the championship games on July 3. The winner and runner-up will advance to the state tournament.
The O-Zone tournament also begins on Saturday, but the Minden All-Stars aren't slated to begin play until Sunday at 7:30 p.m. against Blanchard.
"The thing about All-Stars that I always remember is looking across the field and thinking, 'Wow, I'm playing against the best of the best,' and that's what gives me goosebumps just thinking about," Musgraves said. "That anticipation they are all going through, anyone who has been a part of it can look back on that really fondly."
The Minden 8-U All-Stars have already advanced to the state tournament after finishing in second place in last weekend's district tournament. They begin their quest to advance to the World Series on July 4 as they play at 5 p.m. in Ruston.
"Our kids truly love the game, and I think of each of them as my own," Minden 8-U All-Stars head coach Marcus Gibson said. "Pushing them for a chance to win a Louisiana jersey and watching them grow and learn how hard work and dedication pays off is what it's all about."
If the 8-U All-Stars advance our of the round-robin, they will advance to bracket play which will begin on July 6.
"I can't wait to get them in that atmosphere next week, they will be ready," Gibson said. "I'm hoping Minden will bring a big crowd, because they are going to be trying to bring the title home to Minden." 
Minden 11-U boys that will be playing in the State Tournament July 5-7 in Jonesboro, La. The game is next Saturday at 12:00 p.m. against the Shreveport Nationals.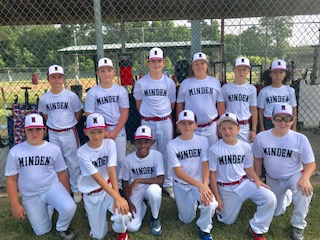 No matter the results, these young athletes will have plenty to look back on.
"It's such an awesome experience," Gibson said. "They play ball outside even after hours and hours at the park. They just love the game."