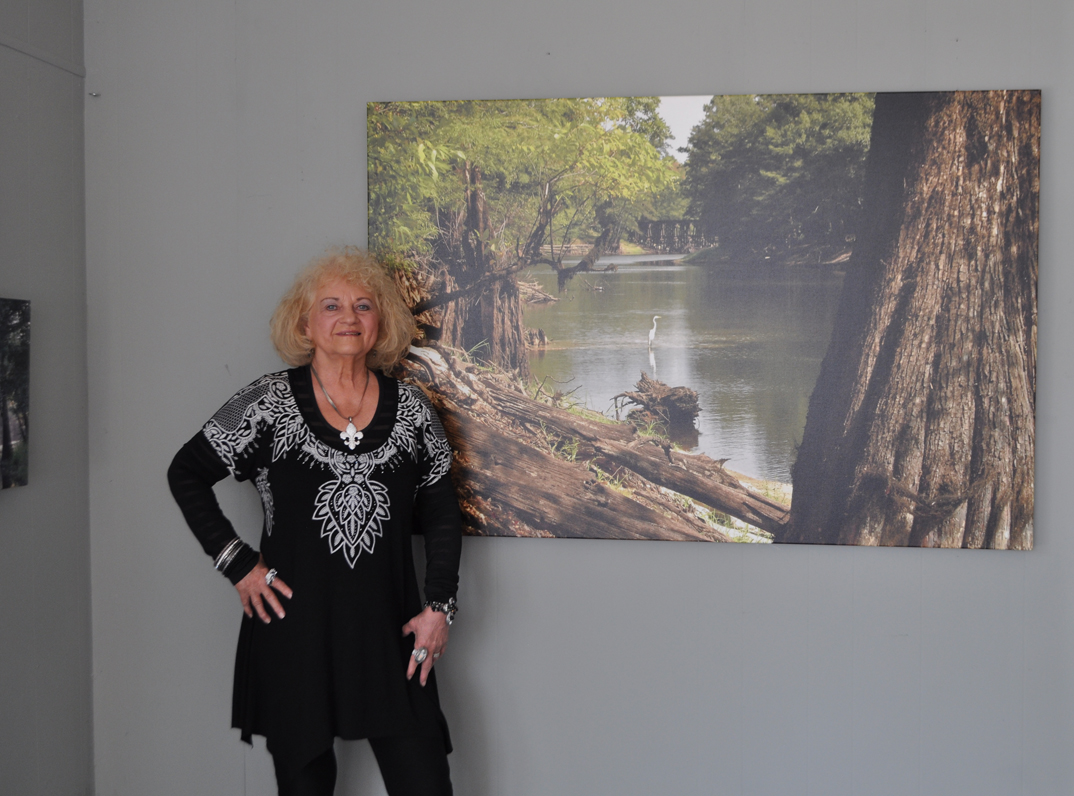 Using her eye for capturing the serenity of Bayou Dorcheat, artist Judy McKenzie has taken her photography from the camera to canvas.
An artist's reception will be at City Art Works, from 5 until 7 p.m., Friday featuring photographs large and small of peaceful settings, many from her backyard. Known for her most famous photograph, Bayou Serenity, McKenzie says this signature photo shows not just the peacefulness of the bayou, but it captures a place called home.
"We moved on Dorcheat Bayou in 1992," she said. "It really started in 2005 when they did the first drawdown at Bistineau, and that's the result of that photo. I love that people love them and are inspired by them. This is their hometown. Everybody's been swimming at the Blue Hole or at Dorcheat. This, to me, has more meaning, because this is their hometown, and what it means to people."
Some of her prints hang in the homes of people such as Webster Parish Sheriff Gary Sexton and places such as Exacta Inn and Holiday Inn Express, she said.
Her photographs are mostly nature shots around Bayou Dorcheat and of a bird she calls "Dorcheat Dixie." Many of her shots include Dorcheat Dixie and are some of her best sellers. On display are photos on Dorcheat with rainbows, photos when the sun shone through the trees turning the leaves a golden color, or photos of just Dorcheat Dixie.
She also enjoys photographing old buildings or barns, she said. The old wood tells the stories of so many people.
"They're just so beautiful," she said. "With the aged wood, it's just like a million stories in that old wood. It's like you capture the soul of that place."
She lost her husband, Bud McKenzie in 2014, and she lost her son, Randy, in 2011. She was asked if she would return to her hometown of Bossier City, and she said she would not, because the bayou is her home.
She says she's not knowledgeable about photography, but photographs the bayou because of the serenity it has offered her the last 24 years.
"I feel like God has inspired me to take pictures of His art," she said, "of His beautiful surroundings. God's given me the gift of having an eye for photography, because I was able to capture what I actually saw."