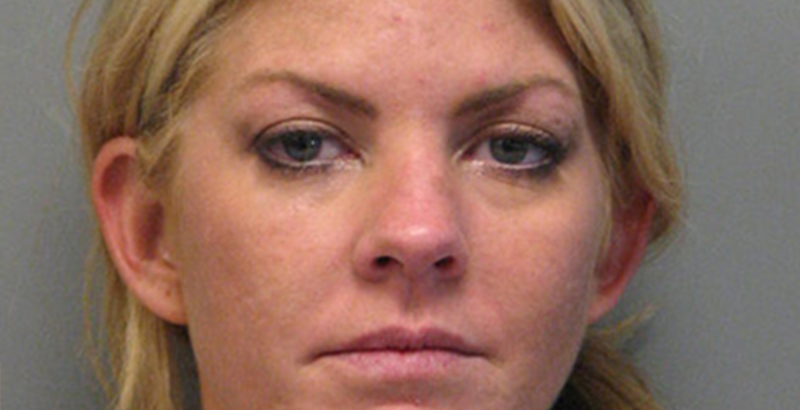 A bench warrant has been issued for a woman accused of doing doughnuts in the middle of the road over the summer.
Court records show Ashley S. Dunn, 36, of the 1000 block of Gloria Street, was not in court for trial Friday. However, she was present in open court in October. Court officials say the bench warrant was issued because she had a summons to appear in open court, but she did not appear because she was in out-of-state rehabilitation.
She has not retained counsel and no attorney from the Public Defender's Office is on record with her case.
She was expected to appear before 26th Judicial District Judge Parker Self for trial on charges of operating a vehicle while intoxicated, first offense, resisting an officer, careless operation of a motor vehicle and operating a vehicle with an expired driver's license.
Assistant District Attorney Marcus Patillo is prosecuting the case and could not be reached for comment as of press time.
At the time of her arrest in August, Minden Police Chief Steve Cropper said the incident began in line at the McDonald's drive-through where a confrontation took place with someone in line. The chief says she ordered nearly $20 worth of food and did not have the money to pay for it. She drove off and that is when Minden Police received a call.
Webster Parish Sheriff's Deputy Luster Coleman was coming down Homer Road about that time, and he saw a vehicle fitting the description given to Minden Police at the intersection of Homer and Fincher Roads doing doughnuts in the intersection.
When officers arrived and were able to stop her, she appeared to be intoxicated and refused to submit to testing. Officers discovered her driver's license to be expired as well.
Cropper says at the time of her arrest, she was acting belligerently towards the officers.
Court records do not show a continuance for her case.