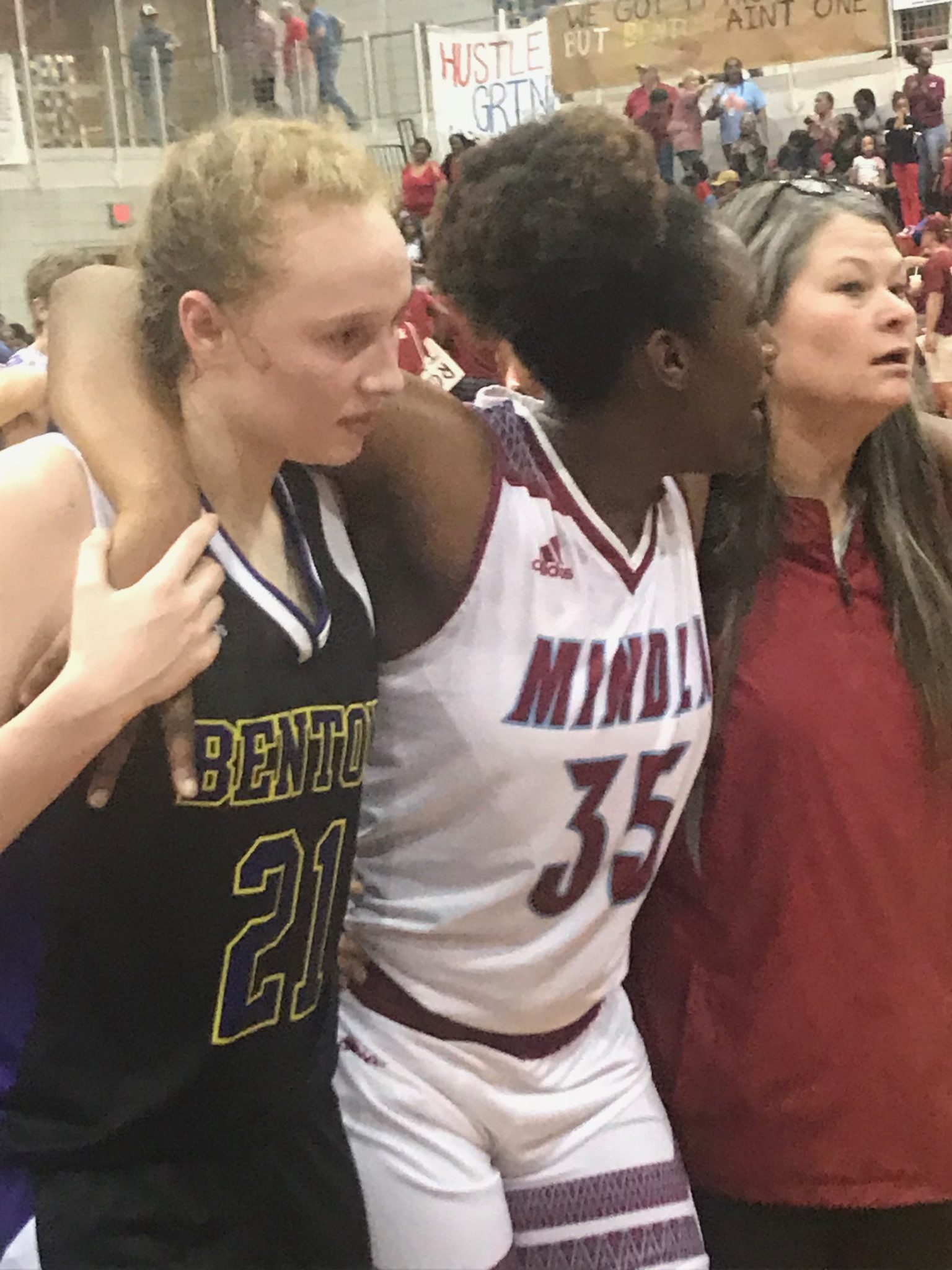 Scott Wooden
Special to the Press-Herald
The stage was set on Tuesday night for a thrilling high school girls basketball District 1-4A matchup between #3 Minden and #1 Benton. The game lived up to people's expectations. Minden trailed by one at the half but capitalized on a strong second half to pull out a four-point win.
Though many will see the 54-50 final score and read game recaps, the most defining moment of the night for me came after the final buzzer sounded.
The picture says it all. After being defeated in a hard-fought district game, Benton senior Emily Ward offered her shoulder to her opponent.
Minden's Derrica Gilbert, who struggled with leg cramps throughout the fourth quarter, ultimately had to be assisted off the court with one second remaining in the game.
Time expired, and as the teams lined up to shake hands Gilbert struggled to stand and walk. Though the two girls had battled on the court for the past 32 minutes, Ward helped Gilbert stand and shake hands with the Benton team. As a teacher and coach, this moment shows that high school sports are about much more than wins and losses.
Students not only improve their athletic ability and develop competitive spirits, they also learn about self-discipline, commitment, teamwork, compassion and sportsmanship.
These lessons will benefit them far beyond their time on the court. As a former student-athlete at Minden High, I have experienced first-hand the positive impact sports can have on one's life journey.
I commend Minden and Benton for a great game, and I extend my thanks to the many coaches, teachers, and families for the role they are playing insupporting the overall development of these student-athletes.
Scott Wooden is the Assistant Principal at Webster Junior High School.