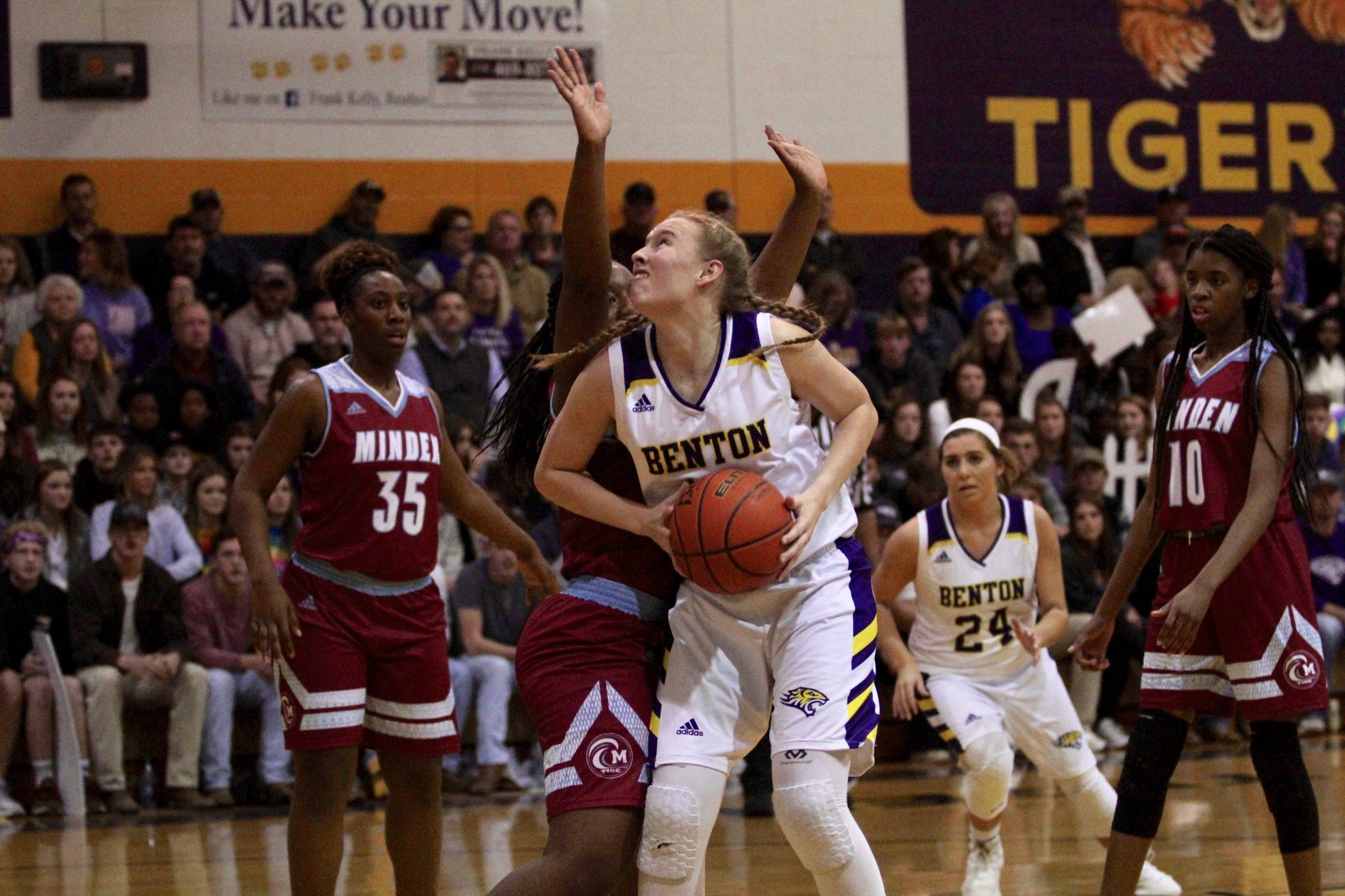 The battle of the top two teams in Louisiana lived up to the hype.
Benton ultimately held on for a 52-45 win in front of a packed house in Benton on Friday night.
The Lady Tigers led 38-29 after three quarters before Derrica Gilbert led a comeback effort in the fourth. Minden cut the lead to two points with two minutes left in the game, but missed a number of shots at the basket.
Minden and Benton traded baskets before the Lady Tiders ran out of gas. Benton