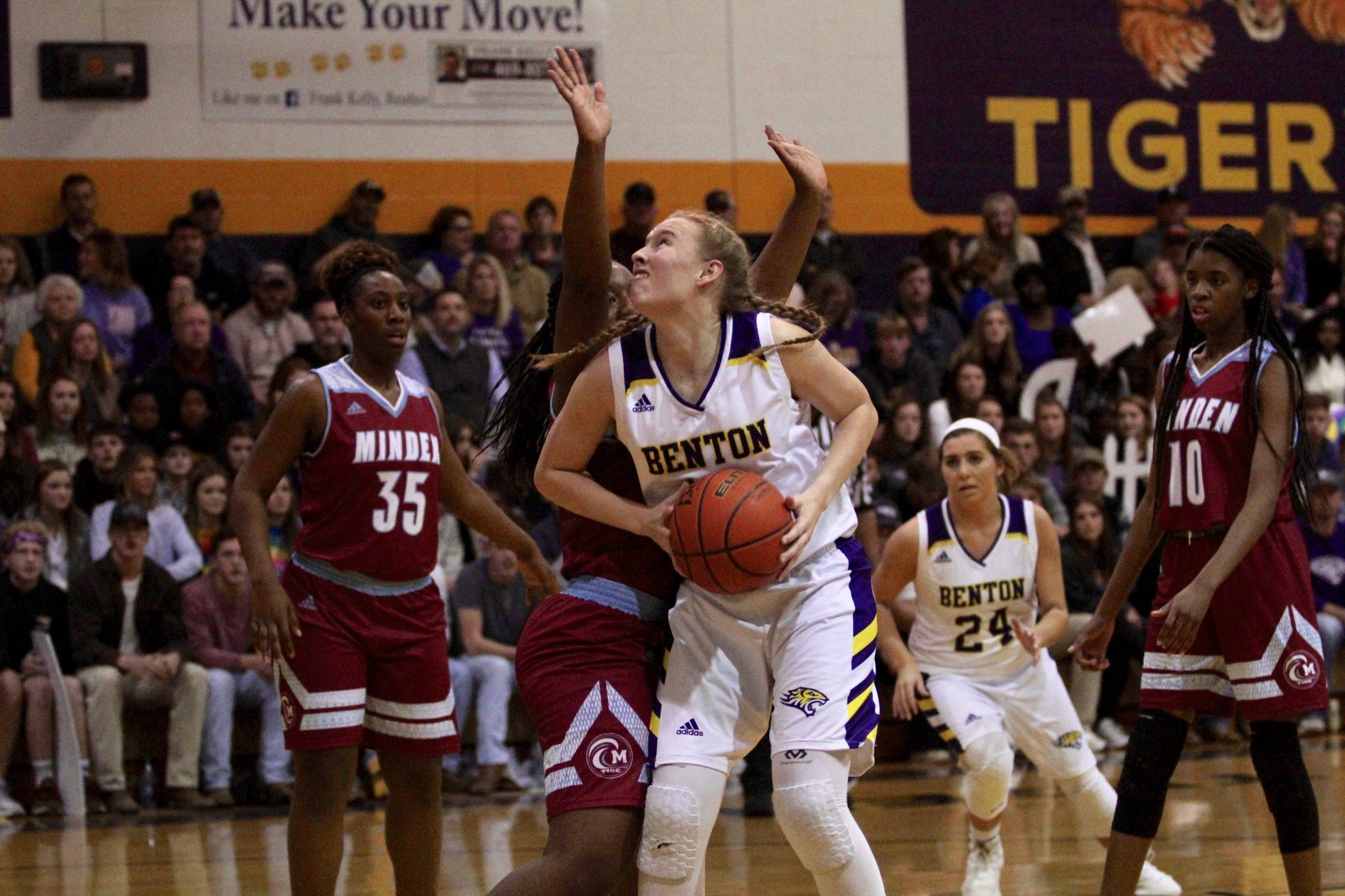 The battle of the top two teams in Louisiana lived up to the hype.
Benton ultimately held on for a 52-45 win in front of a packed house in Benton on Friday night.
The Lady Tigers led 38-29 after three quarters before Derrica Gilbert led a comeback effort in the fourth. Minden cut the lead to two points with two minutes left in the game, but missed a number of shots at the basket.
Minden and Benton traded baskets before the Lady Tiders ran out of gas. Benton made their free throws and sealed the win.
Bre Rodgers led the Lady Tiders with 18 points, and Destini Powell had 14, including four massive three-pointers. Gilbert finished with eight.
Emily Ward led Benton (23-2, 6-0) with 27 points.
Minden drops to 21-3 this season and 5-1 in district. Benton moves into the top spot in District 1-4A.
The Lady Tiders play next on Jan. 15 at Huntington.