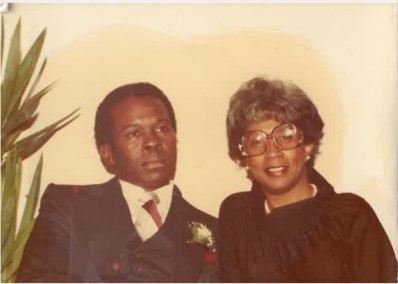 On December 20, 2021 at 3:00 pm, heaven's gates opened wide for it's newest angel, to welcome the homegoing of Bettye Swindell.
The Life Book Bettye Jo Franklin Swindell opened when she was born to the late Anna Dell Cosby of Webster Parish, and the late Lonnie Franklin of Claiborne Parish, on November 7th 1940. Being the youngest girl, Bettye outlived all of her siblings. Bettye's eldest sister, Mildred Johnson, lived in the Minden area. Bettye's middle sister Florence Johnson, lived in the Houston area, Bettye's only brother, who also lived in the Minden area, was Felix Quarles. She lost her husband of 58 years, in February of 2021. She is survived by her only son.
Bettye received her formal education through the Webster Parish School System. She was a graduate of the Webster High School Class of 1958.
After graduating from Webster High, Bettye's academic pursuits would lead her to attend Lincoln University in Jefferson City Missouri. While focusing on education, she also showed talent and a love for photography. Her family and wildlife photos would show a natural ease behind the camera.
After college, Bettye would get married to her college sweetheart, John T. Swindell III, and become a military wife. During that marriage of 58 years, and throughout her entire lifetime, she gave birth to only one child, a boy, John T. Swindell IV.
She would support her family at home, while her husband John, charted his path to success during active duty, serving two tours in Vietnam and a tour in Cambodia, with Special Forces, as a Green Beret.
After her husband's active duty, she went on to earn a Masters in Counseling. Her first endeavor, after obtaining her masters, immediately applied her talents to a study in a women's prison for literacy, as it applies to recidivism. The study was so successful, that it led to the creation of a literacy program that got federally funded, and generated a paid position teaching and providing counseling to the prisoners. Hard work eventually rewarded her with a position at her alma mater, which allowed her to transition into the counseling department. Her passion and work ethic lead her to become the full time Director of Student Special Services,
A move to Connecticut would prove to be an opportunity for her to gain employment at Pepperidge Farm, and later Godiva chocolate. At Godiva, she was the lead for VIP customer engagement. Working to fill important orders for A-list celebrities like: Oprah, Martha Stewart, Sean "P-Diddy" Combs, and the list goes on.
She would retire early to take care of her husband John, after dementia started to take it's toll on his daily activities. Ever the good wife, she maintained a high quality of life for her husband until complications with dementia began to prove too demanding to handle by herself. At which time a move back to her home town of Minden would be necessary. Also returning to her church home, built by her only brother Felix, New Light Baptist Church.
Bettye was driven by a demanding spirit of sisterhood and benevolence. As a mentor she would prove to be a natural "team builder", identifying candidates often overlooked by management. As a Soror of Alpha Kappa Alpha Sorority Inc., she would become an active participant in the various community programs. She would eventually go on to become a Silver Star Soror ( 50 years of service). Girl Scouts of America was one of her dearest loves, mainly because she could mentor directly to girls involved with inner city programs in the New Haven Connecticut area. She was also involved with the Lady Lions Club (Vice-President) because local organizations empower and enrich the entire community. Her benevolence would also have her involved with The Urban League, helping women returning to the corporate job market after incarceration, by providing them with appropriate clothing to comfortably enter the workforce.
Bettye Swindell was a light to any and every room she ever entered. She thrived on mentoring so much so that her mission was to inspire people who would inspire others. Every feather on the wings of this newest angel, each could represent 1000 lives changed. And every tread on her golden stairway has been laid through a thoughtful deed or her saving grace.
She is survived by her only son, John T Swindell IV, and a host of cousins, nieces and nephews that she dearly loved. She will be laid to rest next to her husband of 58 years, Lieutenant Colonel John T. Swindel III, at the Leavenworth National Cemetery in Leavenworth Kansas.