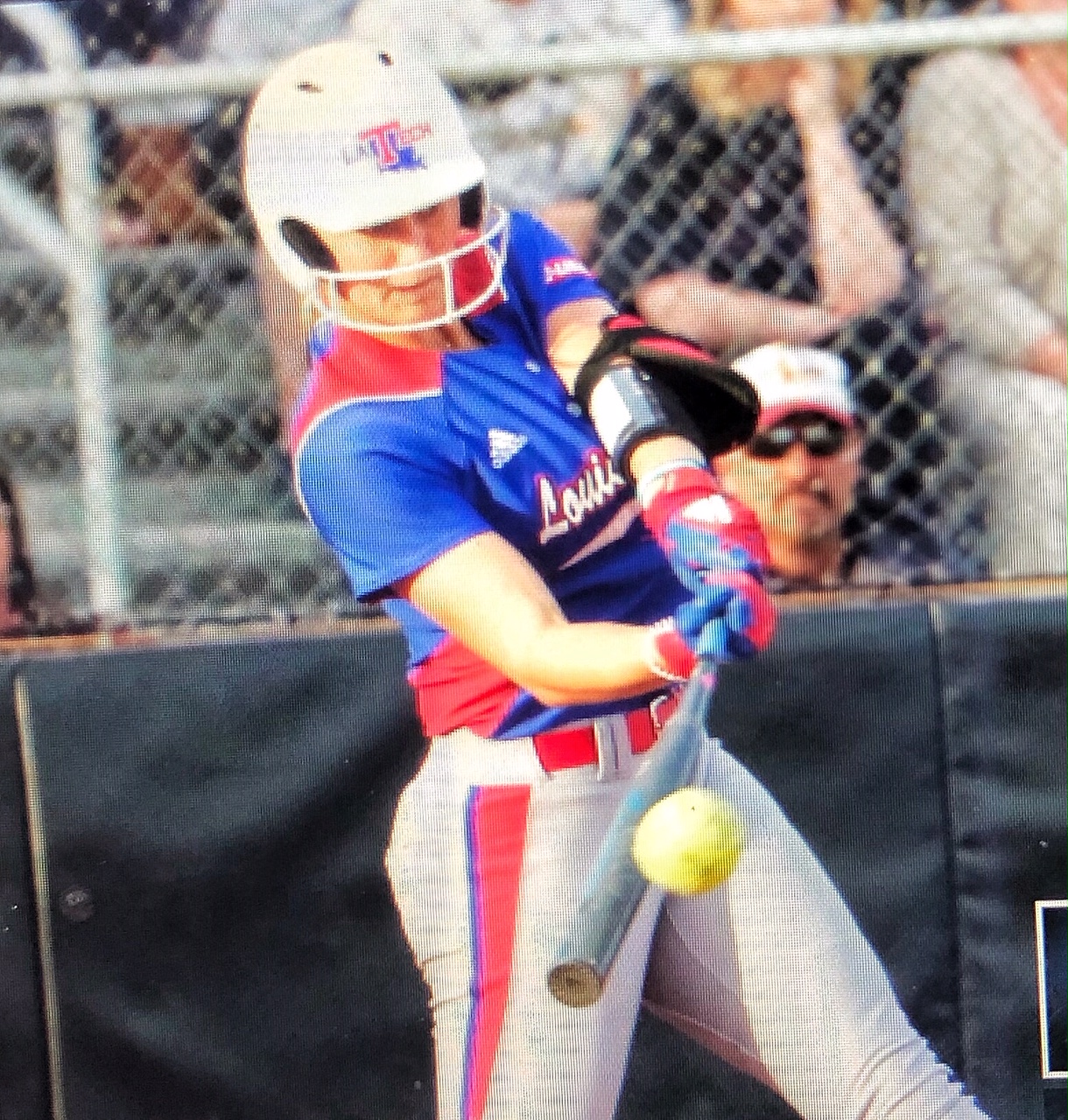 MONROE, La. – Mary Terral's three-run home run highlighted a 14-hit night and propelled Louisiana Tech to a 10-5 win over ULM Wednesday night at ULM Softball Complex.
Tech (23-9) scored three runs in the second, three runs in the fifth and four runs in the seventh in the first meeting of the season against the Warhawks (4-27).
Preslee Gallaway and Krystal De La Cruz combined to allow only four hits – three coming in the first two innings – while combining for eight strikeouts in the win.
ULM jumped out to an early 3-0 lead on a three-run home run by Bailey Thibodeaux off the left field foul pole in the bottom of the first inning.
Terral answered in the top of the second inning for Tech. Zoe Hicks doubled off the top of the wall in right centerfield and Marilyn Rizzato walked two outs later. Terral then blasted a deep shot over the centerfield fence off ULM starter Murphy Williams, tying the game at 3-3.
After allowing three runs on three hits in the first two innings, Gallaway settled down and retired the final seven batters she faced before giving way to Krystal De La Cruz in the fifth inning.
Tech took its first lead of the game in the top of the fifth inning. Berkley Calapp, Kimmie Atienza and Morgan Turkoly singled to load the bases with no outs. Jazlyn Crowder then drove Calapp home on a sacrifice fly to right field. Hicks followed with an RBI ground out as Tech upped its lead to 5-3. Turkoly finished the scoring in the frame on an error by the ULM shortstop.
ULM answered in the bottom of the fifth. A one-out walk and double put runners on second and third before De La Cruz recorded a strikeout. Tech appeared to be out of the inning but two errors on a ground ball allowed two runs to score as ULM closed the gap to 6-5.
Tech added four insurance runs on five hits in the top of the seventh inning as Crowder, Lindsay Edwards and Bayli Simon recorded RBI hits while Marilyn Rizzato registered an RBI groundout.
Gallaway (9-6) picked up the win, allowing three runs on three hits and three walks while striking out three. De La Cruz (2) recorded the save, allowing two runs – zero earned – on one hit and two walks with five strikeouts over the final 3.0 innings.
Atienza (3-4, 2 runs), Turkoly (2-4, 2 runs, SB), Crowder (2-3, run, RBI), Hicks (1-3, run, RBI), Edwards (1-4, run, RBI, SB), Simon (2-4, RBI, SB), Rizzato (run, RBI), Terral (2-4, run, 3 RBI) and Calapp (1-3, run) led Tech offensively.
The Lady Techsters return to action this weekend in a three-game series at UTSA.