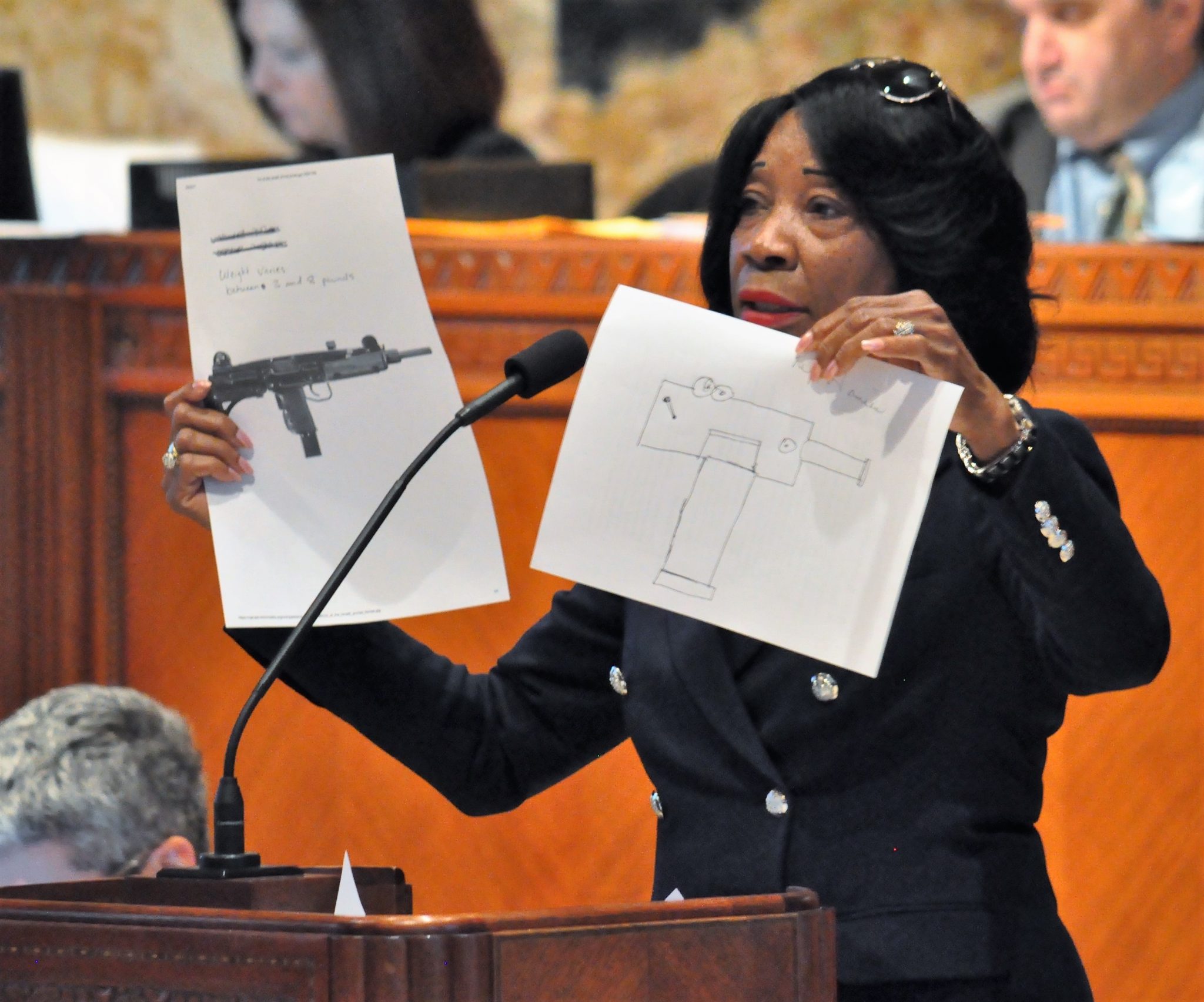 BATON ROUGE — The Louisiana House of Representatives killed a bill, 59-21, Thursday that would have prevented certain Louisiana children from coming in physical contact with a fully automatic gun.
House Bill 67, which made it through committee on a 7-6 vote last week, also sought to criminalize "giving, selling, donating, providing, lending, delivering or otherwise transferring" a fully automatic gun to a child 12 or younger.
Rep. Barbara Norton, D-Shreveport, said she sponsored the bill in light of the 2014 death of Charles Vacca, who was accidentally shot and killed by a 9-year-old girl at a White Hills, Ariz., shooting range while he was teaching her how to use an Uzi submachine gun.
"My bill…would save children's lives," she said.
Rep. Kirk Talbot, R-River Ridge, and other legislators peppered Norton with technical question, such as what distinguishes a fully automatic gun from other weapons. Norton was working with an attorney on the floor to tighten her bill's definition of "automatic gun."
Talbot and Rep. Blake Miguez, R-Erath, were curious as to how many Louisianans currently own a fully automatic gun. Norton said she did not know.
Questions arose about paintball guns, or guns a child inherited from a family member. Norton, with help from Rep. Katrina Jackson, D-New Orleans, said her bill would not have affected paintball gun owners and that inherited guns are protected as long as the child doesn't hold it until he or she is 13.
"Many times in this chamber, we take things for granted. It seems like a real game today," Norton said, airing some complaints about the questions she received. "If this was your child, this wouldn't be a game."
Rep. Steve Pylant, R-Winnsboro, a former Franklin Parish sheriff, broadened the original bill's reach in committee by changing Uzi submachine gun to any fully automatic gun.
Norton, who acknowledged being a gun owner, told the House Thursday that while giving a child a gun would qualify as child endangerment, she does not think there is a specific law protecting children from incidents such as the one in Arizona.