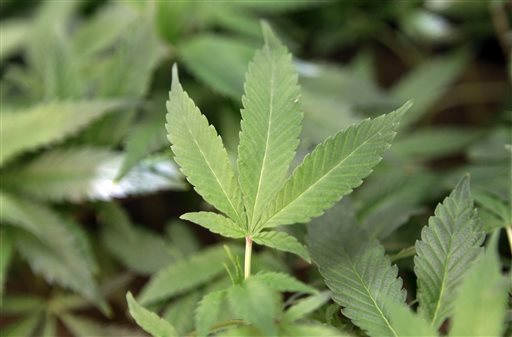 BATON ROUGE — State senators agreed Monday to lessen Louisiana's penalties for marijuana possession, to remove provisions that allow people to be jailed up to 20 years for repeatedly getting caught with small amounts of pot.
The proposal by Sen. J.P. Morrell, D-New Orleans, was sent to the House for consideration with a 27-12 vote of the Senate. The House so far has agreed to a more modest bill to shrink pot penalties.
Morrell worked with the sheriffs association and the district attorneys association on his proposed changes. While neither group backed Morrell's bill, they also didn't object, a point repeatedly noted during debate.
"Everyone is comfortable with this bill moving forward," Morrell said.
Under current law, a person caught with marijuana faces a misdemeanor sentence of up to six months in jail. A second offense is a felony carrying a sentence of up to eight years in prison, and someone convicted for a third offense can be locked up for 20 years.
Critics of current laws say such tough sentences for someone who wasn't selling or distributing the drug are out of step with criminal laws in other states. They say Louisiana locks up too many people for a minor offense and those sentences cost the state millions of dollars it can't afford in prison costs.
Morrell said the change he proposes "still accomplishes the purpose of being a deterrent, but it's done in a way that's humane."
Under Morrell's bill, someone caught with less than 14 grams of marijuana would face up to 15 days in jail and up to six months if caught with less than 2.5 pounds but more than 14 grams. A second offense conviction would drop to a misdemeanor with a sentence of no more than six months.
But if someone gets caught on a second offense — and it's been more than two years since the first conviction — that again would be treated like a first offense. A repeat offender could only tap into that so-called "cleansing period" once.
By conviction on a third offense of marijuana possession, a felony charge would kick in, carrying a smaller penalty than in current law, however, of up to two years in prison. The maximum penalty on later offenses would drop from 20 years in prison to eight years.
As a point of compromise with the sheriffs and district attorneys, Morrell's bill would create a new felony possession charge carrying a minimum sentence of two years in prison and a maximum up to 10 years for anyone caught with more than 2.5 pounds and less than 60 pounds of marijuana. For 60 pounds or more, other laws cover the crime.
Though no one spoke in direct opposition to the proposal, Sen. Gerald Long, who voted against the bill, said he's heard from some law enforcement officials who don't agree with the changes.
"There doesn't seem to be a consensus from sheriffs on this," said Long, R-Winnfield.