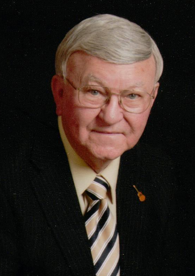 Heaven is filled with the sounds of a strumming guitar. God called Bobby home on December 11, 2020. Bobby had a lifelong love of music and has left a legacy with his past students. He began teaching in 1965 and taught 420 students up until this past November. Bobby felt his teaching was an opportunity to not only provide instruction but also pass on life lessons sharing his faith in Christ.
Bobby graduated from Louisiana Tech in 1957 and began his career as a civil engineer with the Louisiana Department of Transportation. He was a devoted Christian and loved his family dearly.
Bobby was preceded in death by his parents, Douglas and Marie Moorehead. Left to cherish his memory is his loving wife of 35 years, Sandra Moorehead; his brother, James Moorehead (Linda); children, Terri Culpepper (James), Pam McCalister (Scott), and Bob Moorehead (Judy). Stepchildren, Stephanie Hays, Amy Lemmons (Steve), Melissa Lingenfelter (Steven). Grandchildren, Jennifer Lee (Jeff), Faith Culpepper (Chris), Kelly Chandler (Clint), Daniel and Hayden McCalister, Madison Auster (Chris), Matthew Moorehead, Megan Rambin (Zachary), Gabrielle Headrick, Olivia Headrick, Caitlyn Maddox (Drew), Dakota Capps, Evan Capps (Haley), Madeline Capps, Alora and Elijah Lingenfelter; fourteen great-grandchildren, and several nieces, nephews, and cousins.
Funeral services for Bobby R. Moorehead will be held Monday, December 14, 2020 at 3:00 p.m. at First Baptist Church Minden with Rev. Leland Crawford officiating. Interment will follow at Minden Cemetery in Minden, Louisiana under the direction of Rose-Neath Funeral Home in Minden. The family will receive friends Monday from 1:00 p.m. until service time at First Baptist.
Pallbearers will be James Culpepper, Scott McCalister, Matthew Moorehead, Hayden McCalister, Nolan Garms, and Zachary Rambin.
Honorary pallbearer will be James Moorehead.
In lieu of flowers donations can be made to UCAP or the music ministry at First Baptist Church.
Rose-Neath Funeral Home
211 Murrell Street
Minden, Louisiana 71055
(318) 377-3412