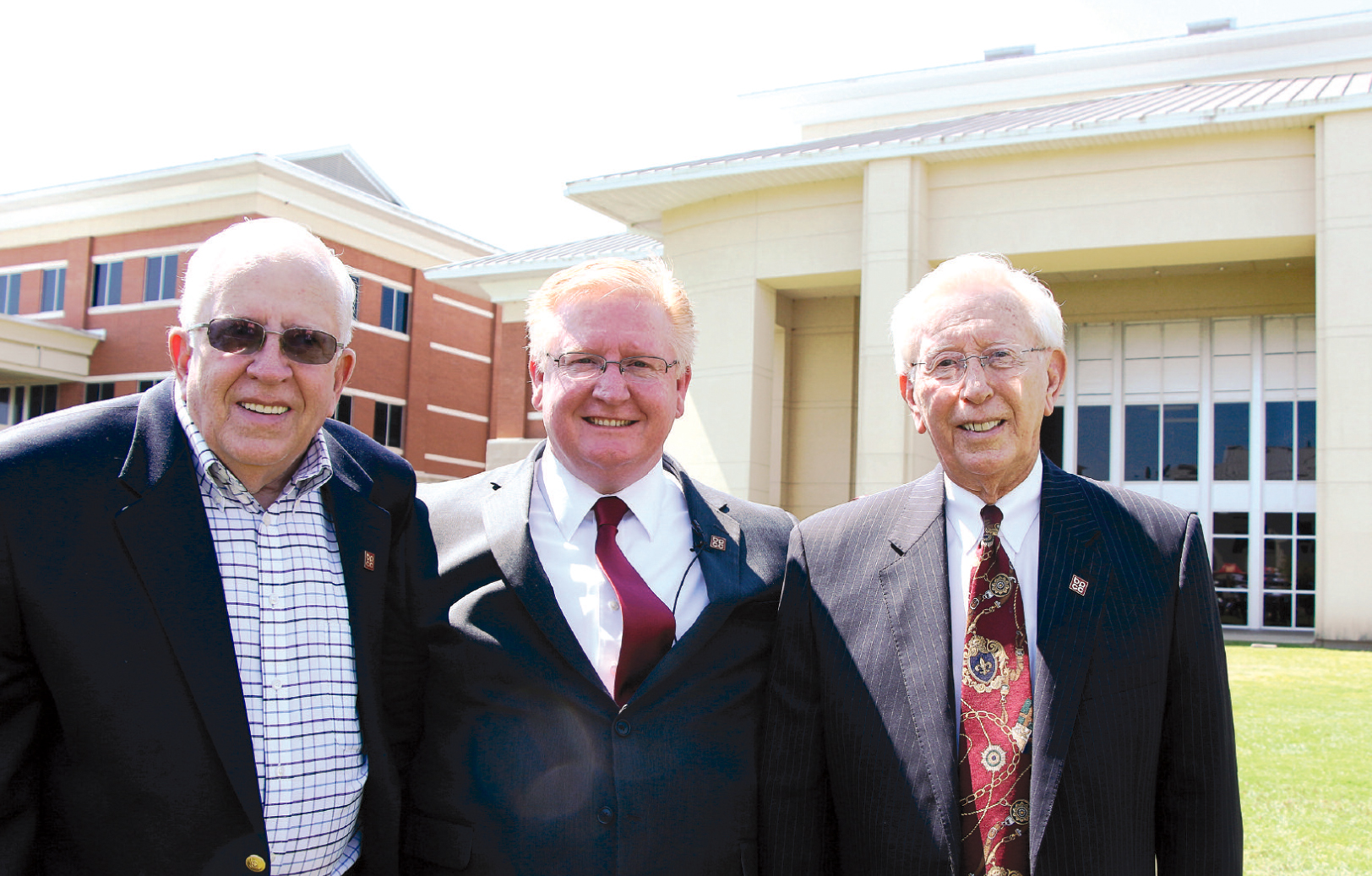 BOSSIER CITY — Five decades ago, there was a vision to create a higher education institute in Bossier.
Today, Bossier Parish Community College is a beacon of hope and opportunity for all who walk through its doors. In honor of the school's 50th birthday, BPCC threw a campus-wide party to honor its past and celebrate what's to come in its future.
But what does 50 years of service look like? Chancellor Dr. Rick Bateman said BPCC is adaptive, broad minded, confident and determined to be exactly what Louisiana needs it to be.
"BPCC at 50 is in great shape," he said. "The future is full of amazing potential."
It's been a long road to get to where BPCC is today. The College held classes for the first time during the fall of 1967 with 101 students and a faculty of five full-time and three part-time instructors. In 1973, the school was named Bossier Parish Community College.
The entire college moved to its new $55 million campus on Hwy. 80 in 2004 and a grand opening was held in Feb. 2005.
Former chancellors Jim Conerly (1988-1994) and Tom Carleton (1994-2009) were among those honored at the 50th year celebration.
Carleton (1994-2009) said the biggest task of his tenure (and his life) was building a campus. "Nobody thought we could do it, but I got every legislator I could get my hands on and the governor and we got this thing built," Carleton said. "The
community was shocked at what we built here. Everybody worked hard on this campus and that's what you see today."
University of Louisiana System President Dr. Jim Henderson, who served as chancellor from 2009 to 2014, said BPCC's impact on the city of Bossier and the regional economy is immeasurable. "Over the past 50 years, the faculty and staff at BPCC have empowered countless students to seize control of their futures," Henderson said. "My heart is filled with gratitude for the many lessons I learned and blessings I received from the amazing team that is BPCC."
BPCC's transformation through the years is almost unbelievable, but it's that founding vision that keeps it going today.
"What motivates us is honoring the vision of BPCC, which was entrusted to us by those that came before us and paved the way," Bateman said. "We embrace that vision and it drives us to become America's premier two year college."