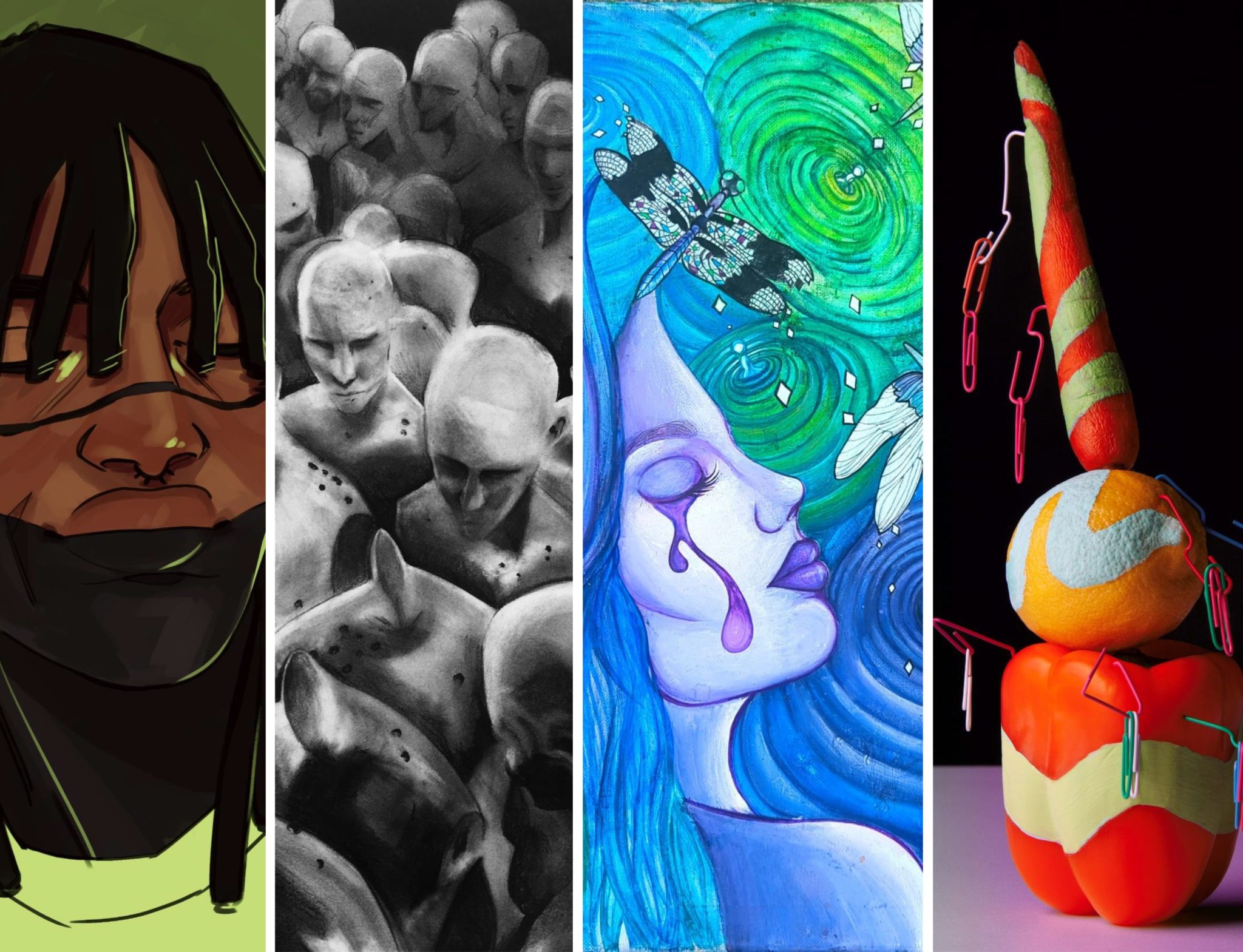 BPCC's Division of Arts, Humanities, and Social Sciences (AHSS) is excited to announce its new juried student art and literature exhibit for the spring semester.
Savoir Faire, Volume 65 is a celebration of different types of art and literary works created by BPCC's own talented students. Qualified jurors narrow down from hundreds of applicants who will be included in the exhibit and printed in the award-winning college art and literature magazine, created by faculty members Kelly McDade (Art) and Jonathan Brown (English).
Holly French-Hart, Provost/Vice Chancellor for Academic Affairs and Institutional Effectiveness at BPCC, wrote this year's foreword. In it she states, "This issue celebrates the authentic, true spirit of creativity of our students. It is important to have an outlet to express emotions and respond to events shaping the world around us. The artists in this issue have done just that." She also shares that she is "so proud of our student artists who are willing to make their private thoughts and perspectives public so that audiences can be touched and changed in a significant way."
The exhibit will be on display until May 10 in BPCC's Donna Service Gallery, located at BPCC's Bossier campus inside the John R. McConathy Administration Building (Building A, first floor). A reception will be held on Thursday, April 27, from 5-6:30pm in front of the Donna Service Gallery. The exhibit can be seen during regular business hours (Mondays – Fridays from 8:30am – 3:30pm).