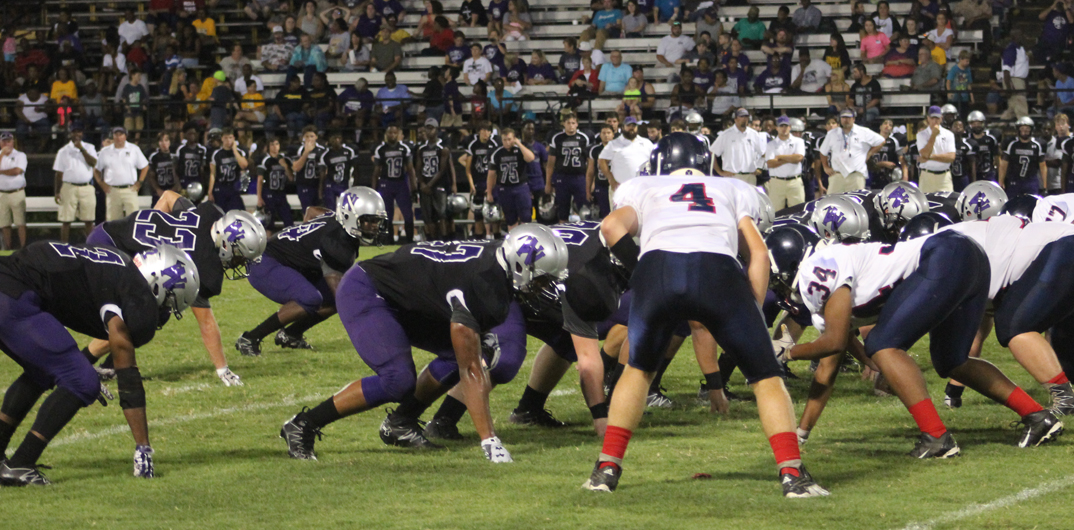 Just in case the North Webster Knights and Haynesville Golden Tornado didn't have enough motivation for wanting to beat one another, let's throw a trophy into the mix.
Friday night in Springhill, the atmosphere should be electric as Haynesville comes to town for a season opener now known as the "Hometown Throwdown."
The Knights and Tors have made a habit of starting the season against one another, and the past two seasons the teams have traded victories on the others' home field.
Last season the Knights put a whipping on the Class 1A power in Haynesville, 34-13.
North Webster head coach John Ware is a Haynesville graduate and knows all too well the Tors will be out for revenge when they step on the field at Baucum-Ferrar Stadium.
"We're getting into it right off the bat," Ware said. "There's no waiting around for a big game. Here it is, our first one."
Haynesville returns the majority of their team from last season's group that ended the year with a loss in the Mercedes-Benz Superdome.
"It's a good football team coming in and we know we're going to get their best," Ware said. "They're going to be mad. We put it on them pretty good last year. They don't handle that very well down there, I've been there and done that."
The Knights know what to expect from the Tors, and vice versa. Both teams will attempt to control the game on the ground and slip a pass over the top when the other least expects it. It's a script that's played out countless times.
"There won't be any surprises," Ware said. "They have a good quarterback, good running backs, good offensive and defensive lines. They're solid again; they'll compete with anybody in the state."
Haynesville is a tough team to prepare for with a scout team, unless you're coached by a former Tornado player and run a similar style.
"That's what we do to, so it's not that hard," Ware said. "We put our second team offense over there to give us a look and we can pretty much get into everything they do and run. It doesn't matter how well you know who you're going against though, because game speed is so much different than practice speed. We'll have to adjust to that right off the bat."
If the Knights are going to have a chance, they'll need to run the ball effectively, something they did in last year's contest.
The primary option for North Webster in that game, Devin White, now resides in Baton Rouge. It will be up to a new cast of characters to carry the load.
"It starts with the line," Ware said. "We have to get some movement in there. (Haynesville) is big. They have a couple players everyone is looking at, but if we stay on them and keep our feet moving and get the yards we can get. That's kind of what we do."
If the Knights have to throw to win, Ware feels confident in his senior QB Cameron Huff.
"I'm not afraid to do anything with him," Ware said. "He'll make some plays for us if we ask him to."
The Knights' veteran front seven, led by Jaylon Bonton and Rico Gonzalez, should have the final say in the game.
"I don't know if it's an advantage," Ware said of his veterans experience in facing the Tors. "It's going to be a dog fight. It's an individual war and a team war. Those guys know how to fight that for four quarters. They have 19 seniors and we're young in spots. It's going to come down to who makes the least mistakes. All I know is it's going to be one of the loudest games of the year. It's a true rivalry now since we won last year."