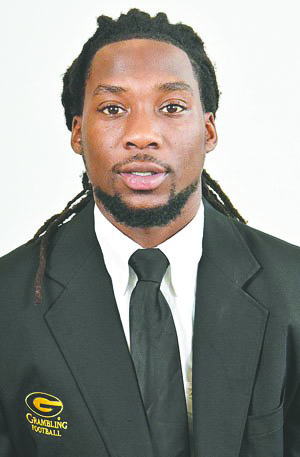 METAIRIE, La. (AP) — A teen has been killed, while a Grambling State University football player and third unnamed person have been injured in a shooting at a suburban New Orleans playground.
Jefferson Parish Sheriff's Office Capt. Jason Rivarde tells the News Star of Monroe that deputies found 19-year-old Keyon Clark dead Wednesday night when they arrived at Frank Lemon Playground in Metairie.
Clark's older brother, Grambling wide receiver Darrell "D.J." Clark, was hospitalized. A third unnamed person was also shot and hospitalized.
Darrell Clark's former high school coach, Jeremy Ledlow, tells WDSU-TV that the brothers were playing basketball when both were shot. Grambling tight ends coach Darrell Kitchen says Clark is expected to recover.
Both Clarks were standout high school wide receivers.