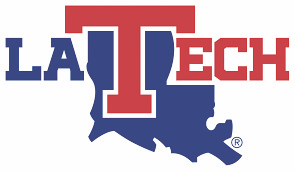 RUSTON — Louisiana Tech gets its toughest test of the season so far on Saturday as the Bulldogs travel to take on a North Carolina State team that defeated Clemson last weekend.
The Bulldogs are coming off a C-USA opening win over North Texas last weekend.
"I'm really proud of this team and what they were able to do in overcoming some adversity last week and being able to step up," said Tech head coach Skip Holz said Tuesday during his weekly press conference. "Some guys really stepped up and played a really quality game for us. Anytime you can get a conference win, you have to celebrate it. It wasn't always pretty. It wasn't perfect. There are a lot of things we'll need to improve on, but that doesn't diminish the outstanding performances by a lot of individuals."
Holtz knows his team will have to be at its best to hang with the Wolf Pack.
"They had a huge win last week against Clemson," Holtz said Tuesday during this weekly press conference. "When you look at this football team, the word solid comes to mind. They're just really solid in everything they're doing. They're playing with a lot of upperclassmen. A lot of guys have played. They have four guys that are tracking for career stats in NC State history. When you talk about their two receivers, their running back for average yards per carry, the punter, the place kicker, they have a lot of guys that have played a lot of football and that have really done a nice job for them. They have a really solid football team.
"Offensively, they're multiple. They do a lot of things. They have two running backs. One's averaging 6.5 yards per carry and one is averaging five. They have a couple wide receivers that are really playing outstanding. Their quarterback is a seasoned guy who was 3-0 last year and now with four games under his belt is really playing with confidence and doing some good things."
Holtz said the Wolf Pack's defense might be even tougher.
"The strength of this NC State team is defensively," Holtz said. "They have some great players on the defensive side of the ball. They have a very solid scheme in what they do. They're a 3-4 defense in what they do and they run it very, very well. They're very gap-sound in what they do and they're not giving up a lot of yards. They've given up right around 200 yards in three games and gave up 300 yards to Mississippi State. The only game they lost, they were minus-three in the turnover battle. When you look at it, it's going to be a tall order for us going to Raleigh, but it's one we're really excited about getting into this week, stepping back out of the conference, learning a little bit more about our football team and watching them compete on the road in a very loud, energetic stadium.
"It's a great challenge for us this week. After this week, we'll get into the open date and really have a time to look back and review the first five games and some things we have to do in the second half as we really get into the conference race."