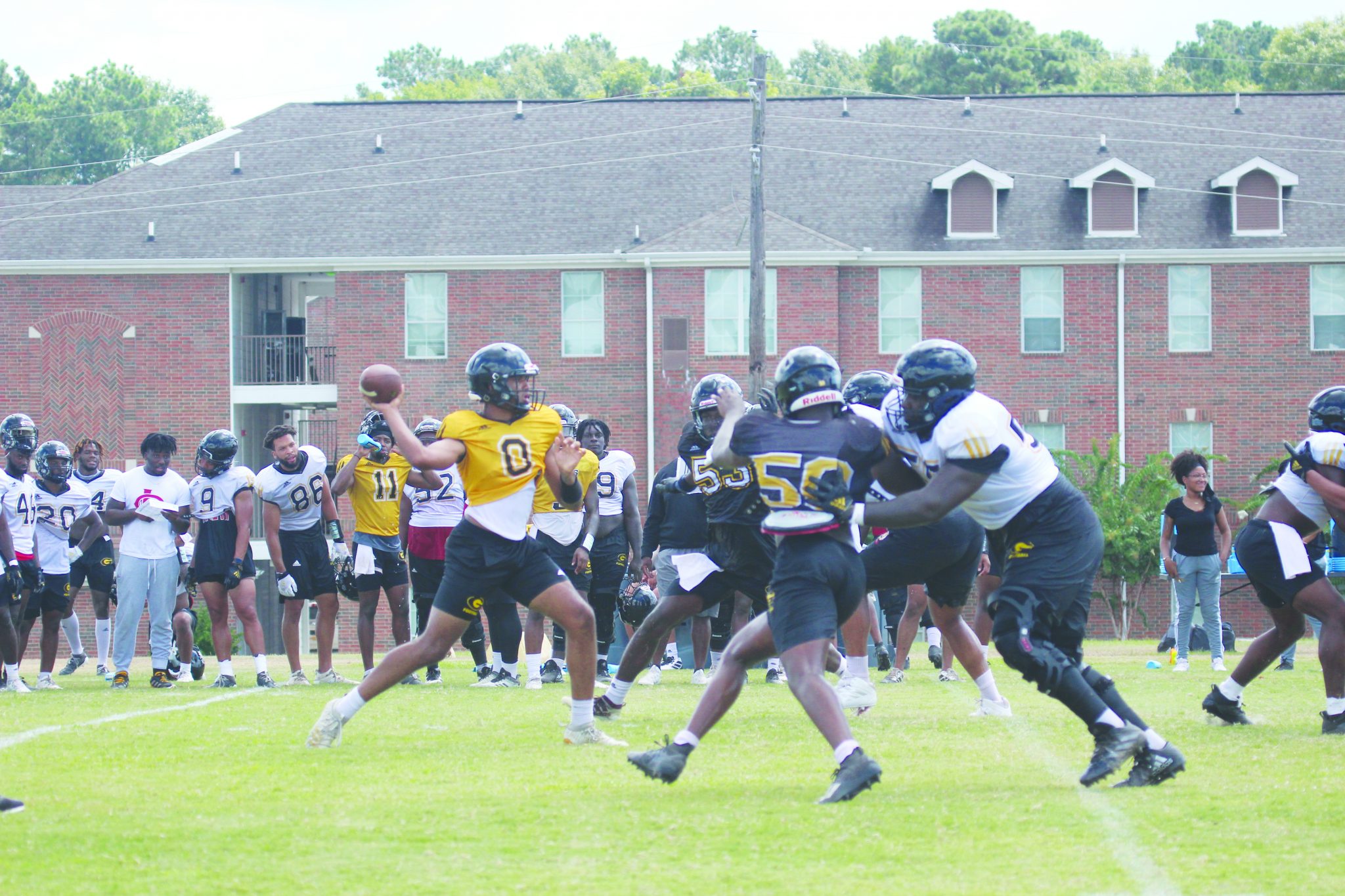 GRAMBLING —`Looking to spark an offense that has been anemic through the opening four games, the Grambling State Tigers will start true freshman Noah Bodden at quarterback this weekend.
Grambling (1-3 and 0-1 in the Southwestern Athletic Conference) will play host to Alabama A&M, the top-ranked team in Black College Football, at 2 p.m. Saturday at Eddie G. Robinson Stadium.
GSU head coach Broderick Fobbs looked to Bodden in last week's loss to Prairie View. The 6-4, 218-pound freshman connected on 3-of-11 passes for 24 yards in the Tigers' 24-10 loss to the Panthers.
Starter Elijah Walker hit on 11-of-23 attempts for 111 yards with one interception for GSU against the Panthers.
"We just didn't feel like that (Walker) was giving us the spark that we needed," Fobbs said of turning to Bodden last week. Elijah has had an opportunity from last season through the first two or three weeks this season, as well. We feel like it's been a struggle right now. We feel (Bodden) is the most confident thrower that we have. You saw it, and he came in, and he went right to it."
Fobbs feels the change is necessary for an GSU offense averaging only 112 yards per game so far, 266.7 yards fewer than the 409.0 allowed by the Alabama A&M defense.
"CJ has tremendous upside," Fobbs said. "He's learning the position more each day … he's one of our feature players. We want to make sure we get him the ball.
"It begins and ends with our quarterback position. We haven't played well at that position the last three or four years. We feel that we have a kid that has the opportunity to be a really good quarterback for us. You know that's one position that you just can't hide."
The Bulldogs, on average, are scoring 5.3 more points per game this year (36.0) than the Tigers are allowing (30.7).
Grambling's defense has allowed 363.7 yards per game this year, 102.3 yards fewer than the 466.0-yard average from the Bulldogs offense.
The Tigers have allowed opposing rushing attacks to gain 188.7 yards per game in 2021, compared to the 136.0 yards the Bulldogs offense has averaged on the ground.
Alabama A&M has turned the ball over four times this year, while the Tigers have two takeaways.
The Bulldogs will likely look to shut down GRSU's run game after having allowed opposing rushing attacks to average 192.0 yards per game in 2021 compared to the 81.7 yards the Tigers offense has averaged on the ground per contest.
The Tigers have turned the ball over three times this season, while the Bulldogs have four takeaways.