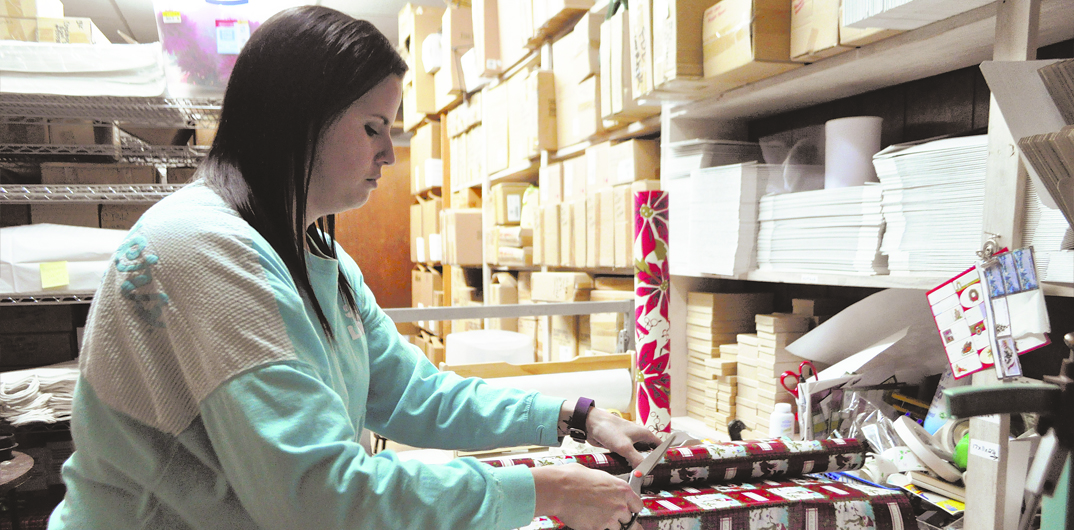 Local businesses are preparing for the rush of Christmas shoppers on Black Friday.
For Loye's Pharmacy and Gifts, Mitzi Madden says this is the first year they have had a Black Friday sale.
"We're not sure how it will go," she said. "Considering we put Christmas out early this year, I'm hoping it will draw people in."
Customers who shop at Loye's on Black Friday will be entered into a drawing to win a Christmas wreath, she said.
Mike Spillers, of Spillers Furniture and Appliance, says Black Friday is a big shopping day for them, better than average with the promotions they offer.
"It's probably not like it is for clothes and electronics and that kind of stuff, but it's an event," he said. "We have specials that pertain to that day only. We usually do pretty good on the day after Thanksgiving."
Some of the bigger items they sell are recliners, sofas and dining sets, he said.
Jimmy Williams, of Minden Athletic, says sales are above average on Black Friday, but they usually don't get a big influx of shoppers.
"Christmas is not a big deal for us," he said. "Everybody used to come out at 5 in the morning, and nobody hardly does that anymore."
As far as sales, he says they do better than average on the big day, although sales are down during the months of November and December.
"Our Christmas is baseball," he said. "That's when we do the majority of our business."
At Stage Stores, manager David Rico says they will be open two hours earlier on Thanksgiving Day.
"This is our fourth year in a row being open on Thanksgiving Day and we're expecting the biggest one yet," he said. "We're opening at 2 o'clock this year, which is two hours earlier than last year."