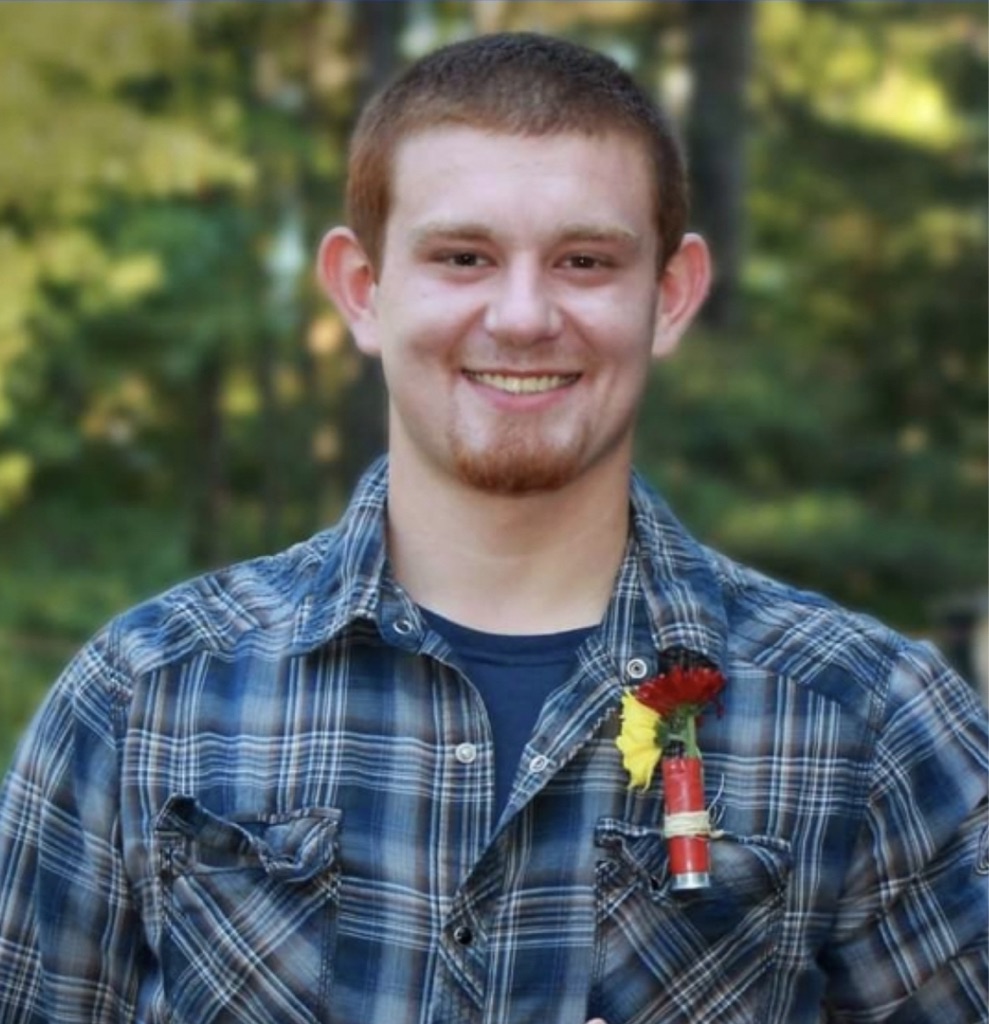 Caden Sterling Madden was born in Minden, Louisiana on July 21, 1992.  His life was sadly taken on October 15, 2021, near his home in Jena Louisiana.
Caden was born with beautiful auburn red hair, which gave clues to his energetic personality. Being the oldest of five, he loved being their big brother. He was always on the go, finding reasons to play and prank and laugh. He liked anything and everything, just loved being involved and able to add memories in his life with friends and family. He had a vibrant soul, and had a smile that could change your day. If there was a good time to be had, he was in the middle of it.
He moved a lot, lived in many states, and made friends along the way.  But his life changed once he saw his little girl Lyana come into this world.  His whole focus changed toward being the best father he could be. She made his life complete in ways he never expected.
Caden was preceded in death by: sisters Baily Rae Riley Madden and Sara Elizabeth Riley; uncle Sgt. Joshua B. Madden; great grandparents Simon and Dot Madden, and Dr. Thomas and Wilfred Richardson.
He is survived by his daughter, Lyana Marie Madden; his mother Jennifer Madden Black and stepfather Doug; his special family Keith Mosley, wife Amy and their children; his sister Ashlyn Benamati and his two brothers Gabriel and Jacob Benamati; stepbrother Phoenix Johnson, his wife Savannah and their children Holly and Waylon;  step-sister Sydney Black Mouser, her husband Jacob and their daughters Paisley and Presley; grandparents Jerry and Cindy Madden; uncle David Madden and aunt Megan and their sons Cooper and Tucker; uncle Kevin Madden; aunt Dani Smock Madden and her children Jaxon and Makinna, great Uncle Mike Madden and aunt Kathy; step-aunt Kim Black Whitlock and husband Jeff, their son Colby; step-uncle Brandon Watts.
Bonus family Aaron and Anna Goletz and their children.
He looked forward to a future with his daughter and his beloved Elizabeth Davis and her two daughters. His family greatly appreciates all the peace and happiness she brought to him in his life.
Special thanks to all his co-workers at Billy Wood Ford in Jena Louisiana.
Pall Bearers are Gabriel Benamati, Aaron Goletz, Jaxon Madden, Phoenix Johnson, Allen Mosley, Cody Procell, and Austin P. Anderson.  Honorary pallbearers are Jacob Benamati, Lance Mosley, and Jacob Mouser.
Visitation will be held in Minden Louisiana on Friday evening the 22nd from 6-8 pm in the First Baptist Church west chapel.  Graveside services will be at 3:30 pm at Gardens of Memory beside his sister Baily.
His family encourages in lieu of flowers to make a donation to his daughter's college fund via Rachael Moss or the gofundme account.