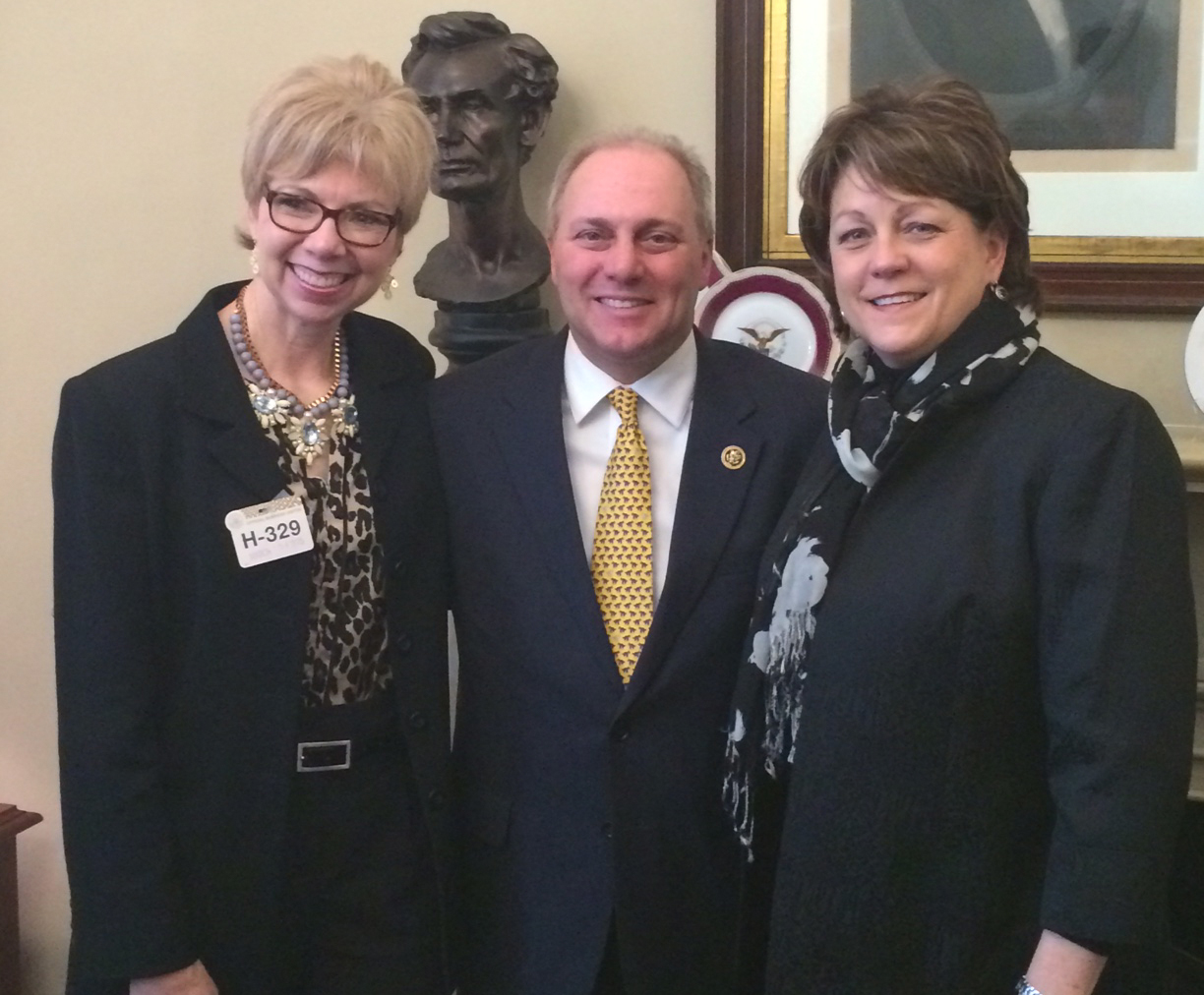 In the first week of March, Minden-South Webster Chamber members made a trip to Washington D.C. to push for federal involvement in finding a safe disposal alternative to the open tray burn of nearly 16 million pounds of M6 propellant and clean burning igniters at Camp Minden.
Jerri de Pingre', president and CEO of the Minden chamber, traveled with the Shreveport and Bossier chambers of commerce to Washington where they met with Louisiana's delegation and delegates from Texas and Arkansas. Last year, de Pingre' submitted an issue asking the U.S. Army to take responsibility for what is going on at Camp Minden, to come to the table, to spend the money and get it cleaned up.
"It was shortly after that trip that things really started moving," she said. "We went back up there in June and (then) Sen. (Mary) Landrieu got the Army to the table. There was a group of us around that table, and it's kind of what brought us up to where we are now."
This year, de Pingre' submitted a second issue – this time asking the Army, the Environmental Protection Agency and the Louisiana Department of Environmental Quality to get back together and rewrite the request for proposal so the propellant gets cleaned up safely.
"We have about 15 minutes with each lawmaker," de Pingre' explained. "We split into two groups so we cover more area that way. I took point on the Camp Minden issue. Lisa Johnson, president of the Bossier chamber, took point on Camp Minden with her group. So, it was probably spread across 10 different elected officials."
She says they met with several different lawmakers from Louisiana, Texas and Arkansas.
"Some people talked about Barksdale, some people talked about the Port, issues of debt; I talked about Camp Minden," she said. "Hopefully it's going to make a difference."
In the course of their marathon meetings with the delegates, de Pingre' learned that Sen. Bill Cassidy will be training staff in Shreveport, and it gave her the idea to have him tour Camp Minden while he is here.
"Camp Minden is on board and I'm just waiting to hear back from Sen. Cassidy's office," she said.
One of the best things to come out of the trip is Camp Minden has been added to the list of items to be discussed at an EPA meeting set in the nation's capitol, de Pingre' says.
"They're talking about the air quality requirements and they're trying to drop from 70 parts per billion," she said. "Lisa Johnson told them about Camp Minden and a large part of it is an EPA issue. This is huge. The chamber signed resolutions – more than one – requesting them to take another look at it and give us an alternative to the open tray burn."
Resolutions have been sent to the EPA and the dialogue committee to show the chamber's support.
David Gray, with EPA Region 6, says the agency is seeking comment on levels for the health standard as low as 60 parts per billion.
"According to EPA's analysis, strengthening the ozone standard to a range of 65 to 70 ppb will provide significantly better protection for children, preventing 320,000 to 960,000 asthma attacks and from 330,000 to 1 million missed school days," he said. "Strengthening the standard to a range of 70 to 65 ppb would better protect both children and adults by preventing more than 750 to 4,300 premature deaths; 1,400 to 4,300 asthma-related emergency room visits; and 65,000 to 180,000 missed workdays."
The reason this was the biggest issue, de Pingre' says, is because the person who brought it up is not from Louisiana.
"So that underscores the fact that people from all around the region are concerned about it – not just Webster Parish, not just north Louisiana," she said. "This is south Arkansas. They understand that on any given day that an open tray burn, with a breeze blowing, that stuff's going up to south Arkansas, too."