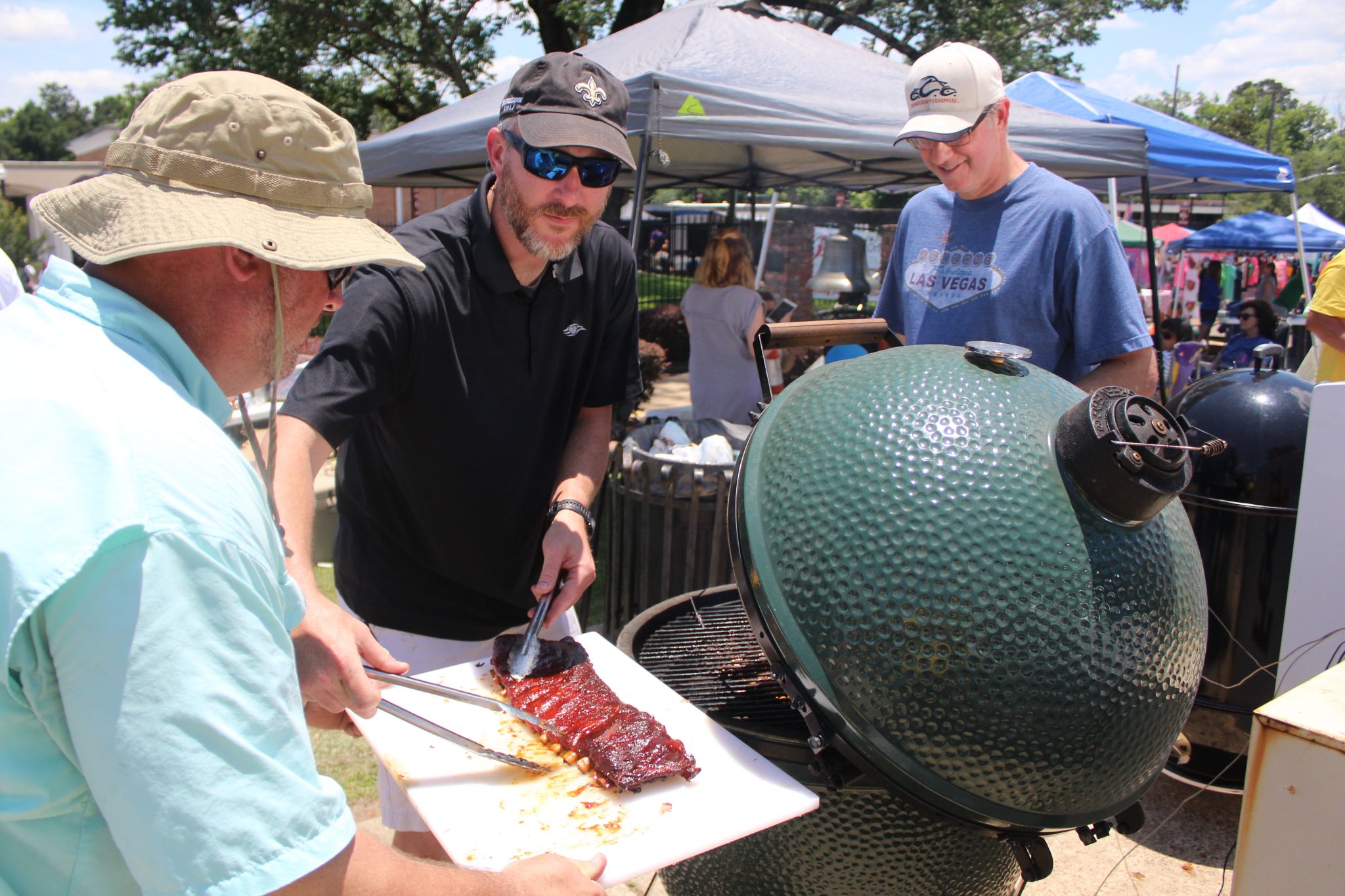 Annual barbecue competition is less than one month away
Minden's third annual Grilling on Main is less than a month away, and Main Street President Terry Gardner said the Main Street Board of Directors is working hard to make sure everything is ready for the biggest event yet.
"We've got all our sponsors lined up, over 60 businesses this year," Gardner said. "We've got food vendors and craft vendors lined up as well. This is Minden's premiere event, so we want the whole family to come out."
Grilling on Main, scheduled for June 8-9, is headlined by the BBQ Cook-Off which this year features a $7500 payout spread across the top eight cooks. There is also a $500 prize for the "people's choice" winner, as well as cash prizes specifically for the best cooks from Webster Parish.
"I think it's going to be really big and get more people in the parish to participate," Gardner said.
Tasting tickets will go on sale at 10:30 a.m. Saturday for $5.00.
Attendees not participating in the cook-off will still have plenty to do. A large cornhole tournament of up to 50 teams will take place Friday evening. Unlike last year, the cornhole tournament also has payouts, with the first place team collecting $500.
Food and craft vendors will be lining the streets both days starting at 10 a.m., and Krewe des Ambassadeurs will have a beer garden open at 4 p.m. Friday and 10 a.m. Saturday.
"We'll have a spectacular firework display Friday night," Gardner said. "[This event] brings our whole community together. We work together, so this is something where we can all play together. Between bouncy houses and cornhole, there's things for children and adults. This is something we think brings people to our downtown area, brings tourism dollars to town."
The Dusty Rose Band will play in the Capital One Parking lot at 6 p.m. the first night, and the Dorcheat Bottom Band will grace the stage on Pearl Street starting at noon that Saturday.
Title sponsor for the cook-off is B1 Bank, and title sponsor for the cornhole tournament is Gibsland Bank & Trust.
Other top tier sponsors include Minden Medical Center, Minden's Finest Storage, Minden Press-Herald, Fibrebond, Coca Cola Bottling Co. of Minden, Mike's Hometown Spirits, Republic Services, and IMA, Inc.
"We pull from a three-state area, so you never know what executive is going to be here during Grilling on Main and decide to locate their business here," Gardner said. "So we want to have our best foot forward that weekend. It's a good way to bring the family together and have some family fun."