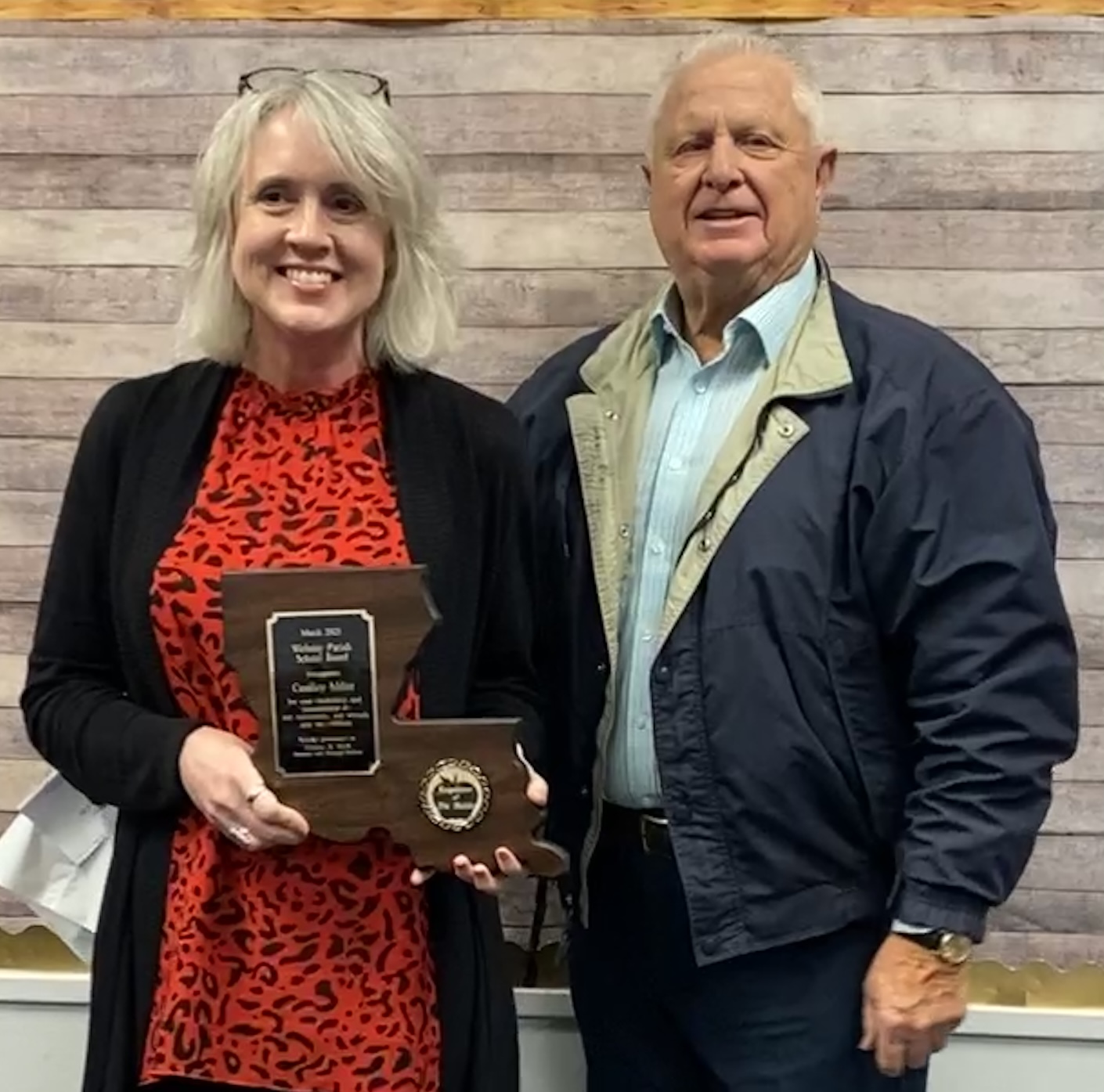 During the March meeting of the Webster Parish School Board, Candice Miller was presented with the Employee of the Month award by Rodney Taylor of Taylor and Sons.
Miller works as a Special Education Facilitator for the district, and her recommendation letter read as follows:
"I cannot say enough about how hard she works at her job. She has been absolutely amazing to work with this year. She is infinitely patient with me and all the other folks she supervises. She's always available to answer questions including after hours. I could show you dozens of texts where she has helped me in the evenings when I was doing paperwork. She's always been able to handle all sorts of unexpected obstacles with the implementation of the SCR software from the state. She and the other special ed supervisors have been working practically around the clock to meet the deadlines, and she never complains. She just keeps working harder."
Congratulations, Ms. Miller.
The next meeting of the Webster Parish School Board will be April 3 at 6 PM. The public is welcome to attend.