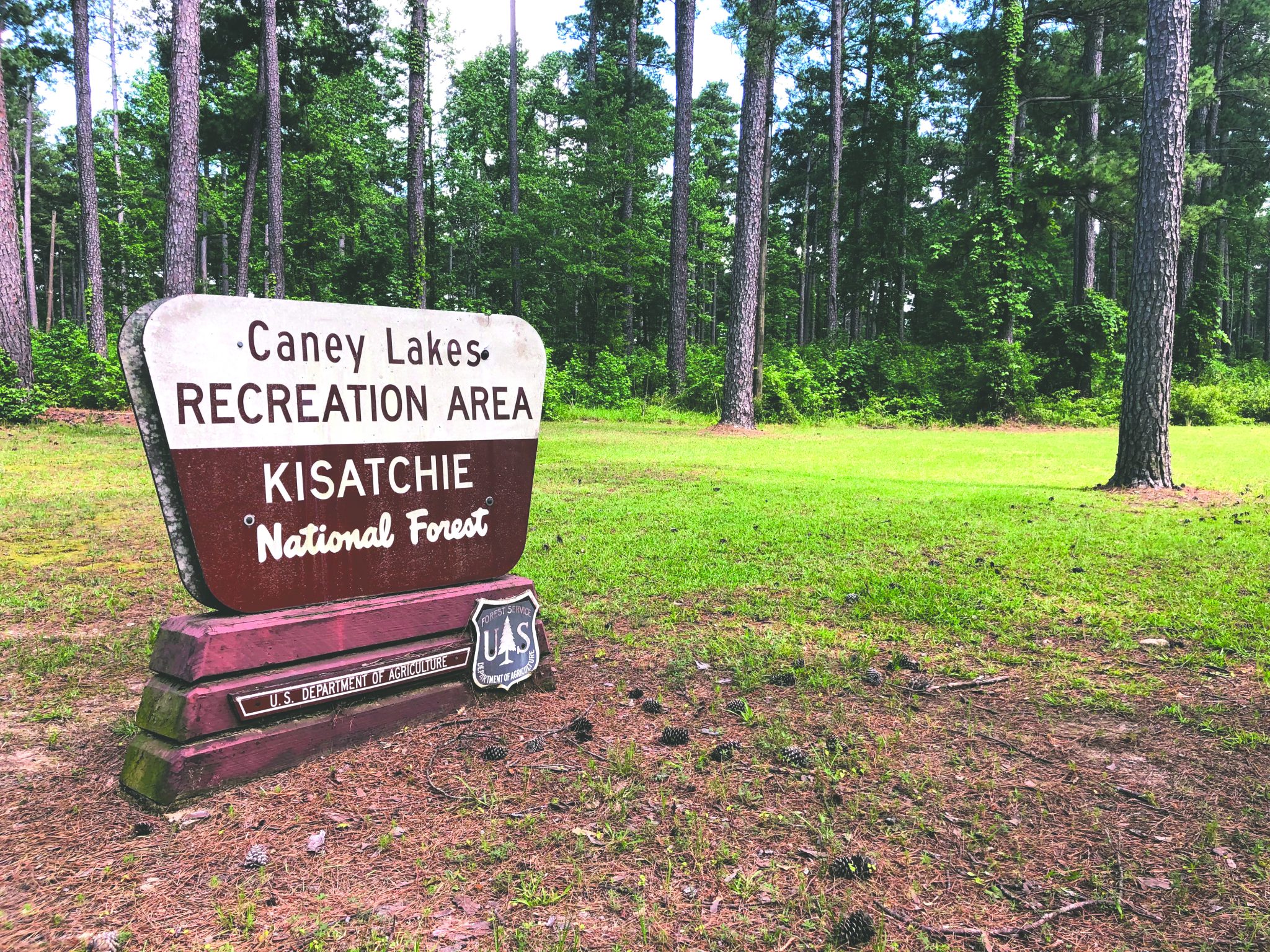 Caney Lakes Recreation Areas will open back up for the 2019 Summer season Friday, May 24, according to a press release.
The facilities available there will include a beach, a volleyball court, a boat launch, and camping areas. The Caney Lakes campground will fully accommodate motor homes including water and electrical hookups.
The day use entrance will open at 6 a.m. And closes at 8 p.m.
To accomodate fisherman and other lake users, the entrance gate from Methodist Camp Road will be open at all times and the recreation permit will be required.
Guests planning on participating in any day use activities, including fishing, will need to pay a fee of $5. The permit is valid for other passengers, not to exceed six people.
Camping fees will be $25 for the Beaver Dam Campground. Seasonal day use permits are available at $30 or $15 with the America the Beautiful Senior Pass and are valid for an unlimited number of visits during the current recreational season. Seasonal permits are valid for the purchaser and other passengers, not to exceed six people per vehicle.
Eighty five percent of these fees are returned to Kisatchie National Forest to maintain and improve recreational facilities.
Only certified aid dogs are allowed in the swimming and ski areas. Only dogs on a leash are permitted in the recreation area.
Alcoholic beverages are not allowed in the Day Use Area at Caney Lakes Recreation Area which includes the Swim Area, Ski Beach Area, and the Group Use Area.
"We look forward to serving you at Caney Lakes and other Kisatchie National Forest facilities. Have a great time on your visit to Kisatchie National Forest" the press release stated.
Lake Bistineau will also be open this Summer from 8:00 a.m. to 9 p.m., 10 p.m. on Fridays and Saturdays. The entrance station hours are 8 a.m. to 5 p.m., 10 p.m. on Fridays and Saturdays. The entrance fees are $3 a person and free to seniors (62 and older) and children (3 or younger).
Lake Bistineau offers a variety of outdoor activities, including hiking and biking trails, playgrounds, camping, two boat launches, cabins, and fishing. Along the lake are many sites equipped with tables, grills, and nearby restrooms. There are also picnic pavilions available for large groups.
For more information about Caney Lakes, contact the Caney Ranger District Office at (318) 927-2061. For more information about Lake Bistineau, call 318-745-3503.