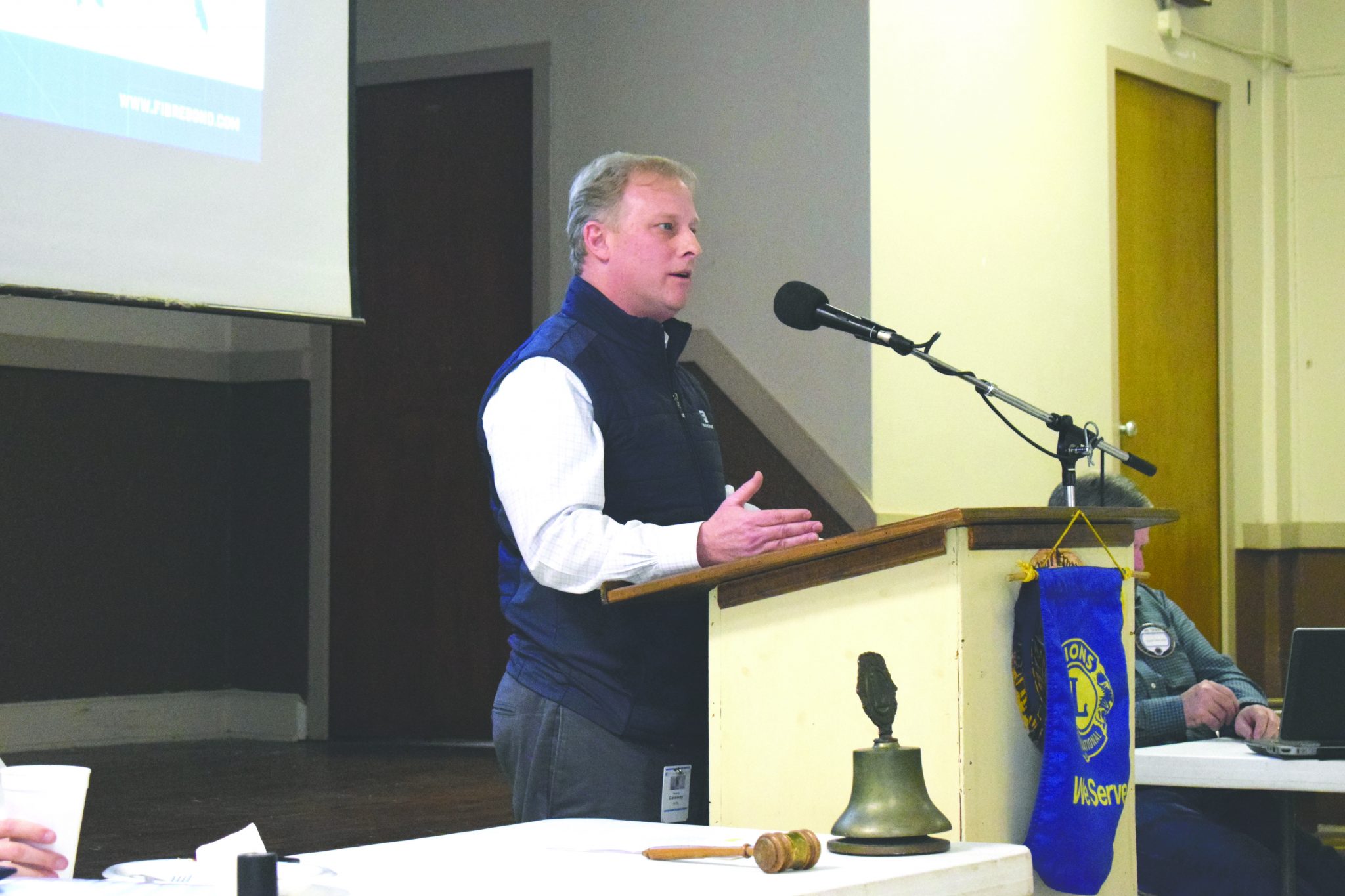 Fibrebond Vice President/CFO Patrick Caraway was the guest speaker at the Lion's Club meeting on Thursday. He used the opportunity to talk about Fibrebond, its history, and its place in Minden.
"We have over 200 employees that have been with Fibrebond for over 10 years. In the industries that I've worked in my life, you just don't see people stay around that long. The Walkers have really done a good job of making this a family business. I think the people that work for Fibrebond feel like they're part of a family," said Caraway.
"By being a family business, we can do things because we think it's the right thing to do. Sometimes that has to do with our employees, and sometimes that has to do with our customers."
Fibrebond is a business that specializes in manufacturing complex engineered-to-order products such as power distribution centers, Genset, and data centers. To explain one of them, data centers are the things that store data whenever you save something in a "cloud" such as Google Drive or iCloud.
"A lot of our customers now are Google, Facebook, Microsoft. The biggest companies in the world are buying products that are made here in north Louisiana, and I think that's something to be proud of," said Caraway.
Caraway also gave the reasoning behind why Minden was such an ideal location for their business to be. "What we can do is we almost work as a construction company that is in a manufacturing environment," said Caraway.
"We can build a product inside, in a manufacturing environment that's quality controlled. All these days we've had rain, all of these other sites wouldn't be doing anything, they'd be sitting at home. We can keep building, so we can maintain our customer's schedules"
He also took the time to showcase some of the economic benefits that Fibrebond provides to the area. He even stated that in 2019, Fibrebond spent a total of roughly $5.5 million with vendors in Minden. He also said that this is even better, because the money they're injecting into the local economy is coming from other states.
"Only 2.69% of our revenue was from Louisiana sources. You may ask why that's important, but it's actually very important. What this means is that most of our revenue, we've brought in from other states. We've used it to pay people here. We've used it to pay vendors here. It's bringing in money from Washington, Virginia, and all these other states where we ship products and puts that money into Louisiana."