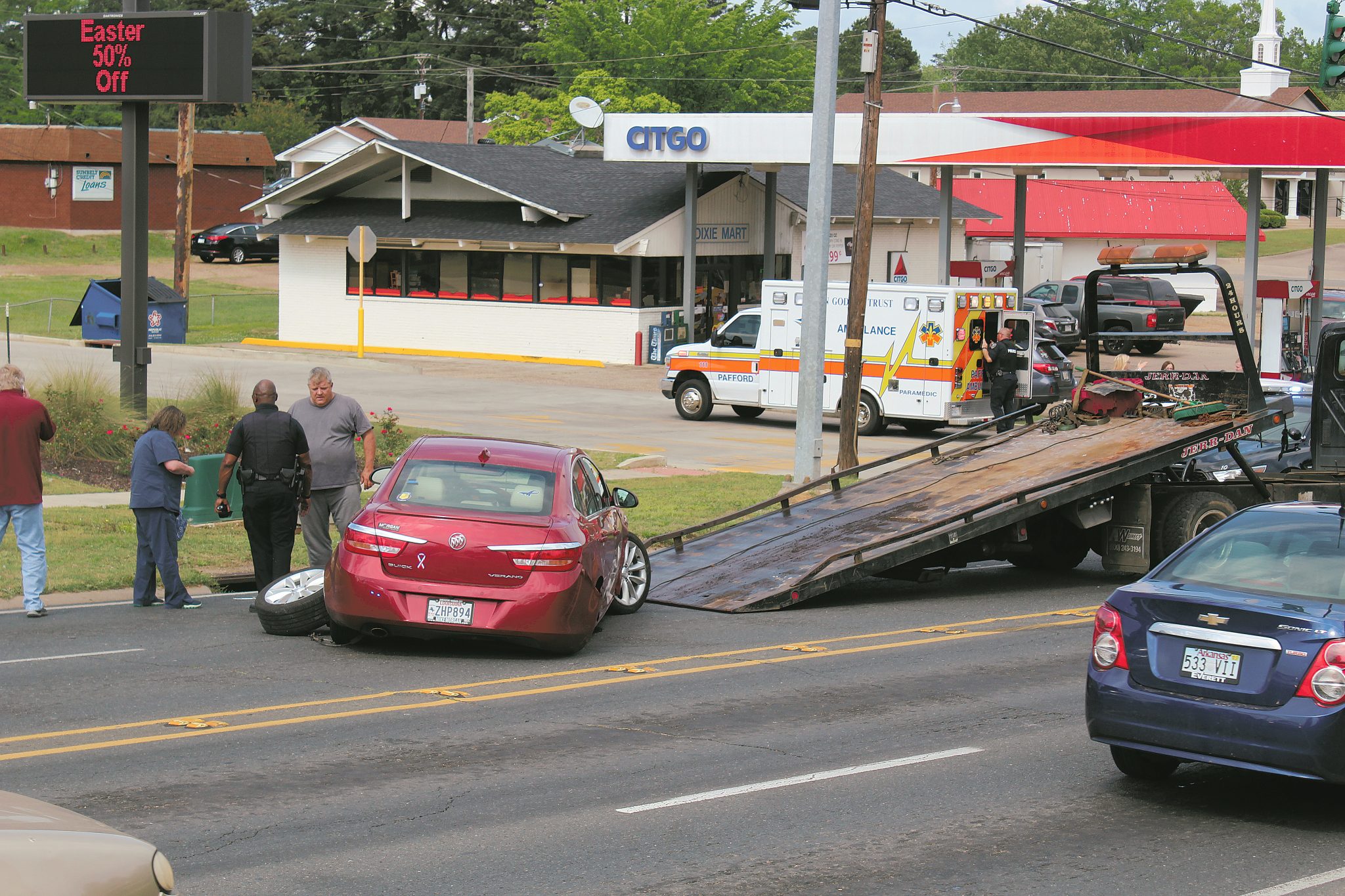 A Monday afternoon car crash on Homer and Fincher Roads sent one to the hospital with possible injuries.
Minden Police say Phyllis Sunderland, 58, of Princeton was headed west on Homer Road in the right lane, and Peggy Jones, 82, of Minden, was turning off Fincher Road to make a left turn onto Homer Road. Police said both drivers said the traffic signal was green.
Both vehicles sustained severe damage but no citations were issued. The wreck had Homer Road blocked for about 30 minutes.