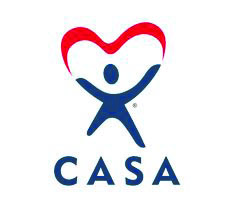 CASA, or Court Appointed Special Advocates present The Light of Hope Ceremony that will occur today at 5:30 p.m. at Jacqueline park Gazebo in downtown Minden.
"I encourage everyone to attend to support child abuse awareness and prevention month," said Amber Bradford,CASA Supervisor.
Mayor Terry Gardner will be in attendance and set a proclamation for April as being child abuse awareness month in Minden. Bradford will be the speaker at the event. The Richardson Roadrunner Show Choir will be performing.
This ceremony is to honor the 16 children who died in Louisiana last year as a result of abuse and neglect.
"Please come and show your support and wear blue," Bradford said. If you'd like to make a difference in the lives of abuse and neglected children please contact Amber Bradford 318-371-0722 or visit www.vyjla.org.