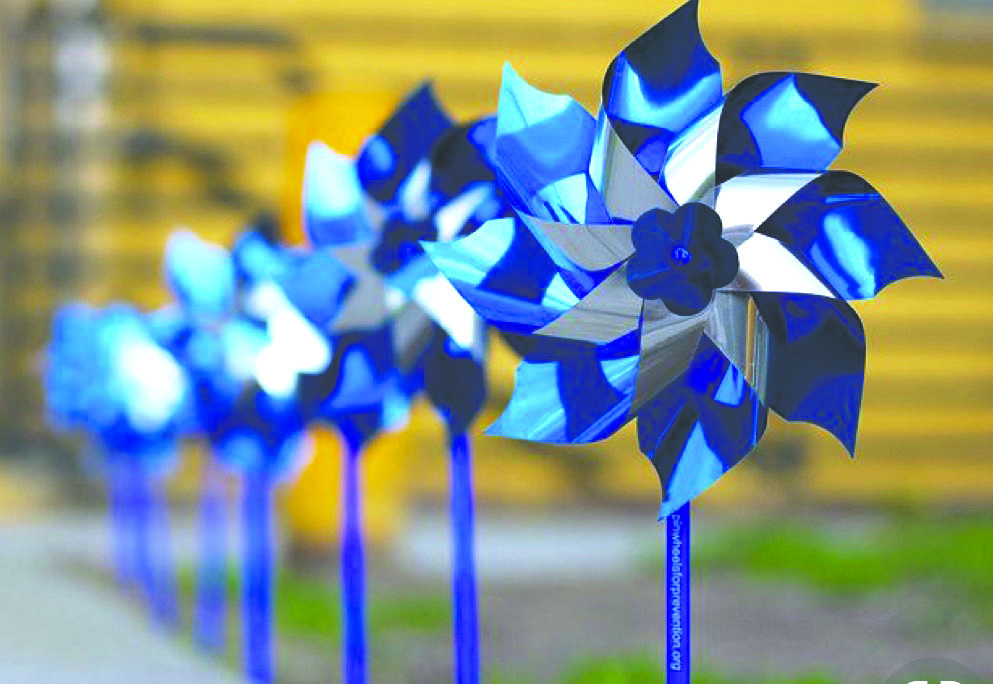 April is Child Abuse Prevention and Awareness month, and Webster Parish CASA is holding multiple events in the coming weeks to bring this issue to the community's attention.
CASA, or Court Appointed Special Advocates, are trained volunteers who help represent the best interests of abused and neglected children in court. Webster Parish CASA is a remote branch for the Volunteers for Young Justice CASA office in Shreveport.
The pinwheel is the national symbol for child abuse prevention, and CASA's goal this month is to display 6,000 pinwheels across northwest Louisiana. Children in Webster Parish will have the chance to create and take home their own pinwheel at a Pinwheel-Making Party this Saturday, April 7.
"We'll have face painting, a bounce house, coloring sheets, games, and of course you can make your own pinwheels," said Amber Bradford, Webster CASA supervisor.
The Pinwheel-Making Party will take place 2-4 p.m. Saturday at North Acres Baptist Church in Minden. "Pinwheel gardens" will be on display in several locations around Minden throughout the month, such as the Webster Parish Courthouse and various churches and schools.
"The pinwheel connotes whimsy and childlike notions and has come to be a reminder of the great childhoods we want for all children," Bradford said.
In addition to the making and displaying of pinwheels, Webster CASA will also hold the Light of Hope ceremony on April 19 as a memorial to the 26 Louisiana children who lost their lives as a result of abuse or neglect in 2017.
This fatality count is down significantly from 41 in 2016, but Bradford said they must keep spreading awareness until child abuse and neglect are things of the past. She said adults in the community need to realize they don't have to be part of CASA to advocate for child safety.
"We are all the voices for our children, for all children," she said. "They deserve a safe, healthy home lifestyle."
As part of the Light of Hope ceremony, 26 giant white pinwheels will be on display to represent each child abuse victim. Individuals and businesses can sponsor a white pinwheel to have their name or logo displayed on it for $25.
Once sponsored, the white pinwheels will be displayed at the Light of Hope ceremony and throughout the month around Minden.
Bradford said the best way to be the voice for an at-risk child is to report potential abuse or neglect to the child abuse hotline, 1-855-452-5437.
"We just want to make sure that all children are safe, and if there is abuse, definitely call the hotline," she said.
"Don't take what a child tells you lightly. And tell your children: if they see the abuse, tell an adult."
Anyone who would like to help spread awareness can stop by the CASA office on Main Street to pick up pinwheels or blue ribbons to display at home. Those planning to attend the Pinwheel-Making Party should notify Bradford via the event Facebook page or by calling 318-371-0722. Check the Webster CASA Facebook page for more details on these and other events for the month of April.