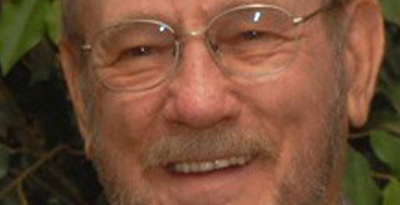 I know a little bit about a good many subjects but often, I need help. For example, if I'm wanting more information about turkey hunting than this old brain has in storage, I won't hesitate to look for help in a book or article written by folks I highly respect; guys like Jim Casada, Gary Sefton or Jim Spencer.
Should my need for information about deer hunting pop up, I search for work done by experts like Gordon Whittington or Dr. James Kroll.
Need crappie information? I'll seek out writings by Tim Huffman and John E. Phillips.
Catfish? There are quite a few sources of information I could turn to but I figure, why beat around the bush looking for sources when I can pick up a book or read an article written by the fellow who most of the other catfishing experts rely on? I'm talking about any work produced by Keith "Catfish" Sutton, my writer friend from Little Rock.
My library contains several books devoted to locating, catching, cleaning and eating catfish written by Sutton. "Fishing for Catfish" is one. "Pro Tactics for Catfish" is another.
It was with a little twitter of excitement that I opened a package the mailman brought me last week because it contained Sutton's latest catfish book, "Hardcore Catfishing – Beyond the Basics".
For decades, catfish have hung tight to the third spot in popularity among freshwater fish with only black bass and panfish edging them out. In recent years, other species such as trout and walleyes gained popularity to the point that catfish anglers became nonentities. Outdoor manufacturers snubbed them but all the while Americans kept on catfishing.
In his introduction to Hardcore Catfishing, Sutton writes, "In recent years, anglers, manufacturers and media realized they no longer could ignore these whiskered pole –benders' many positive attributes. Catfish are widespread, abundant, grow large (130 pounds and heavier), eagerly take a variety of baits, fight hard and are delicious. What's not to like?"
Sutton has a resume as long as your arm. His passion for whisker-fish have taken him to catfishing waters all across the United States as well as in Mexico, Canada, Venezuela and Brazil. He is a prolific award-winning freelance writer, photographer, editor, and lecturer with more than 3,500 feature articles published in prestigious publications as Outdoor Life, Field and Stream, Sports Afield, In-Fisherman and dozens of others. To validate his brilliance as an outdoor communicator zeroing in primarily on his experiences with catfish, in 2011, Sutton as inducted into the National Freshwater Fishing Hall of Fame as a Legendary Communicator.
"Hardcore Catfishing" has chapters devoted to all species of catfish from channels, blues, flatheads and bullheads. Each chapter is broken down into facts about each species along with tips and tactics to help the angler put more catfish in the boat.
He also covers in detail other topics such as baits and equipment that works best, advanced and alternative tactics with a section on conservation measures that should be considered concerning catfish.
If you thought the only way to prepare catfish was deep frying, think again. Known also as a wonderful and innovative chef when it comes to preparing catfish for the table, "Hardcore Catfishing" contains nine mouth-watering recipes for catfish.
The book is published in a slick 8 x 10 ½ inch format with scores of photos. To receive an autographed copy, submit $22.50 (includes shipping) to C & C Outdoor Productions, 15601 Mountain Dr., Alexander, AR 72002, or visit Sutton's website at www.catfishsutton.com.