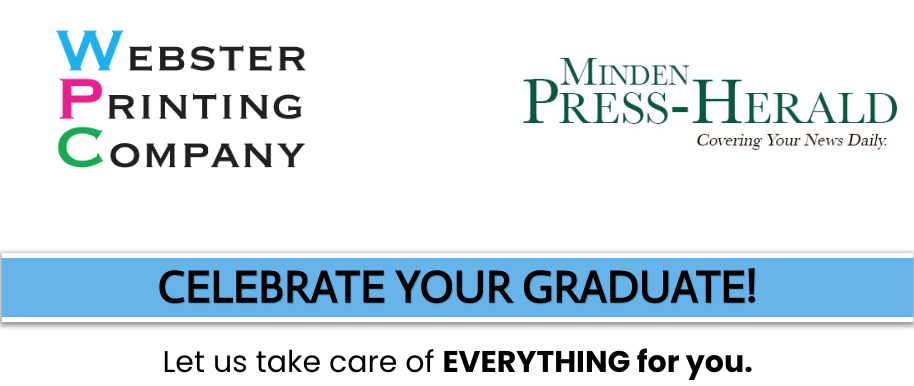 It is time to celebrate the Class of 2023, and the Minden Press-Herald wants to help you celebrate your senior. We have partnered with Webster Printing Company to bring you a graduation package which will let the world know how proud you are of your senior.
The package includes the following:
75 Graduation Invitations with photos of your senior, along with envelopes
One Yard Sign to show your pride
An advertisement in our special Salute to The Class of 2023 of the newspaper
Space and time are both limited, so click HERE to get started.