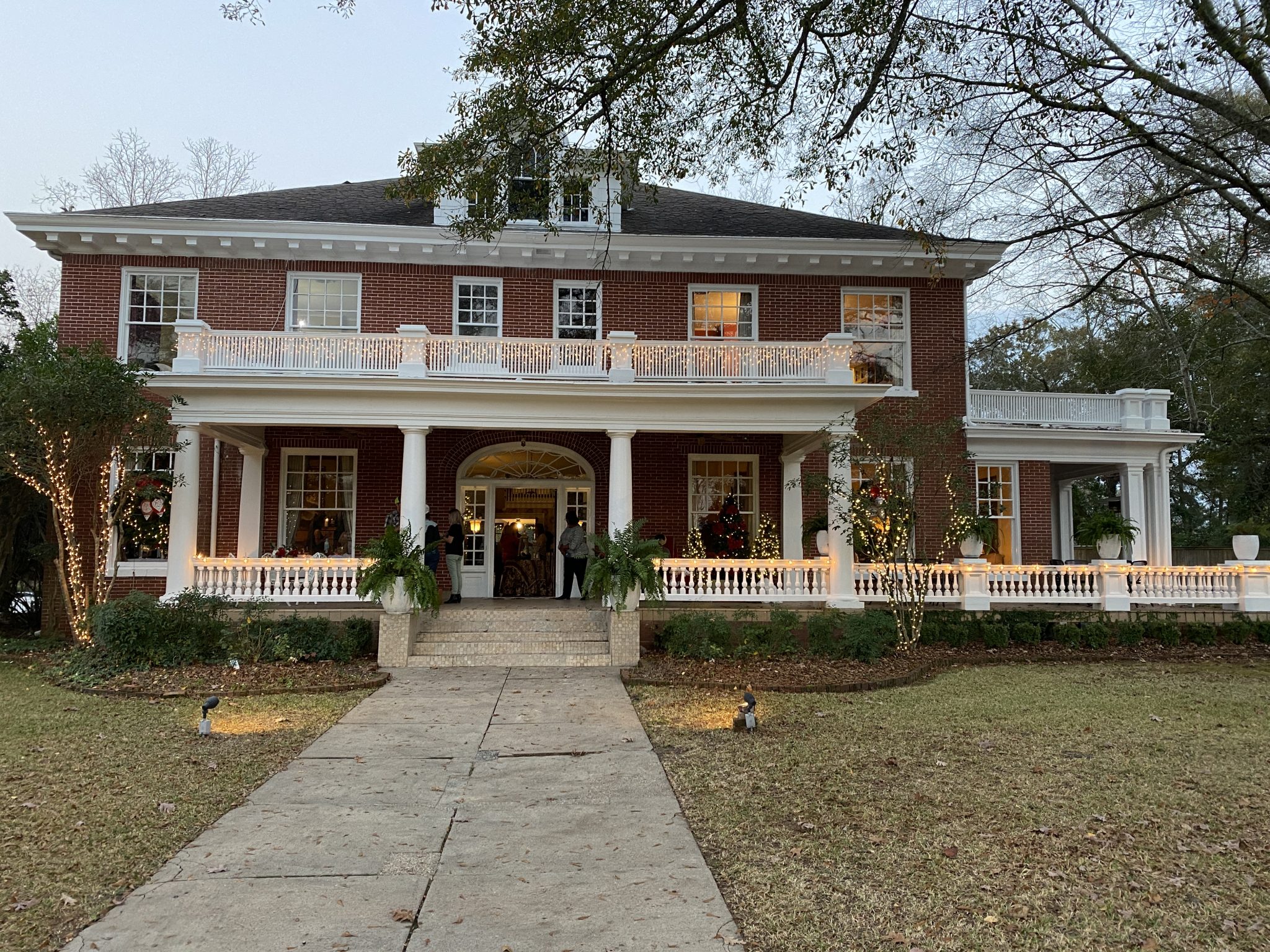 On December 8, Jim and Kim Huffman of Huffman Management hosted a Chamber Connect networking party with the Greater Minden Chamber of Commerce at Huffman Manor which is located at 1114 Broadway in Minden.
The Huffmans used this platform as an opportunity to fundraise with a silent auction to benefit Project Reclaim, a local nonprofit that focuses on teaching leadership, academics, and social skills to youth in Webster Parish who are considered "at risk" due to factors such as poverty, having a single-parent household, behavior problems, or living in high-crime neighborhoods.
Over 70 local community and business leaders came out to support the cause and, by the end of the evening, $1,000 had been raised.
Many businesses in Minden donated items and services to help raise this money in support of the work of Project Reclaim. Auction items included a treat basket from Red Blooms; gift certificates from Under Dawgs, Silver Star Smokehouse, Smokin' J's, and End Zone Sports Bar; lawn service from Shane Roten; haircuts from Main Street Barber; dog grooming from Spotless Paws; a complimentary night at a hotel with breakfast for two from Sunrise Hospitality; a gift package to visit Monroe and another hotel package to visit Ruston from Sunrise Hospitality, Holiday Inn Express & Suites; a two night stay at Huffman Manor from Huffman Management; and two tickets to the Independence Bowl from the Shreveport-Bossier Convention Center. All money raised in the auction goes to Project Reclaim.
Huffman Manor was decked out in its holiday finest, and visitors were encouraged to tour this historic home.
If you would like more information on Project Reclaim or would like to donate your time or money, contact Ron Anderson by email at info@prstars.org or by phone at (318) 423-4987. If you're interested in Huffman Manor, check out their website at https://huffmanmanorinn.com/.